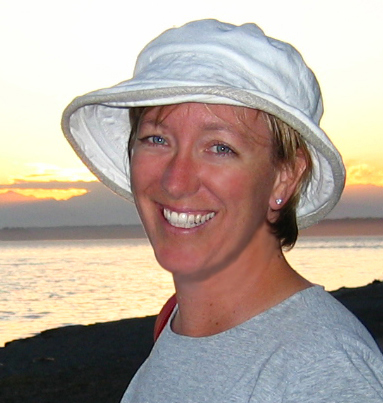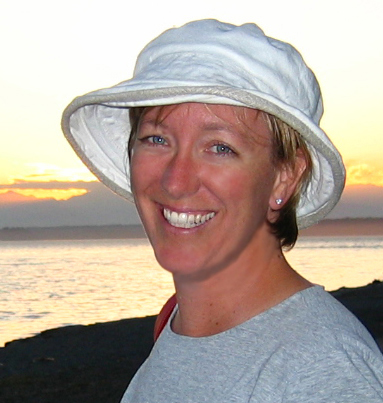 The University of Washington Bothell community mourns the death of Leslie Ashbaugh, who died March 29 after a long battle with cancer.
Ashbaugh was assistant vice chancellor for academic achievement and senior lecturer in the First Year Pre-Major Program in the School of Interdisciplinary Arts and Sciences.
In a note to campus, Vice Chancellor for Instruction Susan Jeffords remembered Ashbaugh as a "much-beloved part of UW Bothell for many years — a colleague, a leader, a friend."
Ashbaugh was "an inspirational and tireless advocate for students. Our thoughts go out to Leslie's family and the broad community, both here and around the world, who will mourn her passing," Jeffords said.
Ashbaugh, 52, lived in Seattle and was surrounded by her family when she died. She is survived by her husband Jason French and their children Peter and Elly French.
Ashbaugh was originally from Tucson where her father, Don Ashbaugh, and stepmother, Pam Ashbaugh, live. She is also survived by her aunt, Marty Kreamer of Kansas City.
Ashbaugh joined the UW Bothell School of Interdisciplinary Arts and Sciences as a lecturer in 1998 and was soon recognized as an outstanding teacher and colleague.
In 2012 she was honored as the UW Bothell Distinguished Teaching Award winner, and she also was named director of the Center for University Studies and Programs (CUSP), which supports first-year and pre-major students at UW Bothell.
Ashbaugh earned her Ph.D. in anthropology from Northwestern University in 1996 and joined UW Bothell after serving on the faculty at Seattle University.
Each year she led a course in Zambia, where students learned about issues of global development.
Some recent courses she taught were BIS 333 Individual and Society, BIS 436 Comparative Family Systems and BIS 369 Women Across Cultures.
On her faculty page Ashbaugh wrote she used students' observations of society and culture "to stimulate questions regarding how we think and learn and how we construct knowledge about ourselves and about others."
"Offering students the opportunity to see for themselves how our life experiences are shaped by social categories and how such categories are culturally created opens the door to social change," Ashbaugh wrote.
Memorial arrangements are pending.
Meanwhile, friends and colleagues are remembering her with respect and fondness. "Leslie's commitment and dedication to educating and serving the students of the University of Washington Bothell was inspirational," said George Theo, dean of student affairs. "Her impact to the campus and community will be missed, but not forgotten. She has left a legacy that will continue to inspire and guide us in supporting and advocating for our students."
"She was passionate about working at Bothell; it gave her huge satisfaction," said Pamela Dore, assistant director for events at University Marketing and Communications, and a friend of Ashbaugh's for 30 years.
"She brought a passion and energy to every topic we discussed and I will miss her laugh and engaging personality. The world is a dimmer place without her spark," said Annie Brelsford, faculty and administrative affairs specialist, School of STEM. Jennifer Wren Atkinson, lecturer and associate director of the Pre-Major Program and Discovery Core, recalls talking to a stranger in the Salt Lake City airport who turned out to be a UW Bothell alum. "She immediately began reminiscing about her undergraduate experience in IAS, and almost everything she shared came back to the classes taught by an instructor named Leslie Ashbaugh. As I got to know Leslie myself in the years that followed, it no longer surprised me that she was the person students remembered and talked about most fondly, even years later and in other parts of the world," Atkinson says. "She was an amazing teacher and an amazing person."