The University of Washington Bothell has earned a gold rating in recognition of its sustainability achievements in two STARS impact areas from the Association for the Advancement of Sustainability in Higher Education. STARS, the Sustainability Tracking, Assessment & Rating System, measures and encourages sustainability in all aspects of higher education.
UW Bothell, which has been long been committed to organic land management, was named as a top performer in both the grounds and water categories.
"This is outstanding recognition of the years and years of hard work around sustainability and conservation that our entire Facilities Services & Campus Operations team has put into our campus," said Dr. Kristin G. Esterberg, UW Bothell chancellor. "To receive a gold rating in two out of 17 categories in one year is extraordinary."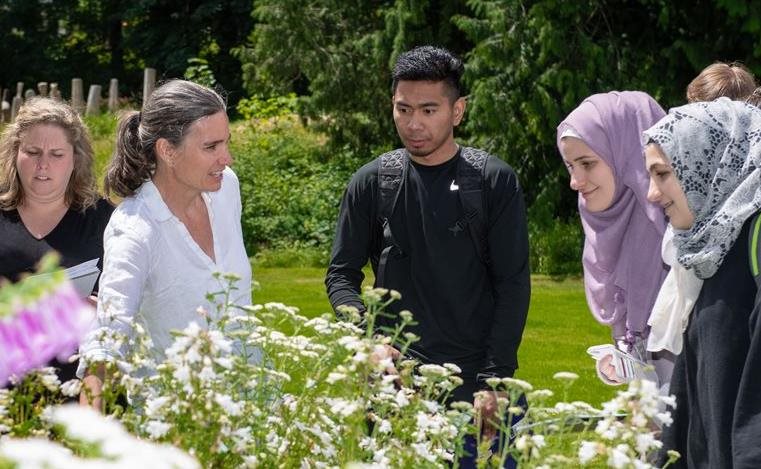 Grounds practices
Landscape management is one of the subcategories under the grounds award category. UW Bothell's healthy land practices facilitates public edible foraging spaces, prioritizes native plants and native plant communities, and closes the loop of organic waste disposal through reuse or compost in its gardens and landscapes. The 58 acres of restored wetlands floodplain is one of the largest restoration projects of its kind and has been diligently maintained since the campus was first built in the late 1990s — and continues to be a point of pride and distinction for the campus community.
The restored North Creek Wetlands also played a factor in biodiversity, the second grounds subcategory. Six species of salmon have been seen spawning or migrating in the wetlands, which earned UW Bothell the first Salmon-Safe Certification in Washington state in 2008. Additionally, the CCUWBee Native Bee Research Initiative has been researching native bees since 2017 and informs planting strategies to support native pollinators. This work has earned a Bee Campus USA certification. The campus has also received a Certified Wildlife Habitat designation from the National Wildlife Federation.
Water conservation
Rainwater management, a subcategory under the water award category, is crucial for any institution. Rainwater flow management infrastructure is built into the design of many of the campus buildings. This includes gardens and bioswales to naturally manage rainwater drainage as well as runnels to funnel rainwater into oil/water separators that filter out contaminants before rainwater reaches the wetlands. The FSCO team also ensures that storm drains and catch basins are clearly marked to serve as a reminder that they drain directly to the wetlands.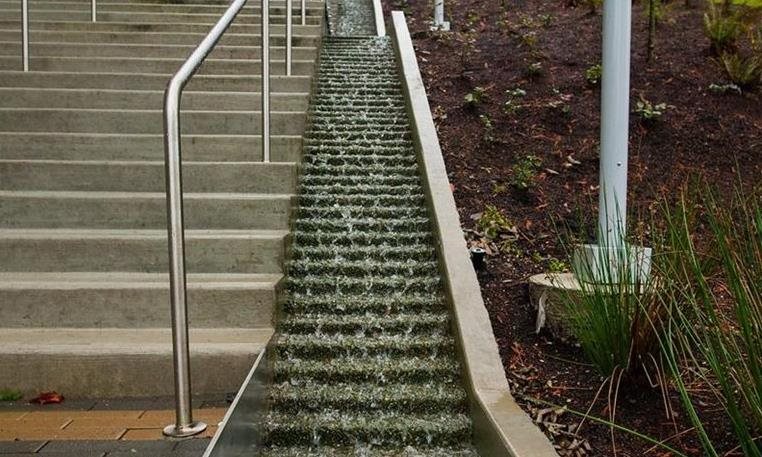 Water use is also considered. Practices such as selective irrigation and irrigation zone planting, use of an on-demand water use system, and upgraded low-flow toilets, faucets and showerheads contributed to a reduction of nearly four million gallons of water usage in two years.
"For more than 16 years, UW Bothell has focused on toxin-free landscaping and environmentally sustainable methods," said Esterberg. "We are proud to be recognized for the tireless efforts of our team to fulfill this commitment to the Earth."