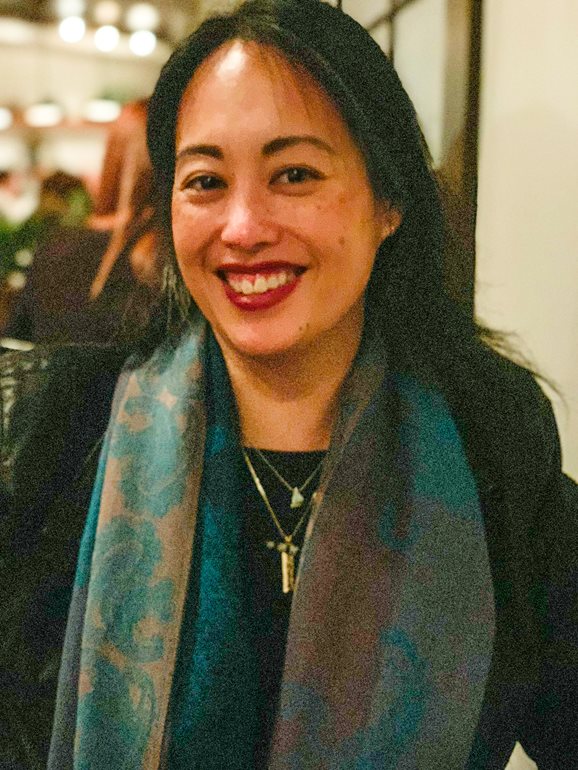 Alumna Michelle Gamboa, who graduated from the University of Washington Bothell in 2005 with a degree in Computer Science & Software Engineering, said that she was a tomboy growing up. "I loved science fiction, Star Wars and leading adventures," she said. "But what I loved even more, was video games."
At seven, she and her family moved to Japan for her father's military deployment, and that's when her passion really took off as video games were, and still are, a major industry in that country. "I remember waking up extra early to get to school before class started. There were these video game machines right next to the cafeteria that I would always want to play," she said. "I looked forward to it every day."
Little did Gamboa know that the time she spent playing on those machines would serve her just as much as the time she spent in the classroom, leading to her being named by UW Bothell as the 2022 distinguished alumna for her work in the video game industry. "It's rare that childhood dreams work out, but I am certainly grateful that mine did," she said.
Established in 2000, the UW Bothell Distinguished Alumni Award recognizes outstanding alumni who have exhibited distinguished professional achievements and/or community service since graduation from the University.
Following passion
Gamboa is the first in her family to graduate college. With her father's encouragement to pursue higher education, she enrolled at California Polytechnic State University, San Luis Obispo, to study computer science and pursue her dream of working in the gaming industry. "It was difficult because at the time, there was no clear path for women in STEM or any female role models," she said. "I struggled to connect my video game dream to my daily studies."
After a year, she decided to leave Cal Poly and moved to Seattle where she got a job at Microsoft in the games division. Hired as a contractor, she was finally able to use all the skills and knowledge she acquired over the years as an avid gamer to test Microsoft's games before they went public. "It was one of those things where I was just at the right place at the right time," she said. "That job helped me see the connection between my passion and computer science."
Driven to advance in her career, she decided to go back to school, this time at UW Bothell. "I knew this was where I was meant to be from the moment I first stepped foot on campus," she said. "My whole life I had been longing for female role models. When I was young and watched Star Wars, I would wish Princess Leia had a light saber like Luke and Yoda and everyone else. As I got older, I yearned for it in the math and science fields. It wasn't until UW Bothell that I found it — powerful, female representation in male-dominated arenas."
Recognizing how important that representation is, Gamboa now regularly volunteers at Girls Who Code, a nonprofit organization that supports and increases the number of women in computer science.
Success follows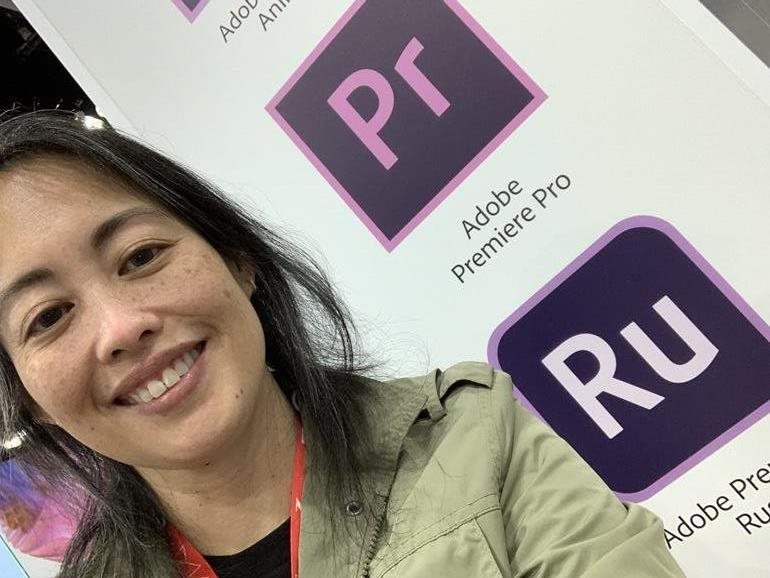 Gamboa said she is most proud of being a part of the first Xbox and Xbox Live launch teams. "It was big for me to first work in video games but then for me to be a part of the launch of such a monumental device that changed the gaming world forever, I mean, it was incredible."
For both Xbox and Xbox Live, Gamboa tested the games to determine if they were engaging, if had the right amount of challenge and, perhaps most importantly, if they were fun. "I worked directly with the designers and gave them feedback that shaped the game," she said. "My younger self would freak out if she knew that would be her career."
Gamboa's success in the gaming industry has allowed her to give back to UW Bothell in meaningful ways. She was one of the earliest members of UW Bothell's Alumni Council, which raises funds for the UW Bothell Alumni Endowed Scholarship to increase access and opportunity for students. Currently, she is a member of the School of STEM Advisory Board.
Through her years of service, she has seen the difference financial support, particularly endowments, can have on student success — so she decided to create one of her own.
Invest in what you love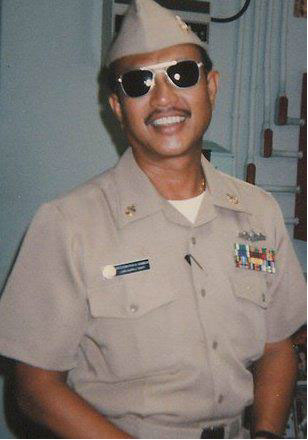 In 2019, Gamboa established the Sr. Chief Ronald G. Gamboa Endowment for UW Bothell STEM Faculty Support. Her pledge of $100,000 over five years is one of the largest gifts to UW Bothell from any alumni. She said that while supporting students is critical, so is supporting faculty.
"Given my gratitude to the teachers in my life, I knew my contribution would be to the faculty who make UW Bothell so special," she said. "So in honor of my father who encouraged me to pursue my education and is the most influential person in my life, I made a contribution that was meaningful to me and that could influence others."
In essence, Gamboa has become the female role model she found when coming to UW Bothell.
Gamboa now works at Adobe as a senior quality engineer, and the company is supporting her pledge. She said that being named Distinguished Alumni of the Year validates all that she has invested in the community as a former student, a member of the Alumni Council. a member of the STEM Advisory Board and a donor — as well as all that she has accomplished in her professional career.
"From the first day I started at UW Bothell and met Michelle as a member of my Advisory Board I knew that she was a special alumna who cares so deeply for the campus, the School of STEM and ensuring that the students who follow in her amazing footsteps will have an extraordinary educational experience," said Dr. Leslie Cornick, dean of the School of STEM. "We treasure her as a member of our community and are so deeply grateful for her."
Gamboa said she is truly honored by the recognition. "Working on the council, I have nominated people for this award many times and know what it represents," she said. "I am truly touched and so very grateful.
"And for anyone reading this, I want you to know that you are capable of far more than you think. Never give up on yourself and invest in what you love. The rest will come naturally."