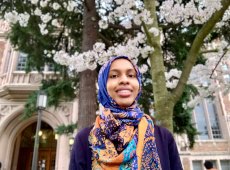 Hana Abdulrahman is the youngest in a family of 10, a proud Muslim and an immigrant from Pakistan. She is also a graduate student in the University of Washington Bothell's Master of Arts in Policy Studies program where she strives to be a resource for other immigrant families trying to adjust to life in a new country with different customs, languages and cultures.
"Hana is an engaged student and researcher who is always thinking from the perspective of the community," said Jin-Kyu Jung, associate teaching professor in the School of Interdisciplinary Arts & Sciences. "Her passion and drive will be sure to enhance the well-being of the marginalized communities in our region, and I believe she will inspire many."
In recognition of Abdulrahman's commitment to community, she has been named one of the 2022 Husky 100 honorees. Each year, the UW recognizes 100 undergraduate and graduate students from the Bothell, Seattle and Tacoma campuses who are making the most of their time at the University.
The recipients actively connect what happens inside and outside of the classroom, applying what they learn to make a difference on campus, in their communities and for the future. Abdulrahman is one of 11 students from UW Bothell to be recognized this year.
Proud emigrant daughter
When Abdulrahman was 3 years old, her family emigrated from Pakistan to the United States. Her parents and nine siblings, all born in Somalia, had immigrated once before to Pakistan in search of safety when the civil war broke out.
"This time," she said, "we were emigrating not out of fear but of hope. My parents wanted to give us a better chance at life and knew we would have much better opportunities in the U.S."
Abdulrahman said success was an expectation in her family, but during her senior year of high school she started to wonder whether she wanted to pursue higher education.
"At the time, I didn't know if college would be the right fit for me," she said. "Looking back, I think deep down it was a way to protect myself because I feared I wouldn't get into any universities or, if I did, that I wouldn't make it through all four years."
Abdulrahman, however, was the only person who doubted her abilities. Back in Somalia, she had an entire community who believed in her and wanted to see her succeed — she just didn't know it yet.
Return to her roots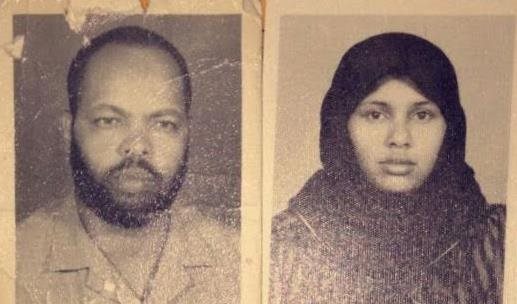 Right after she graduated from high school, Abdulrahman visited Somalia for the first time, and it changed her life. "The people there all remembered my parents, grandparents and great-grandparents," she said. "They told me how amazing it was that my parents took me to the U.S. and said when I finished my studies, I needed to come back and help my people.
"That was when I knew I had to go to college," Abdulrahman said. "I realized that if all of these people believed in me, then I needed to believe in me, too."
Luckily, despite her apprehension, she had still submitted her college applications. She was accepted into UW Bothell, and that fall she started college with the goal of pursuing a degree in community psychology because her community struggles with mental health and its stigma. "My mom still has trauma from fleeing Somalia during the civil war," she said. "But in our culture, it's considered taboo to talk about mental illness."
Abdulrahman is part of a generation that is challenging the stigmas of mental health, and at the same time, she lives in a community that is not receptive to the movement. "There is a need within my community and in others, too, for culturally tailored messaging," she said. "My goal is to find effective ways to address mental health."
To that end, she began thinking about the mentors in her life who had supported her and helped her to grow. "I started framing mental health from that perspective — not a field of study but a community of people who are there for you and help you realize things about yourself that you may not have otherwise discovered, people who not only help you heal but help you grow."
She graduated from the School of Interdisciplinary Arts & Sciences in 2020 with a bachelor's degree in Community Psychology. She is now in UW Bothell's Master of Arts in Policy Studies program and will graduate this summer.
Planting seeds of change
In addition to being a graduate student, Abdulrahman works as the coordinator for the city of Bellevue's Mini City Hall. Through this position at Crossroads Bellevue shopping mall, she provides immigrants and BIPOC communities with access to social services and governmental programs.
She is also currently writing her research capstone on the impact that MCH has on these communities, noting that it is a unique place many other communities could benefit from learning about and implementing.
"My research will highlight the evolution of the space through historical events, community stories and stakeholder's feedback," she said. "I aim to address how that space was transformed into a place of meaningful interactions between community members and city government."
Jung said he sees it as "a meaningful project that will make a huge impact on providing vulnerable populations with accessing resources and services to improve their quality of life."
And as for the recognition, Abdulhameed says it means a lot. "The award has the ability to motivate and inspire," she said. "Receiving it has encouraged me to continue to work hard and make an impact. I will be sure to encourage others to believe in their potential, too, so we can take on this world together."