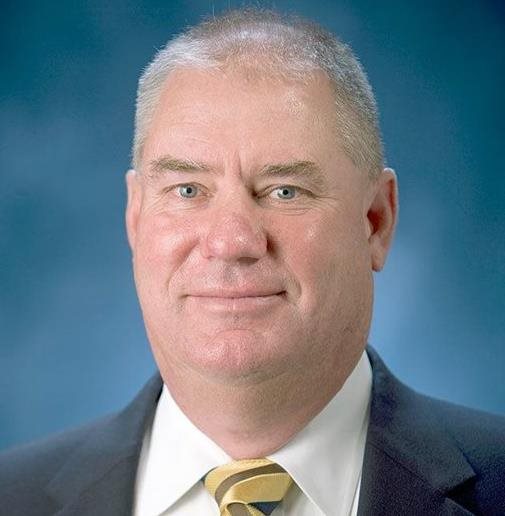 Ron Tilden, senior lecturer emeritus in the University of Washington Bothell's School of Business, received Beta Alpha Psi's 2022 Business Information Professional of the Year award. BAP, an honor organization for financial information students and professionals, presents the award annually to an individual in each of the following segments: education, industry and government, and professional services.
Tilden received the education award, which recognizes the organization's most outstanding members working in schools and universities nationwide.
"I would like to emphasize how honored and humbled I am to receive this award," Tilden said, "and how proud I am of the work that we did at UW Bothell to create an accounting program, initiate an award-winning chapter of Beta Alpha Psi and help hundreds of our students become certified public accountants."
Distinguished career
Tilden's distinguished career includes 22 years working in the industry, eight of which he spent as the chief financial officer of two prominent technology companies in Seattle. He then spent an additional 22 years teaching at UW Bothell.
"The professional experience he gained in accounting inspired his teaching and gave students real world insights to the profession," said Orchideh Raisdanai, accounting faculty adviser for BAP and Tilden's colleague in the School of Business.
Tilden was pivotal in creating the accounting degree option that accepted its first students in 2008. The two-year program prepares students for careers in private, government and nonprofit accounting and graduates more than 100 students every year. "This success would not have been possible without Ron who managed the program's curriculum development and the hiring of accounting faculty," Raisdanai said. "As a result, he has made a tremendous impact on many lives."
Along with helping to create and run the program, Tilden has taught more than 120 finance and accounting classes comprising approximately 5,000 students. In 2013, he also was the recipient of UW Bothell's Distinguished Teaching Award. The award recognizes faculty members whose teaching richly exemplifies the high standards at the heart of the academic mission of the University.
"He received an overwhelming number of student nominations," Raisdanai said. "Even alumni wrote in on his behalf."
Benchmarks of excellence
Tilden supported students outside of the classroom, too, by empowering them to organize and then form the Beta Alpha Psi – Mu Psi Chapter for UW Bothell students. As faculty adviser to the chapter, he has mentored every officer team over the past decade, ensuring that they achieve chapter superior status every year.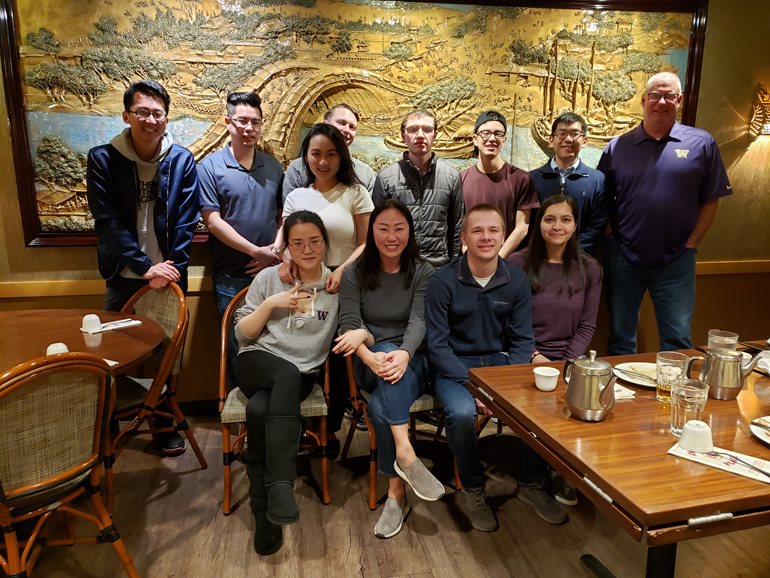 To earn this ranking, the chapter must achieve the benchmarks of excellence by bringing in professionals from local accounting offices to promote professional development and technical skills with the goal of creating well-rounded professionals. Superior status also requires chapters to have demonstrated increased efforts in providing service to their local community.
"Ron worked to create student professional development partnerships with more than 12 accounting firms who actively recruit UW Bothell Accounting students," Raisdanai said. "These partnerships include providing students with opportunities for mentorships, internships and job placements."
As a result of these relationships, these firms now serve on the School of Business' Accounting Advisory Board and help shape accounting education. They also donate to the University's student scholarship funds each year.
"Ron was also a board member of the Washington Society of Certified Public Accountants from 2016 to 2019, where he advocated for campus recruiting and student memberships so students can have access to industry events and resources," Raisdanai noted.
Investing in students' future
As both a professional in the industry and educator at the University, Tilden has advocated for inclusion and diversity. "Our accounting student base is reflected by his contributions where over 60% are of diverse backgrounds," Raisdanai said. "His contributions and legacy have had a monumental impact with benefits for future generations of students and professionals to come."
His legacy also will continue to live on through the Ron Tilden UW Bothell Accounting Student Support Fund created by the School of Business. The fund will provide vital support for accounting students who display deep commitment to the accounting profession and who exhibit excellence and integrity.
"Ron was our first accounting faculty member, and we wanted to honor him and his dedication to expanding access to a top-quality business education," said Brandon Washington, manager of philanthropy and giving for advancement. "The funds will allow students the flexibility to pursue hands-on, real-world learning opportunities such as internships, research, entrepreneurship training and more.
"As we fundraised for this campaign, the enormous impact Ron had on our alumni and the local accounting community was evident," Washington added. "His mentorship, contagiously positive attitude and leadership echoed far and wide. It is a true pleasure to support someone who represents the best parts of UW Bothell, who inspires our students to learn and lead, and makes our campus the wonderful place it is."
Ron and his wife Gail Tilden have established the fund with a significant leadership gift. There are plans to expand it into an endowed scholarship with other contributions to the school, which will amplify the impact of each contributor and allow the school to permanently extend support to generations of students.
"UW Bothell students are truly unique, and they become phenomenal employees," Tilden said. "They are driven and resourceful, they have an incredible work ethic and tons of common sense, and their lifelong commitment to the field is amazing.
"So if the only thing standing in their way is a financial barrier," he said, "we're very happy that our support can give them the boost they need."