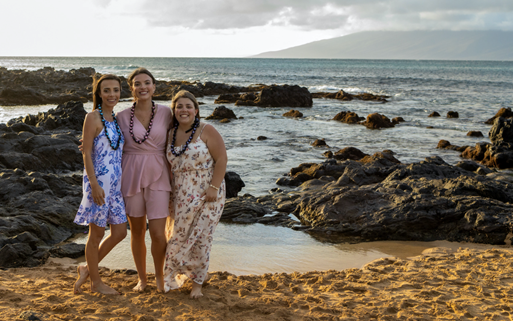 The Meier sisters, Hannah, Rachel and Sophie, are proof that a person's life is not defined by its hardships. Rather, it is defined by how one overcomes adversities.
Due to genetics, all three sisters suffer from health issues that leave them hospitalized for weeks at a time, creating barriers to pursuing their education and starting their careers. It would be far easier for them to give up — but time and time again, they have chosen to fight against their disease and for their future.
Hannah Meier recalled a particularly challenging time in which she was hospitalized for an ulcerative colitis flare — a bowel disease that causes inflammation and ulcers in the digestive tract — just as she was finishing her prerequisites and applying to nursing programs. "I sat in that hospital bed for a week absolutely devastated. But I refused to give up," she said. "Our paths to degrees have had lots of roadblocks and detours to say the least, but nothing will ever steer us off track."
Driven and determined, all three sisters are students at the University of Washington Bothell, pursuing degrees in the School of Nursing & Health Studies. "Our experiences definitely pushed us into the health care field," said Rachel Meier.
"We found that the nurses and doctors who had experienced their own health issues were the ones who provided the best care. They understood where we were coming from and had this whole other level of compassion and empathy," she said. "It made us want to bring more of that into the practice."
From suffering comes strength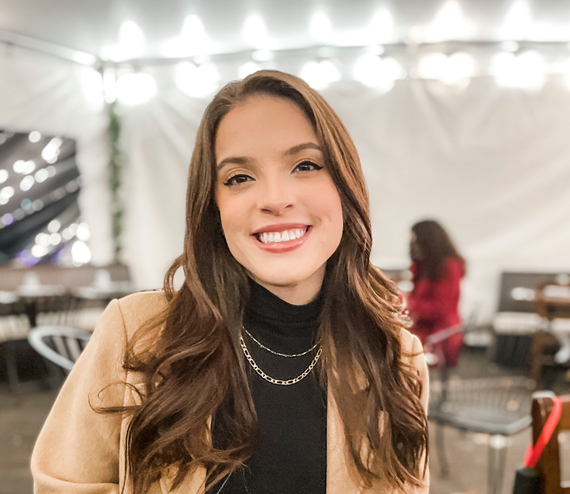 Hannah Meier is the oldest sister and graduated last year from Lake Washington Institute of Technology with a degree in Nursing. She had previously attended UW Bothell in the hopes of becoming a genetics counselor but after being hospitalized for the first time due to her ulcerative colitis flare, she felt pulled to change her degree.
"The nurses were so steadfast. They were these rocks in this stormy ocean for me to cling on to," she said. "I admired how they took care of me, and I thought what better way to live my life than to give back to the field that was helping me so much. They are just amazing people who helped me feel better, and I thought, 'Okay, that's a life worth living.'"
Now working as a registered nurse, Hannah Meier is back at UW Bothell pursuing a bachelor's degree in nursing. "I'm so glad to be back at the University. The faculty are unparalleled and are always working with me to help me reach that finish line," she said. "They make me feel less alone in overcoming my health-related obstacles because I know they will do whatever they can to help me succeed."
Tackling issues as a team
Planning to work in a field related to her sister's is middle child, Rachel Meier. She was plagued with difficult health issues in high school and became keenly aware of the policy-related issues that impact a doctor's ability to provide adequate care.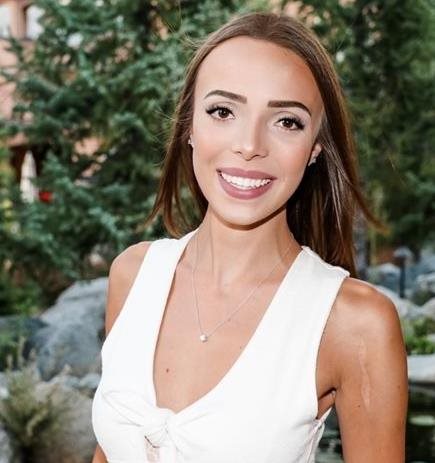 "There are so many regulations that stand in the way of patients receiving equitable and accessible care — not to mention the barrier of the costs of different diagnostics, treatments and medications which are often extremely expensive," she said. "In fact, Hannah has a medication that she needs to take every day that without insurance coverage would cost more than she pays for her mortgage each month."
To help her sister and other nurses provide the best care possible, Rachel Meier plans to go into the policy side of health care and eliminate the barriers patients face in accessing essential care. "Hannah is the most amazing nurse," she said. "I will be relying on her to tell me what's wrong and what needs changing. Then I'll work with lawmakers to fix it. I already know we will be a great team."
Sisters united
Sophie Meier is the youngest of the three and will also be playing a critical role on the sisters' team. She got sick in childhood and was constantly in and out of the hospital. As a result, she knew from a very young age that she would one day enter the medical field.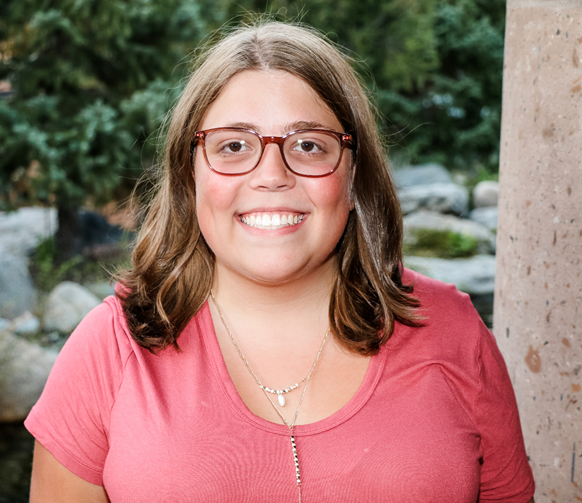 "It's something she has always wanted to do," Rachel Meier said. "It's her calling."
Growing up, Sophie Meier would always ask for "doctor toys." At five years old, she loved to play with stethoscopes and blood pressure cuffs. "One year she got crutches for Christmas which was just about her favorite present ever," Rachel Meier fondly recalled. "She was so excited and played with them all of the time."
Now a young adult, Sophie Meier plans to go into hospital administration. "I want to focus on how we can change patient care so people who have chronic illness and go to the hospital a lot don't have to feel nervous about going," she said. "I want them to know that when they come to the hospital, they are going to be taken care of and understood."
Pain, passion and purpose
That sentiment strikes a chord with all three sisters, who because of their age and gender, felt their symptoms weren't always taken seriously. Rachel Meier, for example, had lost a lot of weight because of her illness and was continually assumed to have an eating disorder.
"It was frustrating because I felt like no one was listening to me," she said. "I was a teenage girl who was underweight, so they just assumed I was anorexic. I think if I was a lot older or if I was a boy that wouldn't have happened. But the point is it shouldn't happen at all."
And hopefully — with Rachel Meier changing health care policies, Sophie Meier implementing the policies in the hospital and Hannah Meier carrying out the policy changes — it no longer will. "This is our calling," Hannah Meier said. "We always joke that you can take the girls out of nursing, but you can't take the nursing out of the girls."
Lively dinner conversations
A project the sisters are particularly excited to tackle together is consolidating care. "One thing we have all experienced being in the hospital with our own issues is the fact that the patient care is not consolidated," Rachel Meier said. "You have someone at 5 a.m. doing a blood draw then someone coming in at 6 a.m. to take your blood pressure. It's hard to have more than two hours of uninterrupted time which is difficult when you are trying to rest and recover."
From the nurse's perspective, Hannah Meier acknowledges that if a patient has medication due in the middle of the night, then it needs to be administered. "But if a patient has to have vital signs read at 5 a.m. and a lab at 6 a.m., it makes more sense to combine them so the patient can rest afterwards," she said. "A person's immune system can take a serious plunge if they aren't getting adequate rest. Depriving patients of that is counterintuitive to the goal of healing."
The sisters spend most of their time at the family dinner table discussing how they will bring this dream project to life while also brainstorming others. "Our conversations are quite lively," said Rachel Meier. "We are all passionate about the same things, so we get to have these really meaningful and in-depth conversations. They bring us closer together."
Huskies at heart
To gain the knowledge and skills necessary to tackle these projects, they are finishing their degrees at UW Bothell, a school they are equally passionate about.
"Our dad used to take us on daddy-daughter dates to the UW basketball games," Hannah Meier said, "so all of us have always wanted to be Huskies."
They were drawn to UW Bothell in particular because of its big school resources and its small community feel. "Here at the University, the professors know your name, and you get an education that is personalized and tailored for you," Rachel Meier said. "The professors take the time to get to know you as a human, not just a student, and take care of you in a holistic way.
"I have gained friends in professors and relationships where I can collaborate with them after college or in my master's program. It's been amazing, and I wouldn't trade the experience for the world. It's a top-level college experience."