Prejudice, even when exhibited by one person, can be dangerous. When upheld by the majority, such beliefs about groups of people can, and have, led to violence and oppression.
Prejudice has always been present but has been put in the spotlight recently by the murder of George Floyd and acts of hate against Asian people.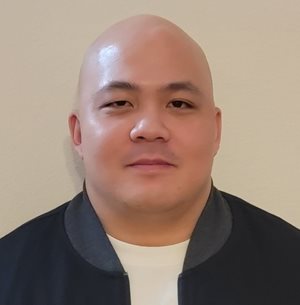 "Early facial recognition systems, for example, were trained on predominately white faces. Its margin of error increases dramatically when used on people of color," said Michael Cho, University of Washington Bothell student in the School of STEM. "In fact, researchers at the National Institute of Standards and Technology found that facial recognition across 189 algorithms was the least accurate for people of darker skin, with an error rate up to 34% greater."
New life from knowledge
Cho's area of research is this gap in equity with software programs. His desire to learn more and to create possible interventions is what led to his acceptance into the Mary Gates Research Scholarship program.
The competitive Mary Gates Research Scholarships are intended to enhance the educational experience of undergraduate students at the UW while they are engaged in research guided by faculty. The scholarships reduces the financial burdens of students and allows them to focus their attention and time, deepening their inquiry into a discipline or project.
Before coming to UW Bothell to study, Cho had been incarcerated for several years. He used his time behind bars to obtain his associate degree and to reflect on what he wanted his life to look like when he was released.
Computer science and software engineering were topics that he had been interested in since childhood — and that he could still see himself pursuing.
"I felt like there could be a space for me in that field, even with my record. I heard that tech companies focus more on an employee's technical skills, and I was confident I could meet their standards," he said.
The prison education system, however, did not offer STEM classes. If he wanted to learn about computer engineering, he knew he would have to do it on his own. Cho would often spend days reading books on software engineering from the prison library and would write out code by hand. "I was determined to make a better life for myself," he said. "Nothing would stop me."
Discriminatory algorithms
Now, as a Mary Gates scholar, Cho is researching machine learning. "Traditional machine learning — commonly used to find patterns in data — is inherently biased due to a lack of representation of people of color within the training data," he said.
To combat this, he focused his attention on federated learning, the decentralized form of machine learning. "It allows anyone to use the software and train their devices independently," he said. "Going back to the example of facial recognition, with federated learning anytime a user takes a picture of themselves it trains their device to perform better. It puts the user in control."
It is not, however, just facial recognition software that is problematic. Word embedding algorithms also contain bias and reflect common stereotypes, Cho said.
"Word embedding is a popular, natural language processing tool that can associate words like 'U.S. currency' and 'dollars,'" he explained. "But previous versions of this machine learning tool exhibited unfair representations, like commonly associating 'doctor' with 'man' and 'nurse' with 'woman.'"
Cho said the research has been extremely eye-opening, even as someone who has spent time in the field.
"I never realized how our prejudices and stereotypes are reflected in the technology that we design and build," he said. "The software reinforces a lot of negative stereotypes and misconceptions that will be passed down to younger generations. My goal is to help illuminate these problems in technology and research potential solutions."
Recognizing the problem
Dr. Afra Mashhadi, assistant teaching professor in the School of STEM and Cho's faculty mentor, said, "Michael's work is truly shaping some of the new research paradigms in AI. I believe his commitment to his core values, his vision and his integrity will make him successful in his future career."
In the process of making a better life for himself, Cho is also trying to make the world a better, fairer and more equitable place. The research he is doing with his Mary Gates scholarship is working to remove racial bias from software that can be used by law enforcement and other agencies.
Cho has already published articles on his research and has presented at a number of conferences, including the National Diversity in STEM conference (presented by the Society for the Advancement of Chicanos/Hispanics and Native Americans in Science) and the International Conference on Mobile and Ubiquitous Systems.
"It has been such a rewarding experience," he said. "It's given me a lot of confidence in myself to know the work I am doing will benefit others."
Coming full circle
Set to graduate in spring 2022, Cho will do his final presentation at the UW's Undergraduate Research Symposium in April. "I am really looking forward to forging important connections and relationships with other students, colleagues, professors and professionals," he said. "I am so grateful to the Mary Gates Scholarship program for making that possible."
Cho also participates in McNair Scholars Program, which is designed to prepare underrepresented undergraduate students for doctoral studies, and he has already begun applying to graduate school.
"Through academia, I aspire to keep building the knowledge and skills to become an effective researcher, teacher and mentor," he said. "A graduate degree would also give me a stronger voice in the community to affect positive changes."
His long-term goal is to become a professor in computer science and teach behind bars. "Coming from being incarcerated and seeing how transformative education was in my situation, I feel like I have an idea of how I could help people out of that cycle," he said.
"I want my academic journey to empower and show others in similar circumstances that these accomplishments are possible and that we can regain our voice and stake in the community again."