Most people, at one point or another, have found themselves in that uncomfortable position during a conversation when they can't tell whether or not someone is kidding. Should you laugh? Is the person serious?
It can feel impossible to tell, even if the conversation is in person.
In our increasingly virtual world, it is especially hard to detect jokes or sarcasm online — and harder still if you are a person on the autism spectrum.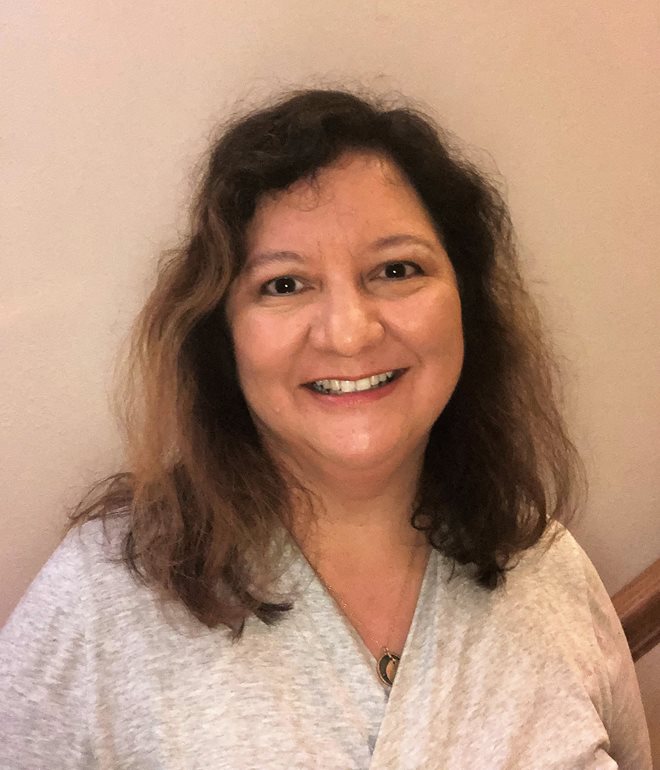 This is the focus of research by Dr. Annuska Zolyomi, assistant teaching professor at the University of Washington Bothell. During her doctoral studies, she conducted and co-authored a study on autism-oriented Twitter conversations.
"There are a lot of interesting and rich discussions happening online within the autism community," she said. "I used them as a guide to understand how autistic people use the internet to connect and communicate with one another."
Serious or sarcastic?
One of the conversations that came up was centered on sarcasm, specifically how difficult it is to detect online. "The autism community wants people to be more explicit about their emotions and their intentions behind what they are saying," Zolyomi explained. "They suggested Twitter implement a joke button or for users to simply write '/s' in their tweets to indicate sarcasm."
This conversation in Zolyomi's research article, #ActuallyAutistic Sense-Making on Twitter, attracted national attention. Her work was quoted in a Gizmodo article called A DARPA Sarcasm Detector is Good. The researchers who developed the detector in partnership with the Defense Advanced Research Projects Agency call the tool "a profound public service." Its use is also backed by the autism community.
Zolyomi thinks of the detector as part of the "curb cut effect" — the phenomenon of disability-friendly features being used and appreciated by a larger group than the people they were designed to assist.
"The dip in the sidewalks at intersections was fought for by people in wheelchairs, and now it also benefits people with strollers or on bicycles, etc." she said. "The same would be true for a sarcasm indicator. I mean, imagine how many arguments on social media would be prevented if we knew the writer's intention?"
In the spirit of prevention and ease, researchers in the United States are now developing an artificial intelligence system that can detect sarcasm based on cue words. "It's not the autistic person who should change or adapt to fit neurotypical social norms," Zolyomi said. "It's a social group as a whole that should work together to have a mutual understanding and establish common ground. I am glad to see a software that is moving in that direction."
Studies for students
Prior to coming to UW Bothell, Zolyomi worked as an accessibility strategist for Microsoft. In that role, she helped to design technology for people with predominately physical impairments. She learned, however, that there was a lot less known about how technology can support people with cognitive disabilities.
"That gap in knowledge inspired me to get my Ph.D.," Zolyomi said. "I wanted to dig in and understand what fundamental research was needed to develop more concrete guidelines on how to include this group in design. Far too often they are left out of consideration."
As a professor now, she wants to apply her doctoral research in the classroom setting. From the Twitter conversations, she learned that in-person collaboration was a point of tension in the autism community. It led her to think about what teamwork is like for neurodiverse students who struggle with social cues and communication.
"I learned that students on the autism spectrum have a lot of anxiety around working in teams," she said. "They tend to have difficulty figuring out when it's their turn to speak or when it's somebody else's. They may be less adept with those conversational 'moves' that neurotypical people perform effortlessly."
Armed with this new knowledge, she strives to make a supportive, comfortable space for people to work together and to provide additional support to autistic students. "This is something I will continue to work on and always aim to improve," she said.
Innovate for inclusion
Zolyomi brings her research into the classroom in other ways, too. Her goal is to expose students to the issue of accessibility and encourages them to bring their personal experiences into the conversation.
"I want them to think about how we can design technology to be more inclusive of people who have differences, whether that is a physical impairment, a mental health disorder or a cognitive disability," Zolyomi said. "Everyone's needs matter, and technology should reflect that."
One of the classes she teaches is on user-centered design and usability. She teaches it every quarter, picking a different theme each time. In fall 2021, she had students design technologies for people with disabilities.
"One group looked at how people who have visual impairments cook and use appliances," she said. "Most technology assumes the user can see, so students designed an interface so people with visual impairments can use the microwave. I was very impressed.
"I have really enjoyed answering the questions I developed while working at Microsoft and encouraging my students to take the research further," Zolyomi said. "I am so inspired by my students and know that their work will make a difference in accessible technology one day."