Using a disability justice lens, Dr. Jason Naranjo, associate teaching professor in the School of Educational Studies at the University of Washington Bothell, in 2012 began to develop a dual-certification undergraduate program for K-8 general education and K-12 special education. He himself has previously worked with disabled students as a middle school teacher.
"I taught 7th grade social studies and language arts, and approximately 15% of my students were identified as people with disability," he said. "Many were students of color, and most were experiencing poverty. Here was a group of kids who were creative, funny and resourceful, yet they were identified as 'disabled.'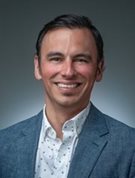 "When I asked my colleagues about what I was observing, they told me not worry about it and to send the students down to the special education classroom when need be. I was being asked to segregate students based on their disability label instead of meaningfully including them in all aspects of the curriculum with supports," Naranjo said. "To me this did not add up."
Nine years later, the certification program he started at UW Bothell has welcomed its sixth cohort of students — and is preparing versatile teachers to help fill a decades-long gap in the labor market, and most importantly, to better serve the diverse needs of K-12 students.
Learning in the K-12 environment
Since the 1970s, special education programs in the United States are set up within a robust legal framework established to protect the educational civil rights of students through the Individuals with Disabilities Education Act, formerly known as the Education for All Handicapped Children Act. IDEA clearly states that educators must provide disabled students their education in an environment as close to that of the general education environment as possible and alongside general education students when possible.
Earlier in the 20th century, it was standard for students with intellectual, behavioral, physical and sensory disabilities to be educated separately from their typically developing peers because educators found that not everyone could make "appropriate progress" within the system of standardized education.
To this day, Naranjo said, many people cling to this argument, even when the research does not support that claim and when this process often perpetuates systemic inequities.
"Disability is a core component of human diversity, and it's our job as educators and allies to create environments that empower and include," Naranjo said. "And we know that because of structural racism, because of structural ableism, because of class-based differences, teachers disproportionately identify students of color into special education and that ends up curtailing educational opportunity for students based on social exclusion."
The persistent gap between what the research says and the way students are being taught has created a "massive need" for dual-certified teachers who can bring increased awareness of the benefits of inclusion to K-12 classrooms, Naranjo believes. This is reflected in the teacher labor market both in Washington — where special education is the highest labor need — and across the country.
The need for a new way
In Washington state, Naranjo reports, there is "an empirical base that shows us that there is a 30-year hole in the teacher labor market in the area of special education."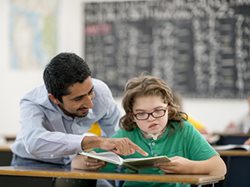 Naranjo is careful to clarify that the existence of this gap doesn't mean general education programs and the teachers they graduate are poor. Rather, he said, this persistent issue shows that many special education programs have not been set up in a way that reflects disability justice or the most up-to-date research on learning outcomes.
As a result, teachers are not fully trained in the nature of different disabilities or in how to accommodate them when they arise in the learning environment. The old ingrained ways of teaching, Naranjo said, indicate that teachers don't need to accommodate students who have learning challenges.
"General education teachers typically come to the field with an excellent knowledge and background in their content areas. At the elementary level, we train generalists to work in mathematics, literacy education, STEAM education and social studies, and we do that really well," Naranjo said.
"However, the historic approach to special education has been one that is segregationist," he added. "If students have experienced learning difficulty, they're identified and then they're moved to get specialized instruction."
In the UW Bothell certification program, a different type of K-12 classroom is envisioned, and thus teachers are taught a different way. First and foremost, in addition to being trained in general education, the dual-certification students are taught about different disabilities they may encounter in students, about disability justice and about how to identify and then engage disabled learners in their classrooms.
Benefits for students and teachers
Both qualitative and quantitative research support the way Naranjo has committed to training K-12 teachers: Special education and general education kids flourish when allowed to learn in the same classroom.
"Our dual-certification candidates learn that it is their job to empower all learners by removing systemic barriers that create and perpetuate inequitable learning opportunities" he said. "Specifically, they learn to apply a disability justice lens to their teaching and to center the voices of students and families in the teaching and learning process.
"Further, they learn to deeply apply Universal Design for Learning guidelines to their assessment, planning and instruction work to make the social and academic life of the classroom and school maximally inclusive."
With both the latest research and the decades-long labor gap in mind, Naranjo built UW Bothell's year-long cross-training program to prepare both teachers and their K-12 students to be successful. Undergraduates begin the program once they have completed approximately three years of core courses and have started their teacher certification core, or Foundations Courses, where they are asked to choose between special education or English as a second language (ESOL) as their dual endorsement area.
"Not only is this program the right thing to do practically, morally and ethically, it also gives graduates a ton of efficacy in the job market," Naranjo said. "They essentially get to choose where they want to work because they come through our program, leave dual-certified in general and special education, and walk into a labor market that has 30+ years of demonstrated need."
A passion for inclusion
Kylene Glasser, who graduated from the dual-certification program in June 2019, has high praise for the program. She graduated with a teaching job in place, largely because of her special education training, and is now a kindergarten teacher at Highland Terrace Elementary in Shoreline, Washington.
From the classroom, Glasser now reports that her education has primed her to include all learners. As an example, her training has helped her understand the critical importance of patience and accommodations for special needs kids — both of which she said can be a struggle for many of her peers not trained in special education.
"So often, I see teachers and administrators dismiss students' needs because they do not fit into the general education mold," she said.
For UW Bothell students such as Ash Saucedo, who plans to graduate in June 2022 with a bachelor's in Educational Studies, Naranjo's passion for inclusive education, and for the success of his students, has really inspired her to push forward.
"Dr. Naranjo is one of our biggest fans, rooting for us to succeed because if we succeed our future students succeed. His passion for teaching is contagious," Saucedo said. "As a future educator, I absolutely believe that having a dual certification will provide me with the tools necessary to better serve students of all abilities."