In 2017, the University of Washington Bothell launched an undergraduate program in Supply Chain Management — just in time for the concept to become one of the most relevant and important disciplines in our pandemic age.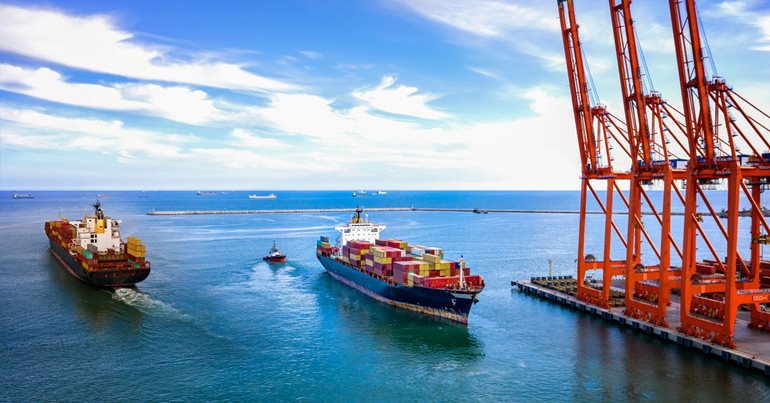 Of this, Dr. Surya Pathak, who has taken a vested interest in the topic and worked tirelessly with colleagues to launch the program, can offer an indicative — and humorous — anecdote.
"A few weeks back, my brother and I were talking, and my niece who is a third-grader came bursting into the room from watching TV saying, 'Dad, go to Costco,'" said Pathak, professor in the School of Business. "We were in the middle of a conversation and said, 'What?' She replied, 'Supply chain, supply chain! Go to Costco, get mac 'n cheese!'"
While there appears to be no shortage of mac n' cheese on the horizon, the pandemic has indeed wreaked havoc on the global supply chain. COVID-19 induced labor shortages have reduced the number of truck drivers available to transport goods; poor warehouse conditions caused COVID-19 outbreaks that have left factories short-staffed; and people bought in panic and hoarded toilet paper, causing supply shortages due to their fear of not having enough.
The ups and downs
As essential as the supply chain is to a functional economy, as a society it didn't cross our minds until we went to the grocery store looking for yeast and came out empty-handed.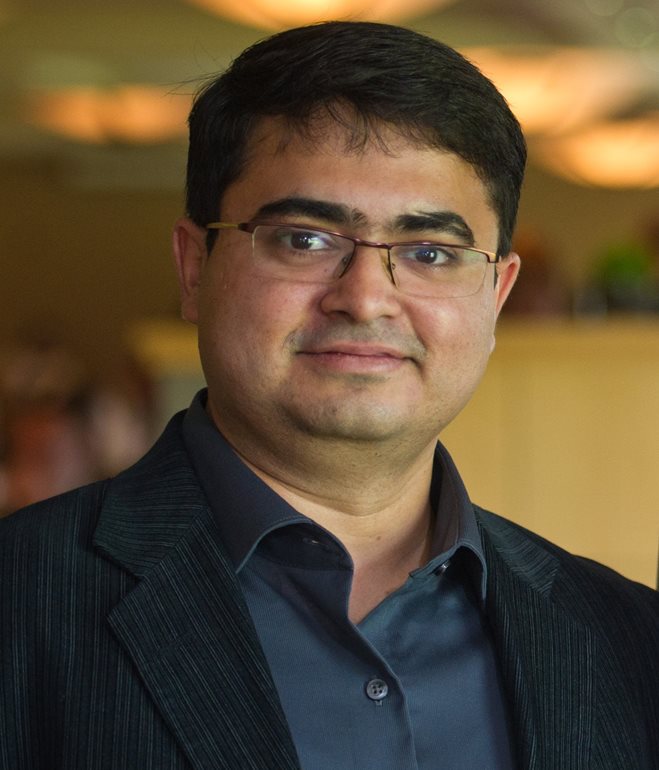 "We didn't have this conversation before because the supply chain was so optimized and so well-oiled that you never noticed it," Pathak said. "What the pandemic has done is actually broken this whole system and exposed the vulnerability in many different ways."
According to Pathak, most of the confusion around supply chain stems from the word chain. In fact, a supply chain is not a chain but a network of organizations that collaborate to bring a product to the consumer. This traces all the way back to the cultivation of raw materials and extends all the way to the retailer who delivers the end product to the customer.
"All of this transformation from raw materials to a finished product is essentially called the upstream of the supply chain. This is where the product gets made," said Pathak. "Then there's the downstream of the supply chain where you have a finished product that has to get into a retailer's warehouse, either online or at a physical store. Then there is the market that actually purchases it."
During the pandemic, we've seen time and again that a supply chain can become clogged when signals on either end — often based on forecasts from supply chain managers — aren't entirely accurate.
Assessing the demands
"Sometimes, if retailers get the signal that the demand is going to go crazy, they place more orders," Pathak said. "That amplifies all the way upstream and by the time it reaches seven, eight layers deep in the whole system, the demand looks way bloated. Then, all of those orders are going to come back to different ports of entries, and what you get is a bulging pipeline that your infrastructure can't handle."
The need to study and better understand supply chain management is ever growing, and possible careers paths are many. Because the entire system hinges on the flow of physical materials from one end to another, jobs in transportation and logistics — such as trucking and coordinating air cargo — are a key part of a supply chain. Additionally, product and process design, marketing and demand forecasting, inventory planning, and financial roles all can be considered part of supply chain management, too.
According to the US. Bureau of Labor Statistics, employment of logisticians, just one job title under the umbrella of supply chain management, is expected to grow by 30% by the year 2030.
"New product design is also part of this discipline," said Pathak. "At the conceptualization of an idea, you are actually working with your supply chain to say, 'How can we design this product so that we can procure it better, with less cost, with less environmental impact?' Then the final aspect is the financial flow — the positions that manage how money flows across the entire complex network of organizations."
Redesigning the network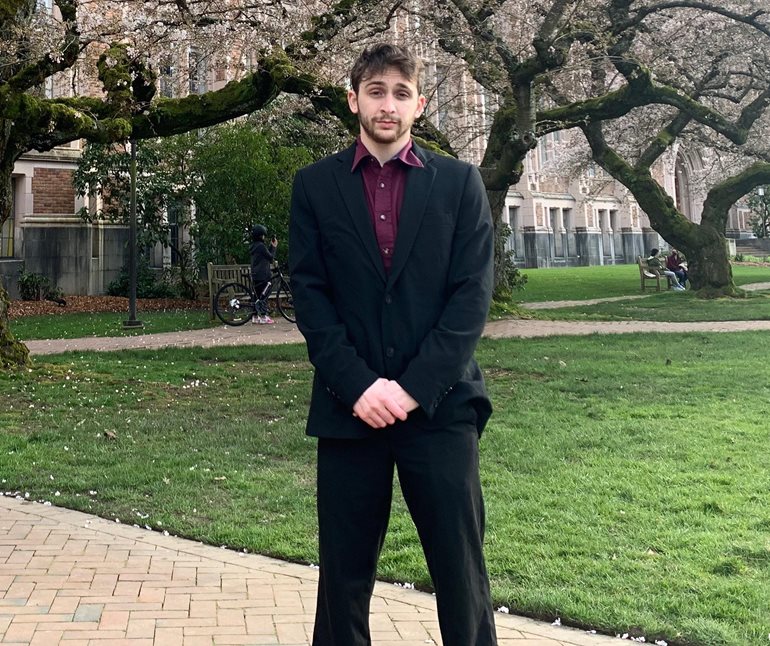 Pandemic-related impacts on the supply chain have increased awareness among students of the Supply Chain Option at UW Bothell, helping the program to grow. Gabriel Simon, who was a student at the UW in Seattle, may not have chosen this path if it hadn't been for COVID-19.
"I couldn't decide on a business concentration," he said. "I think I was eating dinner or something and reading about the recent outbreak of COVID in China. I scanned over something that mentioned 'supply chain disruptions.' Then like at that moment, I was like, 'Oh wait, didn't I see that as a major at the other UW campus? I'm going to do that, because why not?' I recognized the need."
Simon transferred to the Bothell campus to concentrate his studies on supply chain management. In the year since, he has discovered a passion for the discipline, which has never been more relevant. He's now a senior and the current president of the Supply Chain Management Club.
"If you look at the news, every other article is going to mention something like 'supply chain distribution,' etc. But to my understanding, as we move into a post-pandemic world, supply chains are going to be disrupted for a bit," he said. "Currently, we are seeing issues with demand shortages, where an abundance of cargo ships is sitting, waiting to be unloaded at many global ports.
"Likewise," Simon added, "supply chains are at the core of globalization, connecting the world between component distribution. But, with such a massive disturbance, companies' profits and people's lives are heavily affected."
A responsible mindset
Through classes, internships, guest speakers and other activities, the Supply Chain program not only teaches students how to identify and manage supply chain crises like those caused by the pandemic but also how to build more resiliency into the system.
"We talk about how to plan for it, how to use different tools and frameworks, which is an outstanding opportunity to create the next generation of leaders," Pathak said. "From a workforce standpoint, as a professor in the classroom, I am in a very good position to say, 'Okay, let's learn from this. What can we do better? Can you do something different? Can I do something better as an individual?'"
On that note, Pathak also teaches students to be more aware of their consumption patterns and the emotions that drive them. He calls this teaching the "mindset of responsible citizenship."
"You matter. Your behavior matters," he said. "Look at your consumption patterns and choices and think about the impact you have on the global system. Individually, we are each a really important piece of the whole process.
"I think, through our students, we can also take some of this mindset into companies."
Shopping this holiday season
As Pathak emphasizes, supply chain isn't just a problem for professionals to handle — it's a "we" problem. An increased awareness of our own consumption and how it impacts supply chains could mean a lot this holiday season, especially as we brace ourselves for shipping delays and supply shortages.
According to Pathak, one of the ways we as citizens can help is by buying local and buying only as much as we need.
"Buying global is going to make the situation worse for everyone. But, buying local supports your local community and actively creates the space for more goods. Think about a clogged garden hose. The only way to free the system up is to free the endpoint. Buying local frees up the endpoint in order to support the local economy," he said.
Buying in excess contributes to back-ups, too, he said, recommending that we all reflect on how much we really will use of a product — and then modify our behavior accordingly.
"When somebody asks me when supply chains are going to get better," Pathak said, "I tell them, it depends on you."