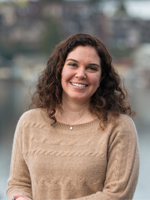 Although the Earth System Science degree program at the University of Washington Bothell has only been around for a short period of time, it has already made a big impact. Dr. Heather Galindo describes it as a landscape of sorts that allows students to choose their own direction, and ultimately, destination.
"Imagine opening up Google Maps to use the navigation system and seeing the many different routes that you can choose from — that is what this program is like," said Galindo, associate teaching professor in the School of STEM and faculty coordinator of the program. "We have only been running for two years so we still have some construction signs on some of the roads, but we made sure to steer clear of any one-way signs.
"The students can go in any direction they choose, and that's what makes ESS so special."
The degree was first offered in 2019 and has since become popular among students. Jointly administered by the School of Interdisciplinary Arts & Sciences and the School of STEM, it leverages the strengths of a diverse group of faculty rooted in a variety of disciplines.
Listening to your instincts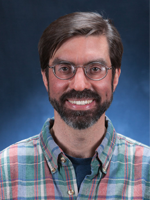 Unlike most bachelor of science programs, ESS deliberately incorporates both human rights and social justice topics into its curriculum. Also distinctive, said Dr. Eric Salathé, is its focus on problem solving.
This approach lets students answer questions that they really care about," said Salathé, associate professor in the School of STEM. "Climate change, for example, isn't just about studying oceanography and geochemistry. It is also about the humanities and looking at people — how they impact the earth and how the earth will impact them. By letting students have a foot in both cultures, they gain greater insight into issues they are passionate about."
It was that pursuit of passion that led junior Nicole Reiber to ESS. Previously in the School of Business, she changed majors after having an eye-opening conversation with her academic adviser.
"When she asked me about my interests, I told her that as a child, I always dreamed about being the scientist I saw in documentaries. I had so much enthusiasm in my voice that she asked why I was a business major and not in a scientific field," Reiber said. "I told her it was because I thought it was too hard and that I wouldn't be able to do it."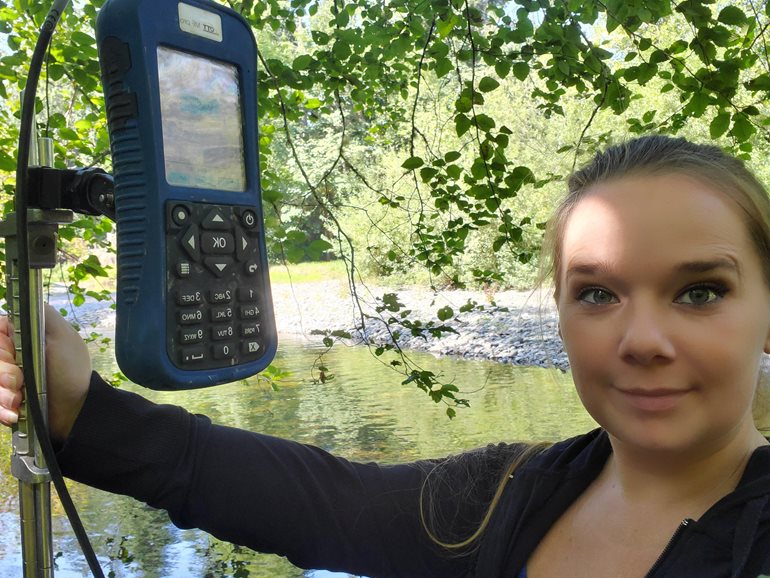 Saying those words out loud released her from the self-doubt that was holding her back.
"That just wasn't a good enough reason not to pursue my passion," she said.
Impact of interdisciplinarity
Reiber was certainly challenged by the program, yet she still earned more than just impressive grades. And, in May 2021, she was chosen for an internship in freshwater ecology with Snohomish County Surface Water Management.
She said that understanding hydrology, statistics and environmental science was important for the position, as was understanding psychology and environmental justice.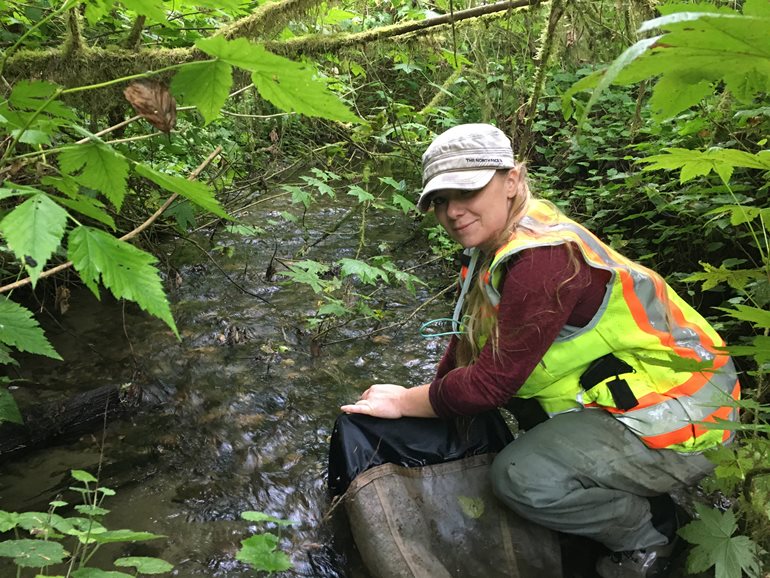 "I had to do a lot of data collection, sampling and analysis," she said. "Then, I had to communicate my findings to those who are non-scientists. I found that understanding the various ways individuals receive information can help me convey science in an understandable and non-threatening way.
"Having psychology courses and classes that incorporate environmental justice also helps me navigate those difficult conversations."
Another testament to the benefit of interdisciplinarity comes from senior Ali Al-Ameedi who is working on a grant-funded project assessing water quality on the UW Bothell campus.
"It's important to have the necessary fieldwork skills to conduct research," she said, "but equally important is having the ability to write a well-crafted scientific paper. It's not just test tubes and numbers; it is also reading and writing."
Class to career
Alex Wachter '20, one of the program's first graduates, said that ever since he was a kid, he always felt dread when he would see "an old forest become a shiny new development."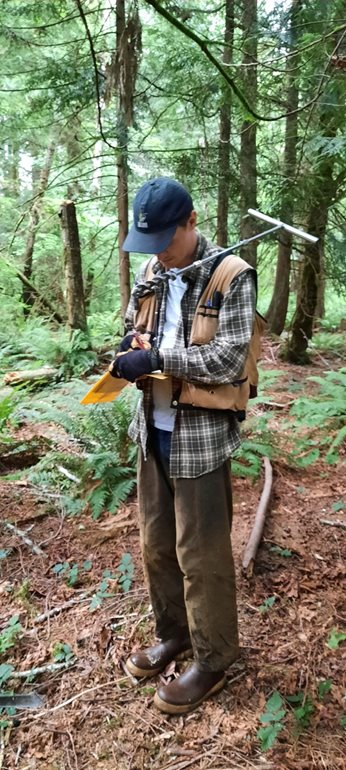 Never forgetting his childhood concern, he decided to pursue the new major and prepare to do his part in protecting the environment. He now works as an associate ecologist at Wetland Resources.
Wachter spends his weekdays visiting undeveloped properties, assessing critical areas, writing reports and generating maps using geographic information systems — a skill he learned at UW Bothell. "I highly encourage students to take a course on GIS. Having that experience on your resume is always great, no matter what profession you intend to go into," he said.
The major prepared him for his consulting role in other ways, too. "Because of the program, I gained a general understanding about the history of the earth and how we got here today," Wachter said. "For example, because of my classes, I know about the composition of soils in landscapes and the effects of movement of water above and below Earth's surface.
"This allows me to make better, more informed judgments as an ecologist."
Advice from an alumnus
Wachter said it is more than the classes that sets the ESS program apart. It is also where it takes place.
"Since classes are on UW Bothell's beautiful wetland restoration site, the University inadvertently made us all wetland ecologists," he said. "That is pretty unique."
He encourages future students interested in science and the environment to major in ESS. The combination of classes, faculty and staff in the program helped him shape his career path.
"I want to thank all of the professors and advisers who helped me through my time at UW Bothell," he said. "The program allowed me to better understand strict scientific methodology as well as the complex socio-political factors that go into conservation and environmental issues. I think it shapes a well-rounded student."