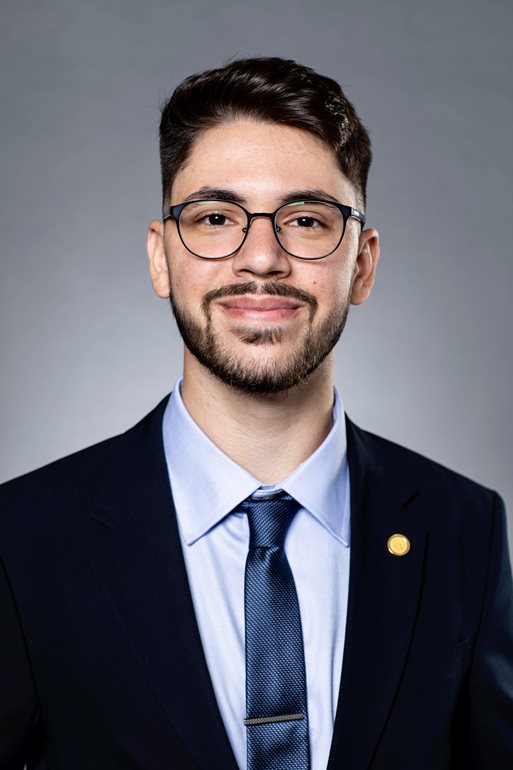 I grew up feeling ashamed of my name. Nobody could pronounce it right, and it was often the basis for cruel remarks in regard to my Albanian heritage. Some of my earliest memories from grade school involve classmates commenting on traditional Albanian food, such as laknor and byrek, saying it looked like vomit and they wouldn't feed it to their dog. In the K-8 parent co-op school I attended, rude comments like that stuck with me, partly because I was among the same classmates for nine years and wasn't raised with a strong Albanian community and identity. My parents made the conscious decision to not teach me the native language to avoid my being bullied, a reality that occurred nonetheless. It was up to me to decide for myself who I would become.
The path to becoming Djelli hit an all-time low when my family and I were forced out of my childhood home in seventh grade and sent to live in Everett with a family friend. This year-and-a-half period of uncertainty in my life proved critical in my educational development, partly because I missed many classes and had to teach myself a lot of core material. It also caused a shift in my mindset from fear to determination. I remember telling myself I was going to do everything in my power to create a better future for myself and for my family: I was going to go after every opportunity to grow personally and professionally.
I'll be the first to admit I was not psyched about attending UW Bothell. I thought we were always going to be inferior to students at the University of Washington in Seattle in terms of Husky pride, educational opportunities and job market compatibility. It was the wise words of my father who told me that it was up to me to make the most out of my four-year experience at UW Bothell and that I would have access to the same world-class education that could be achieved in Seattle or anywhere else in the nation.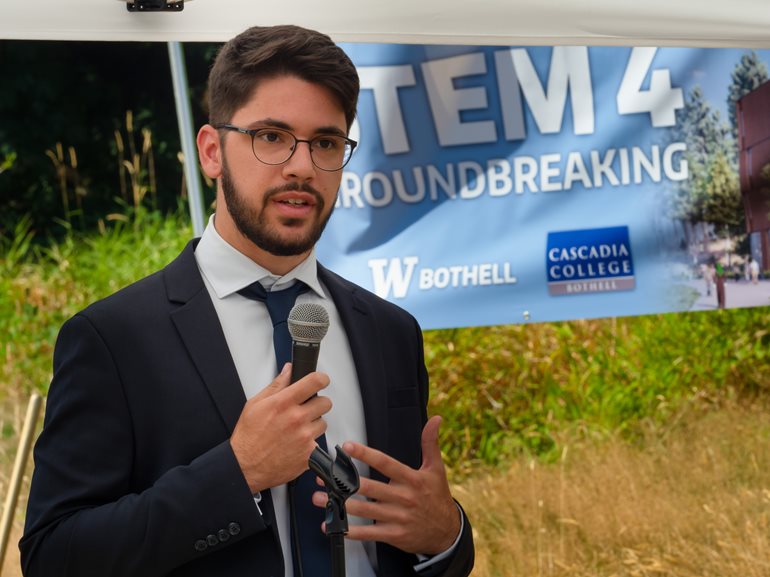 The transformative power of higher education has really shifted my mindset to think critically about how I can utilize my life skills and passions to generate the greatest positive impact possible. As a research fellow at the UW Medical Center's Institute of Stem Cells and Regenerative Medicine, I've learned how to communicate and present scientific knowledge and experimental design and analysis, and have learned just how interconnected science is to a better way of life. Throughout my many terms in student government at UW Bothell, I've navigated institutional systems and refined vital skills around supervisory leadership styles, policy/decision-making and advocacy, which is fundamental to my life mission. The connections I've made on campus showed me new ways of engaging with individuals from diverse backgrounds and life experiences, which kept me inspired to remain involved in our community, especially when times got tough.
Now, as the student regent at the University of Washington, and the first ever from UW Bothell, I am proud of the leader and person I've become, molded from the life events and people that influence and inspire me. I've grown alongside the UW Bothell campus over the past four years, watching as we achieve record enrollment and financial growth, earn record high national rankings and set meaningful institutional missions that make our community and campus the greatest place for any individual to grow and find themselves.
I've been honored to have many mentors in my life who always push me to be the best I can be, who have given me a global lens through their shared lived experiences and who have given me the gift of a transformative educational experience at UW Bothell. They came in the form of fellow classmates and student leaders, staff and faculty, administrators, inspiring community members and so many more. These bright people are the reason I have been able to constantly achieve new heights within myself and continue to pave the path for more UW Bothell students to achieve the same success. These are the few who understand the sacrifices I was willing to make to continue with this work and make this great of an impact because they know how much it means to me. I wouldn't be Djelli without these special and very patient people, and I never take them for granted in my life.
In Albanian, Djelli stands for "sun." Through the course of my life, I've come to recognize this as a powerful metaphor that instills a sense of confidence so I can shine bright like the sun.
Djelli Berisha is a senior majoring in Biology. He is the 2021-22 student regent for the University of Washington and was the 2020-21 president of the Associated Students of the University of Washington Bothell. He has been awarded a fellowship at the UW Medical Center's Institute of Stem Cells and Regenerative Medicine and a Mary Gates Research Scholarship.