Is time constant, or is it anything but? How do we make decisions? Is humor necessary when traveling into space?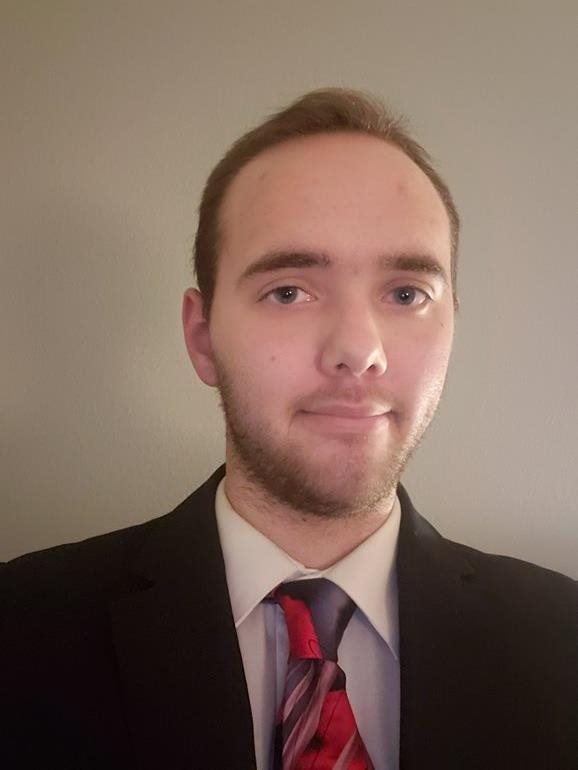 These are just some of the many questions students from the University of Washington Bothell presented at the 24th annual Undergraduate Research Symposium, which took place virtually on May 21.
Facilitated by the University's Undergraduate Research Program, the symposium is a chance for undergraduates to present what they have learned to an audience beyond the classroom. It also provides a forum for students, faculty and the community to discuss emerging research topics — one of which was the psychology of teamwork.
Presenters Spencer Onstot and Agne Januskeviciute have been working on projects under an Army Research Office grant which seeks to create a system that can predict whether teams are building agreement during shared tasks. The grant makes crew data from NASA's Human Exploration Research Analog missions available to researchers
Onstot, a third-year student majoring in Community Psychology, presented on the perception of time in relation to ordering tasks, while Januskeviciute, a fifth-year student in Business Administration and Computer Science, is studying the effect of humor on teamwork.
Invites for intellects
Just before the coronavirus pandemic hit, Onstot had traveled to Houston to attend NASA's Investigators Workshop, a prestigious international event. He said it was one of the most rewarding parts of his research experiences.
"Getting to hear what a professional-quality presentation sounded like was really helpful for figuring out what I am good at and what I still need to improve on," he said.
Onstot said that while there has been a lot of cognitive psychology research into the manipulation of our perception of time, there is little to no research on the application of this phenomenon to how we organize and prioritize our daily tasks.
"There is also no current information on whether the perceived temporal distance — how much time is perceived to fall between the current moment and the time of a target event — changes when a person completes a task alone versus in a team," he said.
"My project seeks to fill both these voids in the literature."
Tackling teamwork
To do so, Onstot will be conducting a study in two parts.
The first part will engage individuals in a behavioral simulation and survey about temporal distance. The second will connect with UW classes that are completing team projects throughout the quarter to determine how prioritization of tasks changes when people are placed on a team.
Dr. Deanna Kennedy, Onstot's mentor and associate professor in the School of Business, said that temporal distance is something that matters for students at UW Bothell. "Many of our classes incorporate an element of teamwork," she said.
"Have you ever worked on a team, and one person senses the impending deadline," Kennedy said, "but another person is not that concerned, seeing it as something to worry about in the future as the deadline nears? The mismatch can make it hard to work together.
"We want to look into this," she said, "and see how temporal distance perceptions affect decisions, actions and, ultimately, teamwork."
Laughter to launch
Meanwhile, Januskeviciute has also been working on the grant project funded by the Army Research Office. She has been coding teamwork communication using data from HERA mission crews at NASA.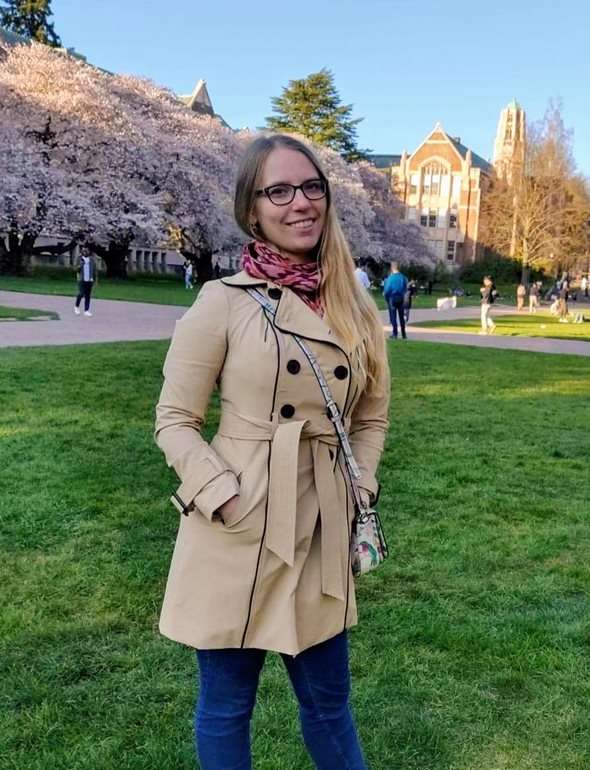 "Since the trip to Mars is expected to last three years, researchers need help to prepare teams to be successful throughout this time period," she said.
As part of the project, Januskeviciute listens to conversations by the crew and codes their messages as they live and work together. In the process, she formulated interesting insights about how social aspects of crew interactions mattered over time, particularly humor.
"My preliminary research shows that activities such as watching sitcoms or joking while watching the news can help crew members form and maintain strong relationships that later influence task success," she said.
Kennedy, who is also Januskeviciute's mentor, said this research can be critical for work teams here on Earth, too. "It is important to think about how we nurture positive feelings among our teams so that they continue to work together over time," she said.
"Agne spearheaded this study and looked into the research literature to support her insights about humor," Kennedy added. "These are insights we had not considered before, and it will strengthen our guidance for team leaders."
Meaningful mentor
Other UW Bothell students who presented at the symposium this year include Mary Gates Scholars Ali Jahangirnezhad and Joshua Sterner.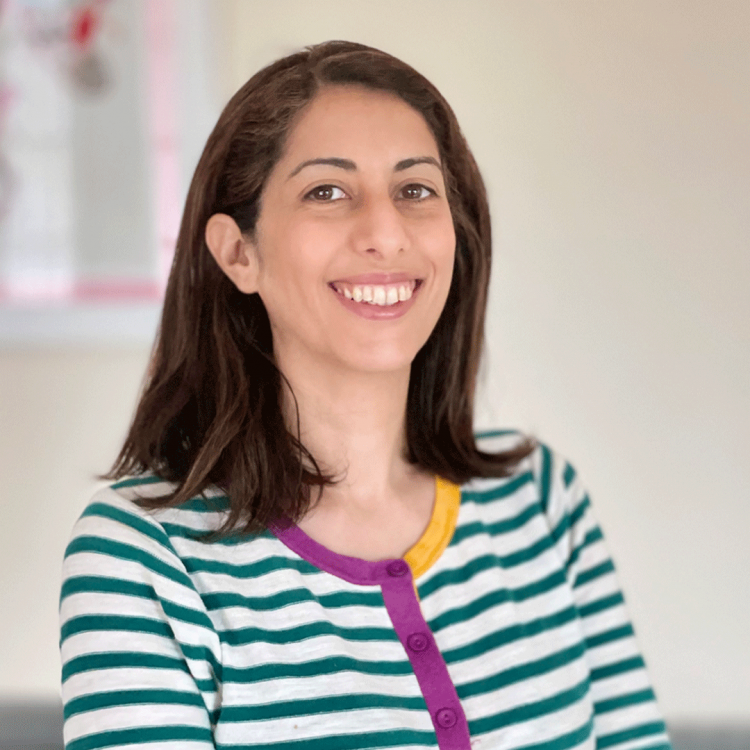 Their mentor Dr. Afra Mashhadi, assistant professor in the School of STEM, is a 2021 recipient of the symposium's Research Mentor Award. Sterner said that if he had to pick the single most valuable experience of his time at UW Bothell, it would be the involvement he had in research with Mashhadi.
"She has struck an excellent balance between enabling me to work independently and providing guidance and direction," he said. "Dr. Mashhadi's encouragement and support have opened my eyes to the excitement of research."
Mashhadi said working with undergraduate students is refreshing. "Their creativity and hard work have given me so much momentum during the isolated remote work that we faced in the past year," she said.
"I am so grateful for scholarships that can provide students financial support so they can concentrate on engaging in research and discovering new ideas and techniques together."