By Elisabeth Schnebele
Students in a cultural research course taught by Raissa DeSmet cooked up something special when they joined forces with a women's health and wellness program at the Latino Educational Training Institute that uses writing as a form of therapy.
When the coronavirus pandemic broke out, the group from the LETI program, called Nuestras Historias (Our Stories), shifted to meeting online, searching for ways to stay in touch with each other and sustain their own mental health. They found solace in sharing their writing, recognized the similarities in their experiences and created a support system.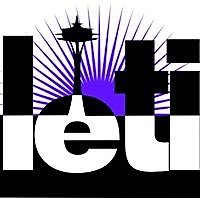 DeSmet, who already had experience connecting students in her courses with groups from LETI, pulled Nuestras Historias into her summer course at the University of Washington Bothell. The result was a mixed enrollment writing collective based on the themes of home, food, memory and identity.
A catalyst to culture
Marisol Bejarano, a Health Studies major, served as the group's coordinator and would translate between Spanish and English for members when they came together every few weeks. And as everyone exchanged recipes from Mexico, China, Southeast Asia, Africa and the United States, it prompted the group to think about the ways food embodies culture. The recipes also served as a catalyst to conversations around identity, memory and tradition.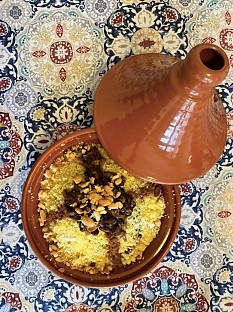 "In a very spontaneous way, students and Nuestras Historias writers started sharing recipes with each other and demonstrating the cooking process over Zoom," said DeSmet, an associate teaching professor in UW Bothell's School of Interdisciplinary Arts & Sciences. "Ultimately, we ended up focusing a lot on specific dishes and recipes, thinking about food as a way of conveying memory and embodied cultural practice."
The dishes represented the diversity of the students and writers. "It was really wonderful to both mark the very important differences among these cooking traditions but also feel a lot of resonance in the similarities of ingredients and methods," DeSmet said.
"By examining where ingredients came from as well as how they were produced and sold," she said, "the class was able to think about foods and methods not only as bearing all forms of inheritance and continuity but also violence, colonialism and ruptures."
Feeding online intimacy
Because the course focused on cooking and was so sensory-based, DeSmet put great emphasis on material practice. That experience, she said, was very grounding for the participants, especially at a time when people have to do so much online.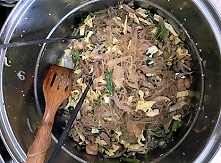 As a result, the class was the most-connected DeSmet felt in months of online learning.
"I previously hadn't had any intimate experience online, and when this process began there was so much palpable gratitude on both sides of the collaboration, so much tenderness for each other and for the opportunity to be together," she said. "I had students crying. It was so moving, and I really feel like it was the writers from Nuestras Historias who set the tone for that and who made that emotional presence possible."
What also made the course so impactful, she said, was the individuals' collective responsibility for the group and their willingness to share, which required a lot of trust.
"The real learning moment for me was about being present with one another and sharing and building those relationships," DeSmet said. "It was a really beautiful experience."
Breaking through barriers
The class came to a poetic close by everyone cooking each other's dishes and then participating in a virtual potluck.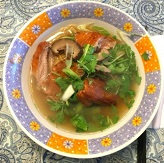 Some of the dishes prepared at the final potluck were pupusas (Salvadorean stuffed and fried treat), caldo de pollo (Colombian onion steak), hong shao rou (red braised pork belly), Texas smoked brisket, couscous with tfaya, butter paneer curry, gratin dauphinoise, palmito con leche y queso (fresh palm hearts and buttermilk stew), pulled pork quesadillas and shiro with injera (Ethiopian stew with bread).
DeSmet recalls the experience as in some ways more intimate than an in-person event, breaking through the barriers of online learning.
"We would not have had as much of a sense of process and of being in each other's homes," she said. "That is one of the byproducts of this experience that helps make us visible to each other in ways we are not in a conventional course.
"The virtual environment was precious."