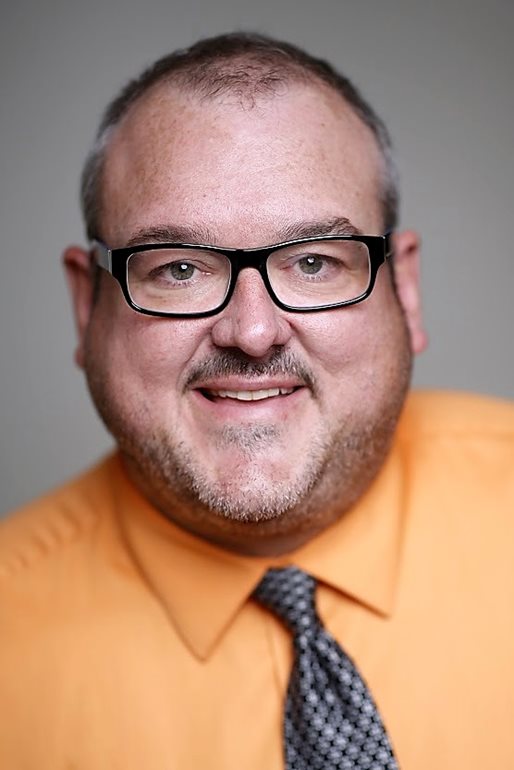 By Douglas Esser
Jeff Ketchel had worked for the Seattle-King County Public Health Department for about a decade when he decided he needed a master's degree to advance in his career. It's not that he didn't love his active and important job: He inspected restaurants for food safety, responded to rat complaints and told builders whether a property could support a septic system.
An advanced degree, however, would qualify him to take on even more responsibilities. For many people in his field, that's a master's degree in public health. Ketchel found the Master of Arts in Policy Studies (MAPS) at the University of Washington Bothell suited him better.
Since graduating with his master's in 2008, Ketchel has headed health districts in Grant and Snohomish counties, and now he's executive director of the Washington State Public Health Association, which represents about 500 public health professionals from state, tribal and local agencies.
Faculty influences
Ketchel said he's still drawing on UW Bothell lessons in organizational management and leadership. He fondly recalls faculty adviser Nives Dolsak, now a professor in the School of Marine & Environmental Affairs at the UW in Seattle, who taught about climate change.
He also recalls the impact made on him by Dan Jacoby, now a UW Bothell professor emeritus. With his economics perspective, he helped Ketchel understand what is a "public good."
And he recalls Bruce Kochis, also retired now, who taught students to write succinct policy memos: "Two pages, double-spaced: What's the issue or the background? What are your recommendations? What are the options? Boom, boom, done! That's how you communicate with an elected official."
Ketchel had decided on a career in environmental health while an undergraduate at Central Washington University, where he majored in biology. He loved science but not lab work so he asked friends for career advice. One joked that his apartment was a mess, so he should go into waste management.
It prompted Ketchel to take an environmental health class. There, he learned about food safety and sewage and toured a landfill. "I said this is it. I love science, and I love field work," he recalled. "It was this wonderful intersection."
Science and field work
Ketchel interned with Kittitas County and had temporary jobs with the Seattle-King County Health Department before he was hired full time.
His first connection to UW Bothell was at Commencement for a brother-in-law who received a Master of Education degree. While watching the ceremony with family members, Ketchel noticed the MAPS graduates and was intrigued. Policy studies sounded right. He was accepted in the autumn 2006 cohort for the program in the School of Interdisciplinary Arts & Sciences.
"It was the perfect fit for me because it was two nights a week and 20 minutes from my house. I could work a full day and do my homework on the weekends," said Ketchel, who remains connected with UW Bothell.
Ketchel has employed UW Bothell interns and was an alumni mentor to Megan Dunn (MAPS '13), now a member of the Snohomish County Council. He was a MAPS alumni ambassador 2017-19, supporting prospective and current students and fellow alumni by sharing how he has translated his degrees and navigated his career. And, Ketchel received an IAS Hall of Alumni Excellence award in 2018. He's also now a member of the School of Nursing & Health Studies Advisory Board, which meets with Dean Shari Dworkin to provide guidance on issues surrounding the health care industry and nursing education.
Public health
After 25 years of government service, Ketchel took a break in 2019 to become executive director of the Washington State Public Health Association. One of his key roles is advocating for a dedicated source of funding.
Ketchel said he'd like to see public health directors spending more time preventing diseases and less time lurching from crisis to crisis. Even before the coronavirus pandemic, he noted, they were having to deal with the opioid epidemic, an increase in sexually transmitted infections, a measles outbreak, teen vaping and the rise of despair and suicides.
"Right now, all resources are being spent on response and very little on prevention," he said. "I'm deeply concerned for our future because we're not investing."
Ketchel is glad he took a different approach for his master's degree. He's not an epidemiologist, for example, but he has other skills — such as seeing public health at the intersection of science and human behavior — for which he thanks UW Bothell.
"I'm always excited to be invited back or play a role. The University of Washington is one of the top schools in the world," Ketchel said "and to have the intimacy of a small campus like UW Bothell, it made it so easy for me as a working professional to get my degree.
"Also, the engagement with the campus — the professors, my classmates — it was ideal, and I recommend it to people all the time."