The nonprofit Restart Partners, co-led by School of Business faculty member Akhtar Badshah, is supporting the Washington governor's office with a campaign to make donning a face mask as routine as wearing a seat belt. Both can help keep you safe, if you wear them.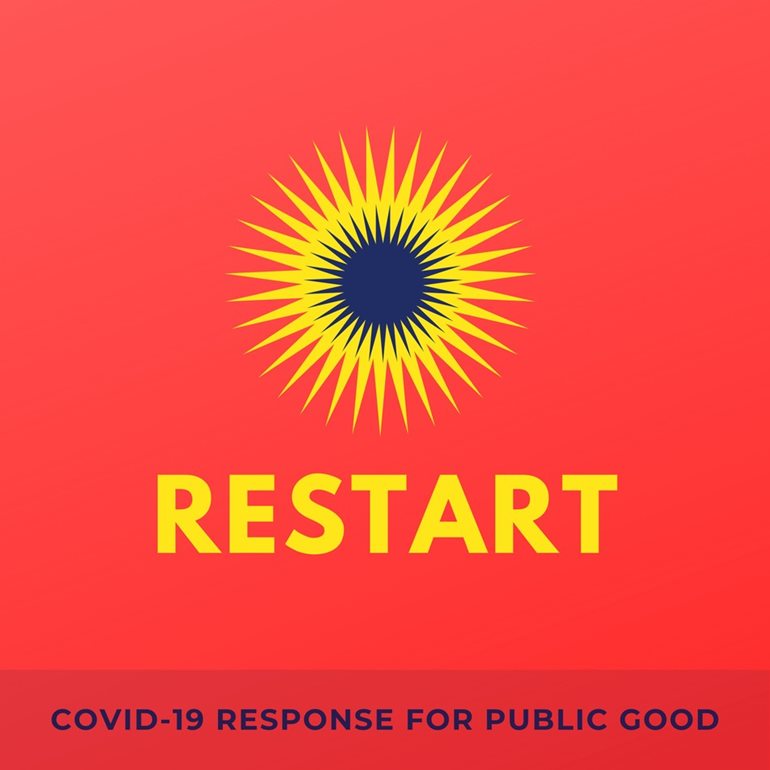 Gov. Jay Inslee has mandated the use of masks statewide to control the coronavirus pandemic. But, he acknowledged the unlikely threat of a misdemeanor won't make it happen. It takes social change to alter habits and overcome reluctance or opposition.
Restart partners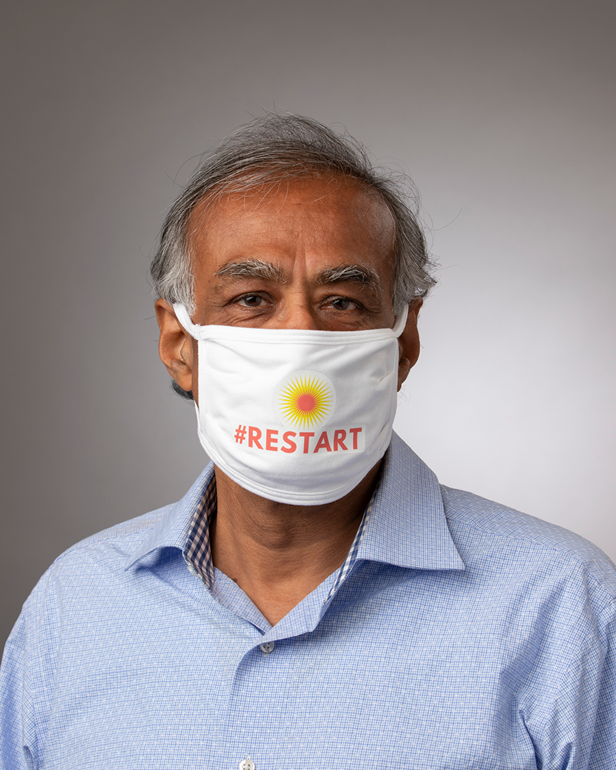 Restart Partners organized in May, Badshah said, "because if we are going to restart our way of life before a vaccine is available — whether it's the economy, going back to school or back to some aspect of social interaction — we will have to do other things, like wearing a mask and practicing safe distancing.
"This pathogen is not going away on its own," he said.
Badshah is a distinguished practitioner with the University of Washington Bothell's School of Business and with the Evans School of Public Policy & Governance at the UW in Seattle. He is president of Global Washington, a nonprofit that promotes global development. He is also a former director of philanthropy at Microsoft who founded the Catalytic Innovators Group, a consulting practice.
The other Restart Partners co-directors are Sandra Archibald, the former dean of the Evans School, and Rich Tong, a former Microsoft executive. Another previous Microsoft executive contributed start-up money, Badshah noted, and a UW Population Health Initiative grant added $20,000.
The organization's slogan is, "Empowering communities to work together to save lives and livelihoods."
A 'we' campaign
Restart Partners hosts a data model that local governments can use to estimate the need and cost of personal protective equipment. It shares procurement information and best practices. And, it contributes face masks to communities in need.
The organization's website also features videos from people across Washington saying why they wear masks.
UW Bothell students are invited to volunteer their skills in social media, data analysis, communication and community engagement, Badshah said, inviting anyone who is interested in helping the campaign to contact him.
Badshah said he looks at the pandemic through the broad lens of U.S. culture since the 1970s, a time when "our focus has been more on the me, rather than the we."
It's an idea he develops in a book being published this November by Harper Collins Leadership called "Purpose Mindset: How Microsoft Inspires Its Employees and Alumni to Change the World."
Faced with the pandemic and the many challenges it brings, people are now coming together to do good things for the community, Badshah said. "Most people realize the way we'll get out of this crisis alive is to focus on the we and not the me."
The strategy behind the mask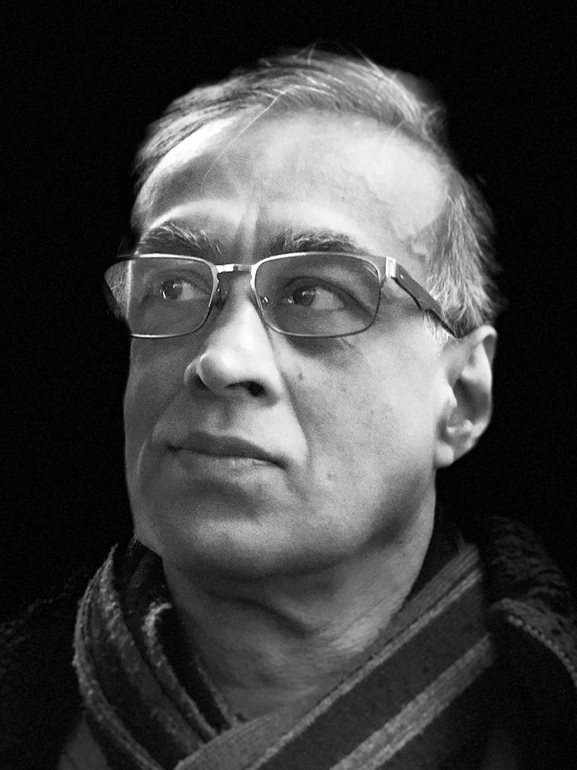 Restart Partners estimates that about 60% of the population have or will endorse hand washing, social distancing and mask wearing to prevent COVID-19. Another 20% probably is not going along — "a very hard lift" for education or persuasion Badshah said.
Still, he said, persuading the remaining 20% can help protect the community.
"Wear a mask. Wash your hands. Watch your distance," he said. "It is the responsible thing to do. It is the kind thing to do. It is the neighborly thing to do.
"This is not eating away your freedom," he added. "It is about you becoming part of the larger society."
It's also about restarting.
"I want every single student of ours to wear a mask," Badshah said. "If you want us to get back to teaching in a 'normal' way, let's get used to wearing a mask."
You can share your own story for wearing a mask at
https://restart.us/wearamaskwa/ and on your social media platforms with the #WearAMaskWA hashtag.