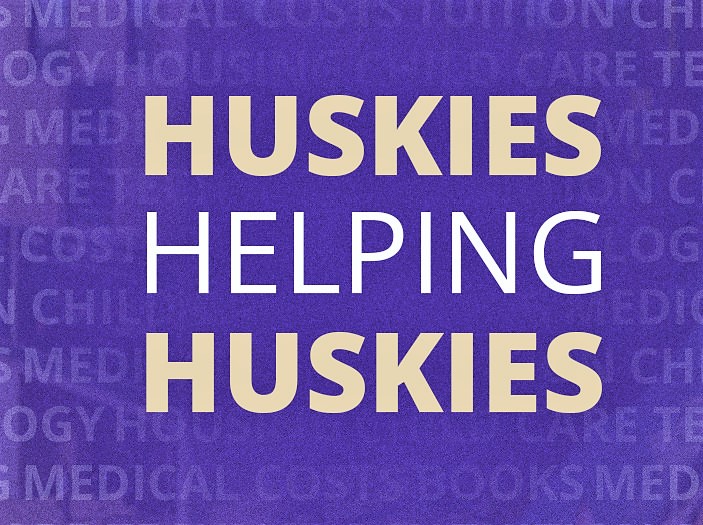 Because of the coronavirus pandemic, many University of Washington Bothell students have lost jobs or support they need to pay education and living expenses. Some also face an immediate food, housing or family health crisis.
Students have long been able to apply for aid from an emergency fund. In this spring quarter alone, however, the need is expected to exceed $150,000 — nearly four times the amount of emergency aid distributed in all of 2019.
Responding to this urgent need, University supporters are now giving to UW Bothell's new COVID-19 Emergency Student Fund. Donations help keep students' education on track by covering parts of tuition, books, technology, housing, child care or medical costs.
Making an immediate difference
One new feature of the fund is the Huskies Helping Huskies Challenge. It launched May 28 with a combined pledge of $20,000 from three donors. The challenge? Reach 250 donors by June 30 to "unlock" the $20,000. This also will ensure that donations come even as the spring quarter ends — a time when financial needs are still pressing.
The fund also has been boosted by the Husky 5K, an annual run organized by UW Bothell's Alumni Council to raise money for scholarships. This year, proceeds were directed to the COVID-19 Emergency Student Fund. Even after switching to a virtual format because of the pandemic, the May 16 event drew a record-breaking 830 participants who raised $14,800 for students.
The 2020 Senior Class Gift is also supporting the COVID-19 Student Emergency Fund. Graduating seniors have given back more than $600 to support UW Bothell students.
The support that alumni, donors, faculty, staff and students have provided for students has been incredible, said Sean Marsh, acting vice chancellor for advancement and external relations.
"Each and every donation is helping to make the difference in the lives of our amazing students and their ability to remain focused on their education and stay in school," he said.
Uncertainty — the new normal
As an alumnus (Culture, Literature & the Arts '04), a member of the Alumni Council board and a career development program adviser in UW Bothell's Career Services, Curtis Takahashi has a good idea of what students are going through: uncertainty.
Takahashi is particularly concerned about those who are eligible for Pell Grants, the federal financial aid for low-income students, and those who will be the first in their immediate families to earn a four-year degree. In the fall of 2019, 36% of incoming first-year students and 34% of incoming transfer students to UW Bothell were eligible for Pell Grants. And, 40% of incoming first-year students and 43% of incoming transfer students are "first generation" students.
"This is why they are here. They know higher education can transform where they're coming from," Takahashi said, adding that's why he, too, has donated to the COVID-19 Emergency Student Fund.
"If I can do my little part to help keep those dreams alive, then I want to do what I can do," he said. "I see the hopes. I see the dreams. I don't want something as catastrophic as this pandemic is to squelch those dreams."
Takahashi also has seen a similar outpouring of support from others. Members of the Alumni Council were among the first to donate to the fund.
"So many people are stepping up in great ways," Takahashi said. "That's what I love about UW Bothell. I'm proud to be a part of this community."
A doer and a donor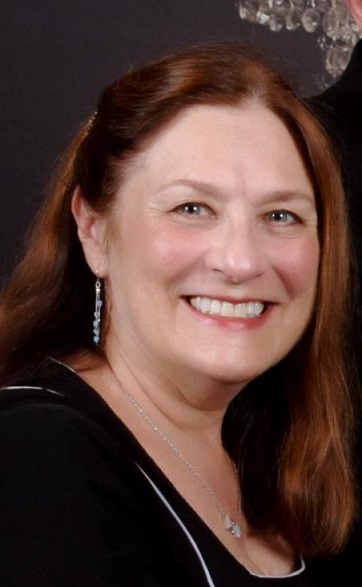 As a first-generation American who worked through college herself and whose family values education, Maureen A. O'Hara says she resonates with UW Bothell students on many levels. Her father, born in Turkey while the family was fleeing Bolsheviks in 1920s Crimea, was the only child a large family was able to send to college. One of O'Hara's grandmothers earned a GED as an inspiration to her grandchildren.
"Education meant a great deal to my grandparents," O'Hara said. "I appreciate how hard it is for first-generation and immigrant families, and for people working their way through school."
Growing up in Brooklyn, New York, O'Hara went to a city university, lived at home and worked her way through graduate school. She had a successful career with technology companies, worked as a consultant and taught project management for 15 years at the UW in Seattle. She connected with UW Bothell when one of her sons graduated, and she wrote the faculty a thank you letter.
"That he could go there and complete a program of that caliber was a real gift," she said. "I think the University of Washington Bothell is a gift to the community."
O'Hara now serves on the Chancellor's Advisory Board. She also supports education as a founder of Eastside Preparatory School in Kirkland, Washington, and a member of the board of The Madrone School for autistic children in Redmond, Washington.
Because of her resonance with families who see education as a way to better themselves, O'Hara and her husband are some of the contributors who put up the Huskies Helping Huskies Challenge money for the COVID-19 Emergency Student Fund.
"It's important for us to invest in people who are investing in themselves," she said. "I don't want their education to be hampered anymore in the current situation, because they can't work or someone in their family is not working.
"The best we can do is let them complete their education so they can get bigger, better jobs when the economy gets back to where it was."
Committed to education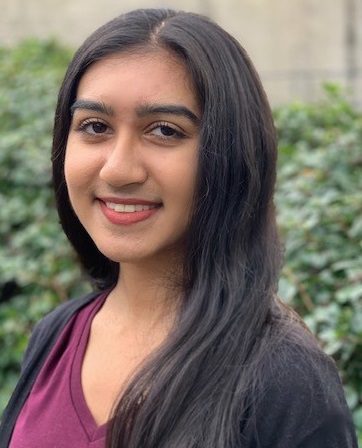 Rabia Ramzan (Marketing and Finance '19) has friends who are still students. She also has the perspective of having worked for UW Bothell in a supplier diversity program and with event planning. She now works at the UW in Seattle, supporting alumni relations.
Many students were already struggling to keep things going before the coronavirus hit, Ramzan said, noting the large number of students at UW Bothell who are first-generation university students.
She knows students who have been furloughed or laid off from jobs, and while they're still attending classes, a lot of them don't know how they're going to support themselves moving forward.
"Hearing their stories," she said, "and how they're able to still come to class every day and put everything into that is just — I don't know how they're doing it, but they are. They're committed to their education."
That's why Ramzan donated to the COVID-19 Student Emergency Fund.
"Whatever I can do, however little that is or how much I can help another student have internet access or help pay their tuition or whatever it is, I know it's going to be helpful," Ramzan said.
"It's critical for us to take into account what we're all going through collectively at this time. This isn't something we're each going through alone," she said. "We're all going through this together, and it's important for us to find ways to support one another. We all need to provide support."