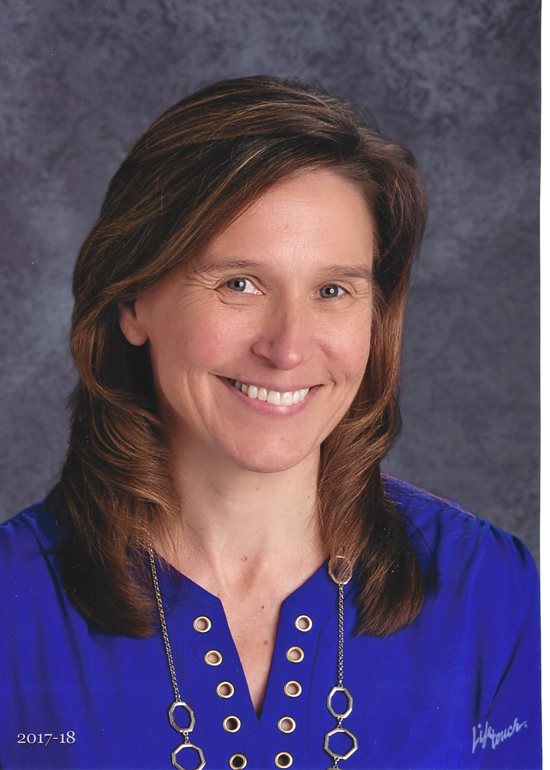 Graduates of the Leadership Development for Educators program are influencing multiple school districts in Washington, but perhaps none more than the Monroe School District. Serving among its eight schools are two principals and five assistant principals who graduated from the UW Bothell program that prepares teaching leaders for administrative responsibilities.
Other school districts in the region — Everett, Edmonds, Northshore and Lake Washington — have some school leaders from LEDE, said Tyson Marsh, an associate professor in the School of Educational Studies who oversees LEDE and serves as one of the instructors, but it's unusual for one district to have so many administrators from one university program.
The program's influence on Monroe is due in large part to Fredrika Smith, who was superintendent from 2015 until this year. Smith helped found the LEDE program and still serves as an instructor and one of the University's contacts in a network of professional administrators.
In the LEDE
Smith's leadership in the Monroe School District, Marsh says, benefits greatly from her commitment to equity.
"Her work emphasizes a path to success for all youth — creating opportunities and creating spaces — to be able to accomplish what they're capable of accomplishing in life," Marsh said. "She's an advocate of that work, and that is the work of the LEDE program."
Of the LEDE graduates in the Monroe district, Bonnie McKerney became one of the principals before Smith's arrival. McKerney received her master's degree in 2013 and has been principal at Maltby Elementary since 2014. "All of the work in that program was tied to actual leadership that we would be doing or were doing," McKerney said.
The other LEDE administrators in the Monroe district are more recent hires. "These are high-quality folks," said Smith. "They went through the process on their own. I'm very proud of the leadership staff that we've brought there."
This year, LEDE is anticipating eleven graduates, some of whom have already accepted leadership roles in various schools and districts. While a majority become principals or assistant principals, Marsh said, others may take on roles as instructional leaders or at a district office.
Professional connections
Smith is one of four instructors on the team that teaches the second year of the two-year LEDE program. They meet all day on one Saturday a month. The participants, who are mostly working teachers, have ongoing course assignments, which the instructors review and support.
Smith's teaching areas include special education, school improvement planning and staff evaluation or "finding the balance between being a coach and a supervisor."
Smith says the LEDE program also comes with a lifetime guarantee for advice. "We're all 100% available as long as they need us," she said.
The instructors, who are all experienced education professionals, serve as a sounding board and source of real-world insights. Graduates also return to give presentations, and together they all create a "cycle of everybody being in touch."
It's hard to create a system focused on serving people, but the LEDE program is committed to that premise, Smith said.
"The students who are selected for the program are incredible educators before they start, and then they spend a couple of academic years talking about how to implement the work," Smith said.
Growing leadership
Smith is now transitioning to the Northwest Educational Service District where she will be the Assistant Superintendent for Teaching and Learning. The agency, based in Anacortes, is one of nine in the state. It serves as a bridge between 35 school districts in the region and the state Office of Superintendent of Public Instruction. Smith compares the service to a library — a resource for learning and assessment tools.
Smith's relationship with UW Bothell goes back to its first year when it opened in a business park. While working, and with a growing family, Smith took night classes. She graduated in 1994 with a degree in U.S. history. She later received a master's degree at Western Washington University and started teaching special education in 1998 at Marysville-Pilchuck High School.
"My passion and love were with children who had behavior issues," Smith said. "They taught me to be a more understanding, balanced and empathetic human."
Smith started a doctoral program in 2009 at the University of Washington under the guidance of then Professor Bradley Portin. When he became dean of the School of Educational Studies at UW Bothell, Smith was one of the people he asked to help start LEDE, and she began teaching in the program in 2010.
She received her doctorate in 2012. In recognition of her accomplishments and connections with UW Bothell, Smith was named the 2016 Distinguished Alumna of the Year.
In the Monroe School District, Smith said she and the LEDE alumni have made a measurable shift in inclusive practices in special education — her passion.
"Equity is at the center of everything we teach and the way we think," Smith said. "The LEDE folks immediately had an impact in Monroe as a result of their commitment and belief."