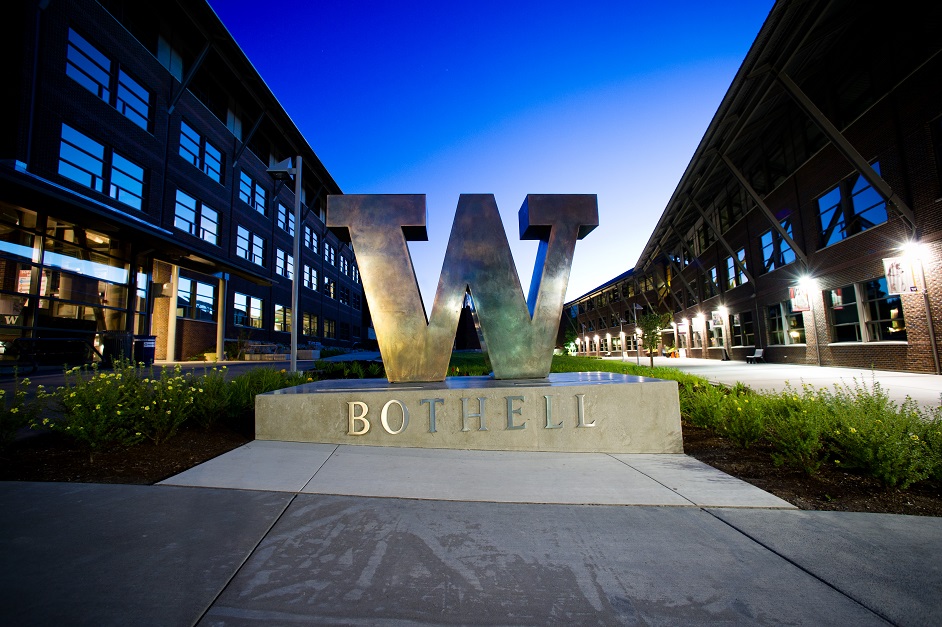 The University of Washington Bothell ranks high in another listing of colleges considered for their return on investment.
LendEDU, a student loan refinancing service based in New Jersey, ranked UW Bothell No. 49 out of 798 U.S. four-year colleges and universities that were analyzed for its fifth annual College Risk-Reward Indicator study.
Reward / Risk = CRRI
The ranking is a calculation of the ratio of early-career pay to student loan debt at graduation. Pay is defined as the median salary for a graduate with a bachelor's degree. Debt is the average student loan debt per student. Data for the report came from Peterson's Financial Aid Dataset and PayScale's College Salary Report.
The numbers that LendEDU calculated in its February report for UW Bothell are: average early career pay of $60,200 over average debt per graduate of $8,725 for a CRRI of 6.9.
The University of Washington Tacoma was No. 33 on LendEDU's ranking with a CRRI of 7.74. Princeton was No. 1 on the list with a CRRI of 47.44.
Why it matters
In the United States, recent graduates with student loans had an average debt of $28,565 when they crossed the stage to receive their diplomas, according to LendEDU. Carrying tens of thousands of dollars in debt makes it harder to achieve other life goals such as buying a house, getting married and having children.
UW Bothell has been consistently recognized for its return on investment. CNBC Make It ranked the University No. 2 on its 2019 list of the top 10 U.S. public colleges that pay off the most. Forbes ranked UW Bothell No. 22 on its 2019 list of Best Value Colleges.