03/05/2020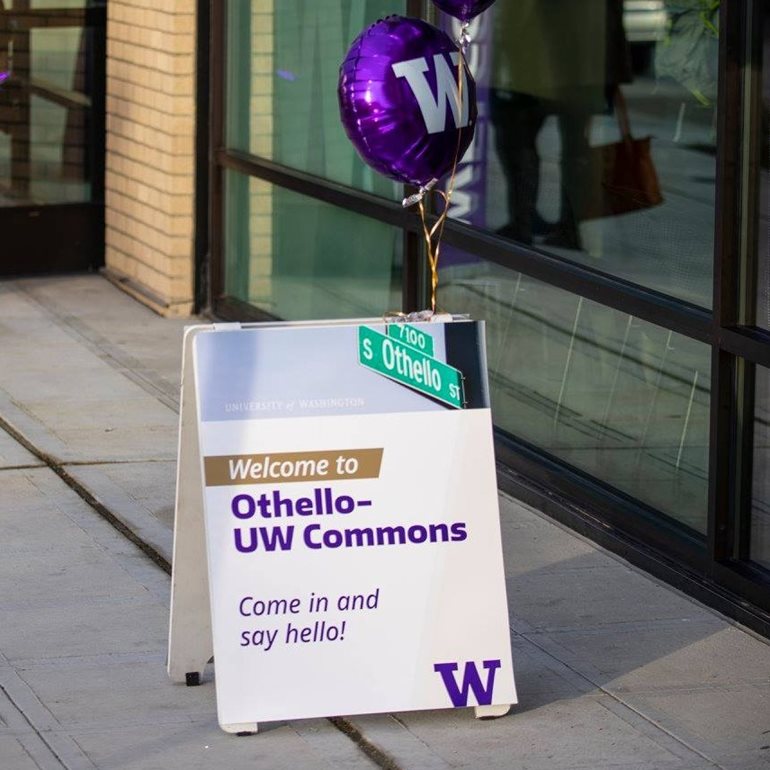 By Sean Park
Riham Mohammed had a choice to make after she graduated from high school in 2018. Should she attend the University of Washington Bothell despite the long commute from Renton, or should she attend a campus closer to home despite missing out on the opportunity to be a part of the Somali community at UW Bothell?
Fast forward a year later. She is enrolled at UW Bothell and says she values the smaller class sizes, direct contact with faculty and, especially, working one-to-one with tutors at the Quantitative Skills Center on campus.
Community over commute
As a sophomore majoring in Computer Science, Mohammed looks back at her college decision and is thankful she chose the community over the commute.
"I've built relationships with lifelong friends and found a support system I can always rely on," said Mohammed. "I'm also glad that I am learning in smaller-sized classrooms. I feel like I have less competition to utilize the resources on campus, including access to my professors."
The only concern she and her mother had was coming home from a late-night tutoring session.
"My mother is not a fan when I stay too long at the tutoring center because the commute back to Renton can sometimes mean I'll be home past 9 p.m.," said Mohammed. "But I had no other choice. I need tutoring and had to make sure I was fully grasping what I was learning."
To accommodate Mohammed — and the more than 500 other UW Bothell students who live south of downtown Seattle — the University expanded its QSC tutoring services in the Othello neighborhood in autumn 2019. As on campus, students can find help with quantitative subjects such as math, science, business and engineering at UW's new Othello Commons facility.
UW Bothell's Writing & Communication Center also offers support at Othello Commons at any stage of the writing or presentation process.
Improving access to tutors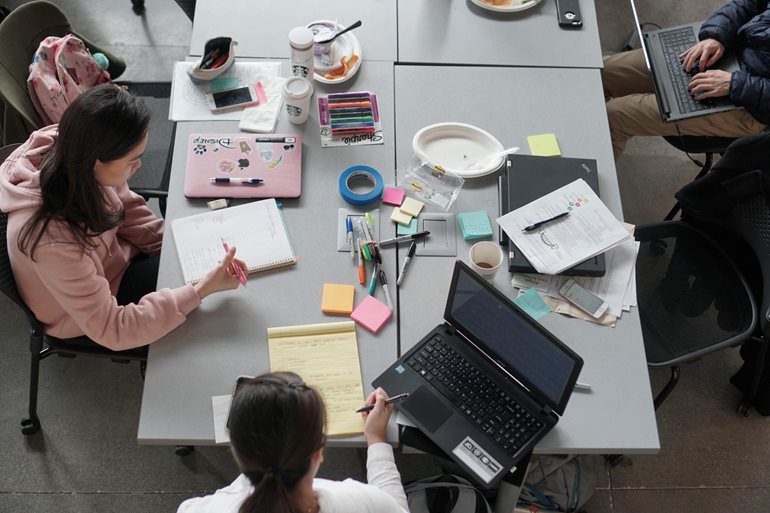 Othello Commons is a facility open to anyone from UW's three campuses. The venue is also available to the local community to support educational needs identified by people in South Seattle — from community health and youth development to lifelong learning and social policy.
Laura Hollingsworth, QSC manager and a former Seattle Public Schools educator in South Seattle, recognizes that students like Mohammed have a harder time fitting tutoring into their schedules because they have long commutes.
She and her colleagues want to make sure all students feel supported and are taking advantage of the resources provided by the University. "We are aware that it's inequitable for students who can't afford or don't want to move up north for whatever reason, and so it really was trying to embody the equity and diversity statement from Bothell," she said.
"My biggest goal is to try to make the tutoring centers inclusive and equitable spaces so anyone from UW Bothell feels comfortable walking in and feeling welcomed."
Othello Commons is located at the corner of S. Othello Street and Martin Luther King Jr. Way S. QSC tutoring is offered on Tuesdays and WaCC tutoring is offered on Wednesdays, both from 5 to 8 p.m.
Making student lives easier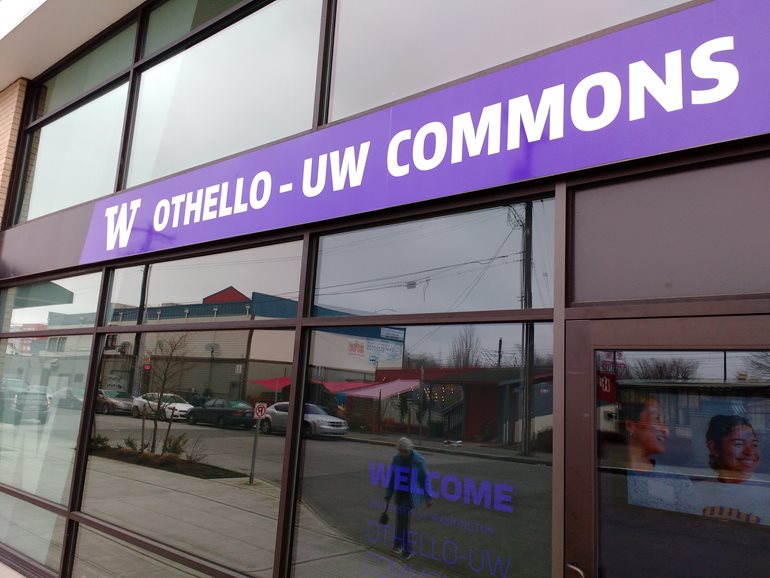 Mohammed is grateful for the expansion of tutoring services because it gives her the flexibility to leave campus earlier, be closer to home and still receive the same tutoring she would get on campus.
"Now that it's become easier to work with a tutor, there's less stress when I need to plan my week," she said. "I've been able to study the material earlier and have more time to engage in my community."
Kalen Mills, a QSC tutor at the Othello Commons, also has experience going to school in Bothell while working in Seattle. "It's exciting to watch people's reaction when they realize they don't have to come up to Bothell just to get support," said Mills. "A resource like this would've been very beneficial for my situation."
Hollingsworth is working to create more awareness among students about these services. She recently partnered with Anna Jensen, marketing manager for the Teaching & Learning Center, to develop an outreach strategy. It will include sending emails to students who live in the south end, putting posters up around campus and asking current tutors to spread the word.
"We are excited to see the growth of our expansion into Othello Commons, after hearing the positive response from our students," said Hollingsworth. "Moving forward, our goal is to offer both tutoring services on more days of the week so students have more opportunities to utilize the resource."