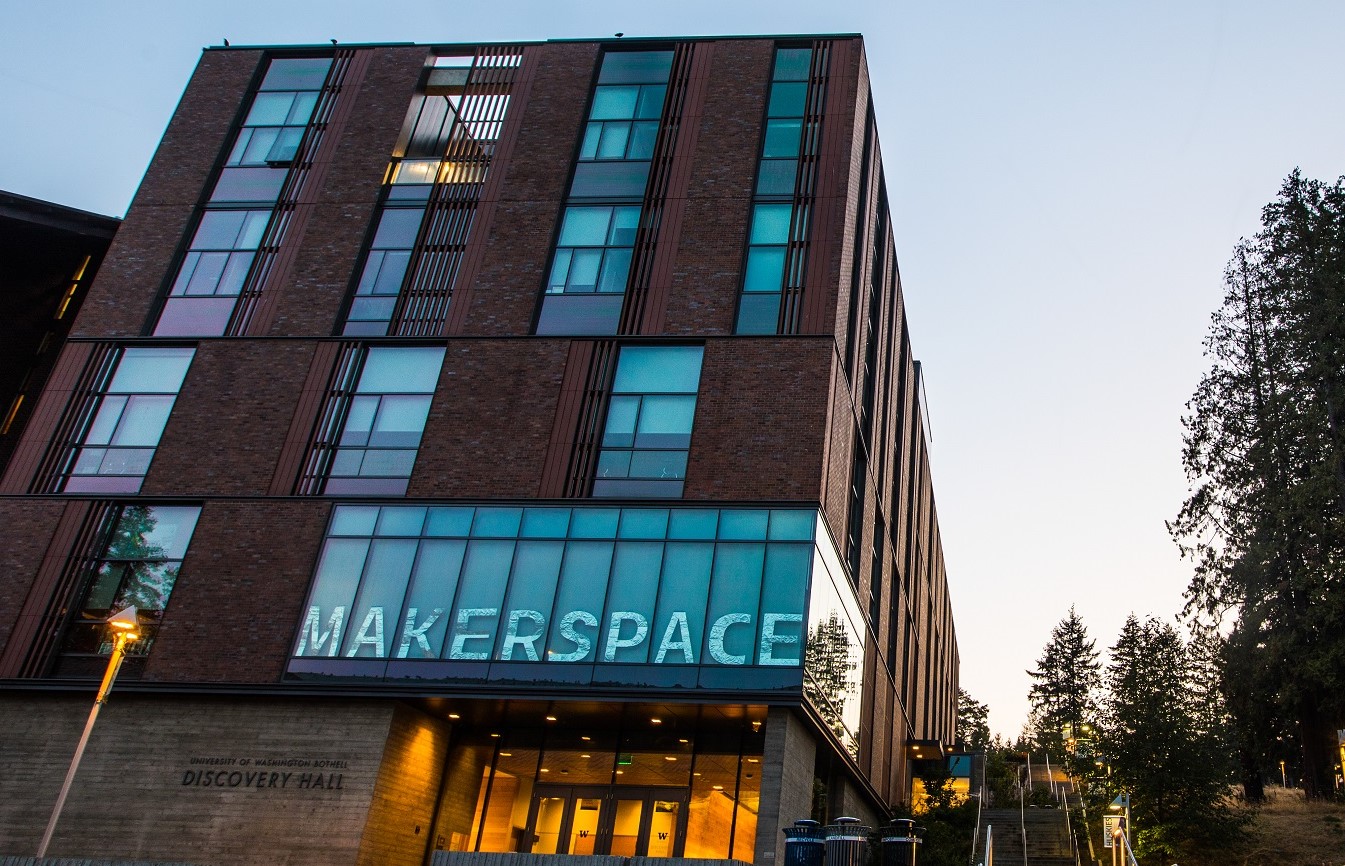 By Sean Park
Long after their retirements from the University of Washington, Kenyon Chan, chancellor emeritus of UW Bothell, and his wife, Shirley Hune, professor emeritus in the College of Education at UW's Seattle campus, continue to support the UW Bothell community.
In addition to creating and funding the Kenyon Chan and Shirley Hune Endowed Student Support Fund in 2016, the couple recently announced a new pledge — a $100,000 donation to provide the raw materials students need to use the Makerspace over the next 10 years.
Chan and Hune specifically chose to support the Makerspace, said Chan, because "it's a place where students can discover a passion and continue to explore it."
Passion becomes purpose
UW Bothell's Makerspace opened its doors in 2014 in the newly constructed Discovery Hall. Before Chan retired in 2013, he led the planning committee for the new building and said that integrating the Makerspace in their giving plans was a "big priority" for him and his wife.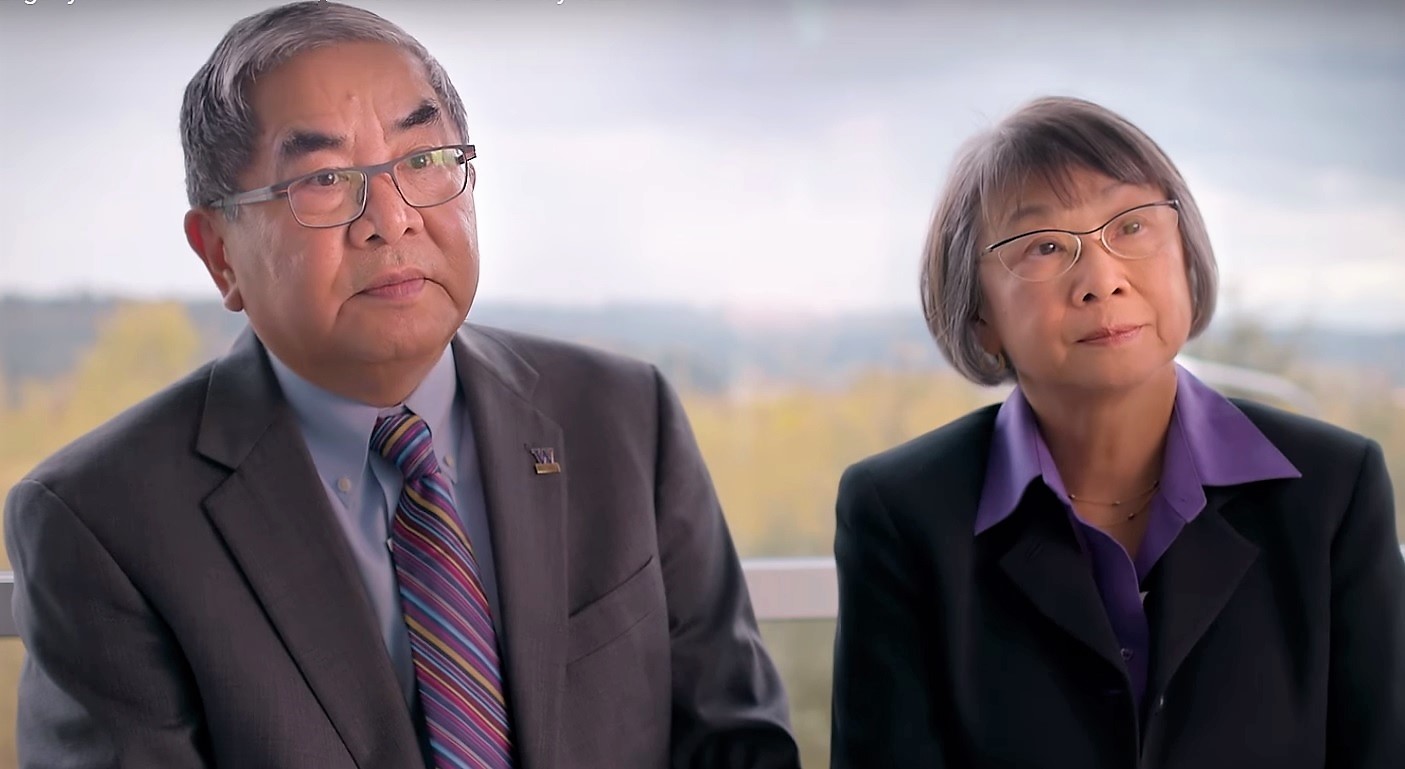 As they saw it, part of offering a first-class university education is "giving students access to opportunities where they can discover parts of themselves outside the classroom," said Chan.
"I think everyone who gets admitted to UW Bothell is talented," he said. "But the ones who find more success are the ones who show real grit toward whatever their interest may be — that's the type of opportunity I'm hoping this space will continue to provide."
Alex Young, a senior in the School of Business majoring in Management Information Systems, fell in love with the ability to craft ideas into physical objects when he was introduced to the Makerspace during his junior year. Shortly after his first project, he continued to explore his new interest by joining two clubs on campus: Kwad Dawgs, a club centered around drones, and Trickfire Robotics Club.
Young found himself spending so much time at the Makerspace that he went from being a volunteer staff member to a part-time employee at the start of his senior year.
"I've witnessed a lot of people come here without any prior knowledge about the technology, and they are always fascinated after we show them the possibilities." said Young.
"After they produce something," he said, "they always go, 'I made this' and that usually inspires them to do other projects, too."
Raw materials matter
The Makerspace is currently equipped with a variety of machines such as 3D printers, laser cutters, a drill press and other tools that are often not readily available. Students also have access to advanced software, such as openSCAN, which allows them to create or modify their own designs as their projects progress.
With Chan and Hune's donation to purchase raw materials each year, the Makerspace will be able to supply the demand of individual student projects as well as club-related activities.
One such activity Young and his Kwad Dawgs clubmates hosted in the Makerspace was a speed drone-building event. Participants took advantage of the free resources to build their first drones and take them out to fly.
The Makerspace is also popular with mechanical engineering students, especially when taking capstone courses. Some ME majors build their entire capstone projects in the creative space without having to spend any of their own money.
"Having the machines is important, but if the facility doesn't have materials to produce with, the hardware won't be of any use," said Rafael Silva, operations manager for the Makerspace. "What's great about the donation is that it gives us the freedom to be adventurous and try new things that can enhance the academic experience for students."
Supplies already purchased this academic year include 3D printing materials such as resin and different types of metal, wood and plastic.
Strength through diversity
In addition to being a place where you can design and and build actual things, the Makerspace is also meant to be a space where UW Bothell can build and foster a diverse community of students.
Silva purposely hires students from majors outside of STEM who will encourage their peers and friends to check out the space and be inspired to join the makers community on campus.
"It's important to us that students from all majors come and explore the tools available," said Silva. "Even if they don't end up using these skills directly for their careers, it's important to understand what technologies are already available and where they're advancing."
It seems to be working.
"As a business student," said Young, "I don't get over here much for my courses, but it's my interest outside of my major that keeps me coming back here. It doesn't matter which degree you come from; it only matters if you're curious enough to find out more."