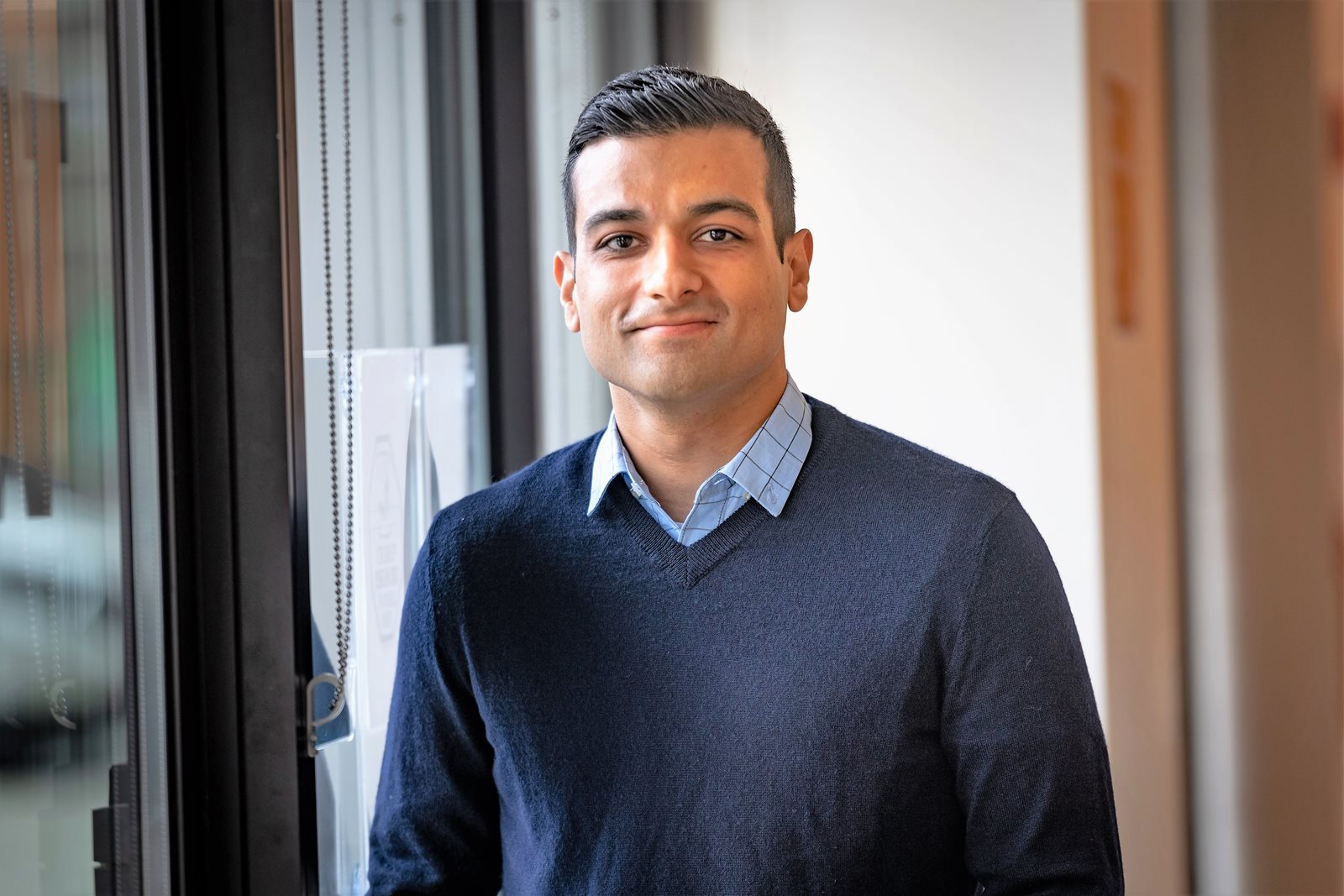 By Douglas Esser
Justin Gill, an award-winning nurse who completed a Doctor of Nursing Practice degree at Yale in May, had a number of places where he could consider teaching. He chose the University of Washington Bothell.
"It's part of my education. I really valued what I got out of UW Bothell when I was here," said Gill, who graduated in 2013 in the RN to BSN program. "I enjoy having the connection back."
Now a part-time lecturer in the School of Nursing & Health Studies, Gill teaches Health Policy and Organization of Healthcare.
Urgent care and advocacy work
Leading a class one day a week is only part of what Gill does in the field of nursing. Foremost, he works three 12-hour shifts a week as a licensed advanced registered nursing practitioner at urgent care clinics in Mill Creek and Monroe, Washington. He also holds leadership roles with national and state organizations to influence policy and advocate for nurses.
An urgent care ARNP sees patients who need immediate care but not an emergency room. Coughs, colds, urinary infections, skin infections and uncomplicated broken bones are typical ailments. An ARNP will diagnose patients, write prescriptions and work with physicians.
Gill worked at an urgent care clinic in Gig Harbor, Washington, in 2016-17 while he took the first two years of a hybrid DNP program at Yale. He was part of a cohort of 16 nurses from across the country in the program who took courses online and traveled to Connecticut one weekend a month.
For a project in his third and final year at Yale, Gill led a campaign for the Advanced Registered Nurse Practitioners United of Washington, the professional organization of nurse practitioners. It asked the Washington Legislature to require that insurance companies reimburse nurse practitioners who own their own practice at the same rate as physicians. Currently, insurance companies pay nurse practitioners 10% to 15% less, Gill said, while patient outcomes have been shown to be the same.
Gill proposed an advocacy strategy and set up an endorsement process for legislative candidates in the 2019 general election. The parity legislation was introduced and carried over to the 2020 session in Olympia.
That field work led to Gill receiving the American Association of Nurse Practitioners 2020 Advocate State Award for Excellence. It will be presented in June at a conference in New Orleans.
Gill also won a national award in 2014: the American Nurses Association Nurse Advocate Award.
Making nurses heard
Nursing is the largest health care profession in the United States yet not necessarily the most influential, Gill said.
"One of my passions is getting the broader nursing community to be more active," he said.
To that end, Gill is on the board of the American Nurses Association Political Action Committee, which raises congressional campaign funds. He's the chair of the Legislative / Health Policy Council for the Washington State Nurses Association, the main nursing profession organization in the state. He's also a member of the AUWS legislative council.
Of his three roles — academic, practitioner, policy leader — which one does he want to do in the future? "All three, because they all are important," Gill said.
All three are interwoven. His practice informs his leadership. His leadership informs his teaching.
"I see patients in my clinical job. I want to have that involvement at the front-line bedside level because it helps me understand what clinical problems are present," he said.
"By having that experience, I can make better decisions about policies that affect nurses," he continued. "You're not just seeing patients, you're being involved at a higher level. You're affecting outside forces that impact your patient care."
Belonging at Bothell
Practicing, advocating, teaching: It's more manageable than it sounds, said Gill.
"I enjoy what I'm doing. I'm able to still see patients. I'm able to be active politically. And then I can help mentor students in the program with this health policy class so they can feel empowered," Gill said.
"UW Bothell feels a little more like home," he added. "I feel very involved, supported and engaged with the faculty. I'm very proud to be a UW Bothell alum."