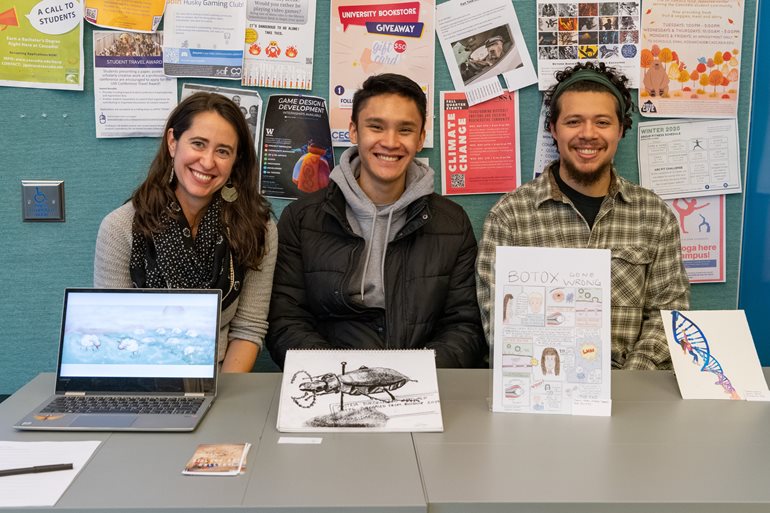 By Douglas Esser
Campus clubs are where college students can follow their hearts, pursue hobbies, complement their studies and try new things — without any grades.
"They're their own community where they're motivating each other," said Michele Price, faculty adviser for the Biology Club. "They get so much out of it."
There are about 50 active clubs at the University of Washington Bothell. Members hold meetings, lead programs and sponsor events. New clubs are constantly forming in response to fresh interests.
Backing them up are advisers such as Price, a lecturer in the School of STEM.
Supporting student ideas
Because of the nature of the school calendar, clubs tend to bloom like annual flowers. An initial burst of organizing and ideas is tempered by the time required for authorizations to spend student activity fees or to book event space.
As officers move on to other interests or graduate, clubs sometimes falter or even expire.
Given this natural cycle, club members often need guidance from someone who shares their vision, knows how the university operates and can encourage the next round of leaders. That's the perennial role of faculty and staff who volunteer to serve as advisers.
For most, it is a labor of love. The amount of time that advising requires can be significant, but advisers usually share an interest in the purpose of the club. In every case, they care about the students.
The faculty and staff who invest personal time and energy beyond the classroom or office hours make the students' ambitions achievable.
Cultivating new leaders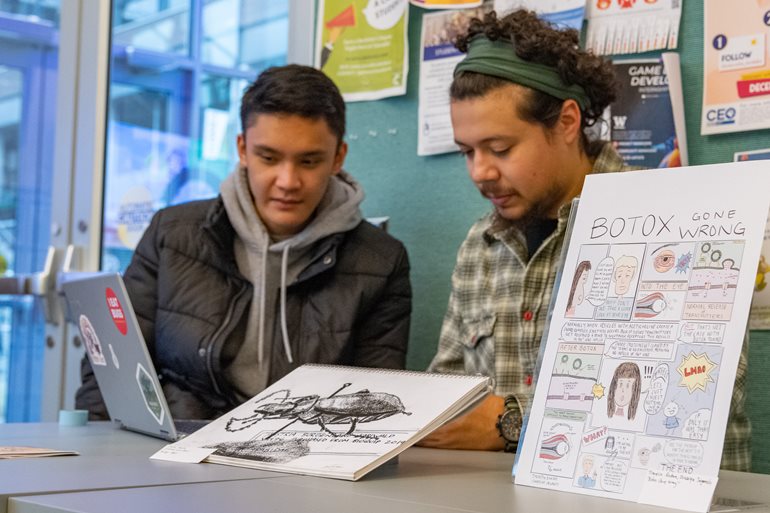 Price helped revive a faltering biology club because "I thought it was really important for our campus to have this community."
Camilo Acosta-Garcia, the club's event coordinator, had a simple description for Price's role: "our rock."
"She encourages us, but she lets us develop," said Acosta-Garcia, a Biology senior. "She lets us do our thing at every event but steers us in the right direction and gives us new ideas."
By organizing events, students recognize they can have an impact on others, said another adviser, Salwa Al-Noori. A biology lecturer in the School of STEM, she advises two clubs: the Student Association for Immigrants and Refugees and a club called Child Rights and You, which is part of a national nonprofit organization.
"It's a really great way for them to develop their own leadership and confidence, and to feel what they're doing is important and has a role in the community," Al-Noori said.
"I want to be involved to support their mission," she said. "You can see the passion in their eyes and excitement when they're trying to make things happen."
No training is required to be a club adviser, but UW Bothell's Office of Student Engagement & Activities offers orientations for faculty and staff. The next ones are Jan. 22 and 23 from 11 a.m. to noon in ARC 121.
Opening more doors
School of Business Dean Sandeep Krishnamurthy advises three clubs: the Blockchain Society, the Indian Student Association and a club called Rotaract, which is a Rotary Club International partner.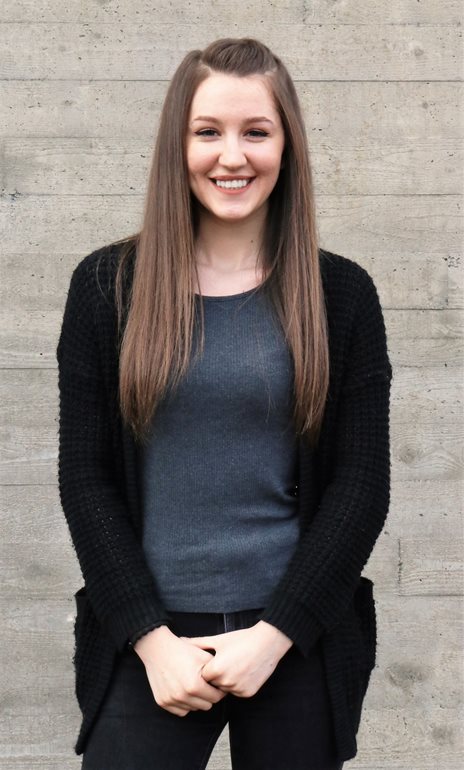 Blockchain cofounder Zack Nelson said Krishnamurthy quickly responds to questions and has connected the club to some of his business contacts. "He spends time and cares," said Nelson, a senior majoring in Global Studies and in Media & Communications Studies.
Business Associate Professor Surya Pathak and Assistant Professor Gülru Özkan advise the Supply Chain Management Club. They invite business leaders to campus to speak and network, said Emi Diko, a Business senior and marketing officer for the club.
"Sometimes, the faculty have more of an impact on students than they realize — just for being there for us," Diko said. "Their help is greatly appreciated."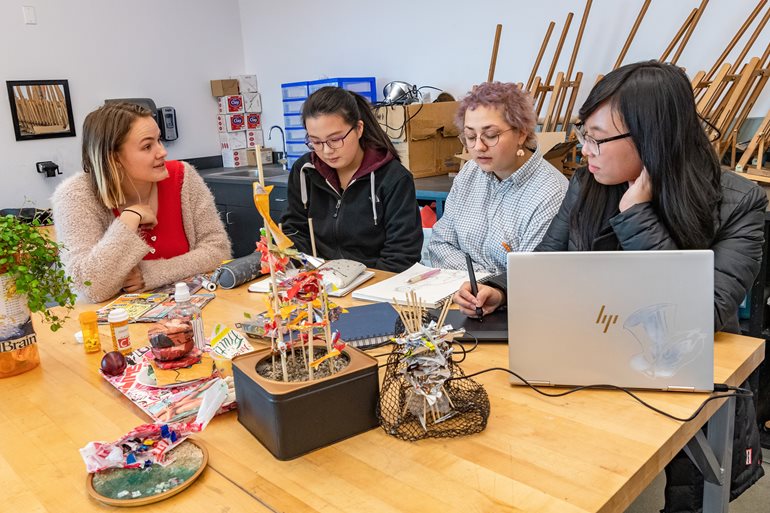 Gary Carpenter, an artist and lecturer in the School of Interdisciplinary Arts & Sciences, helped arrange for a new club, Palette Talk, to use the art studio in the Beardslee Building.
"I love that this club is student-driven," he said. "They're all very serious about the arts and incorporating art into their lives. They just wanted to broaden their circle and make this accessible to campus. It's really rewarding to see."
Staff member Jama'l Chukueke, director of Recreation & Wellness at UW Bothell, doesn't play much pool ("I'm terrible"), but he advises the Brilliant Billiards Club. One table in the Commons provides friendly competition and stress relief for hundreds of students. The club is responsible for its maintenance. "There are a lot of life elements that go into this pool table, this club," Chukueke said.
Making student connections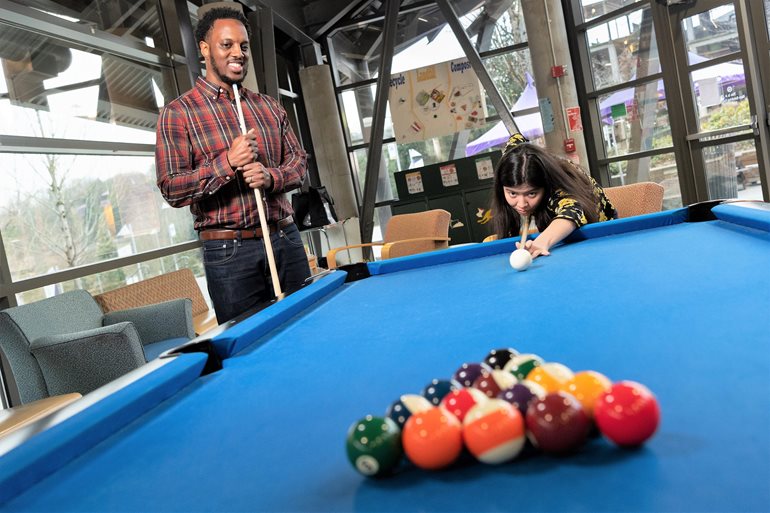 Clubs are one of the biggest opportunities for students to find others with similar aspirations on campus, said Carla Christensen, assistant director of the Office of Student Engagement & Activities.
SEA backs up the clubs and their advisers with a professional staff. While the advisers bring their passion and an ability to align a club in the big picture, SEA staff support logistics, promote best practices and ensure the proper use of student fees.
A Club Council of six student employees in SEA also helps with planning, marketing and training new officers. The council votes weekly on spending requests. This year, the council members had $100,000 from the Services & Activities Fee fund to allocate for various events, programs and promotional items.
Clubs welcome new members any time, but the best opportunity to see all the possibilities each year is at the annual Activities & Resources Fair, which typically occurs on the first day of autumn quarter.
As students cross the Plaza or walk the Promenade between classes, they can see clubs displaying information on tables, talk to members and join.
"The student life and vibrancy and the engagement opportunities we have on this campus wouldn't be what they are if not for the work of our clubs," Christensen said. "And all of our clubs are volunteer student work — purely a project of love."