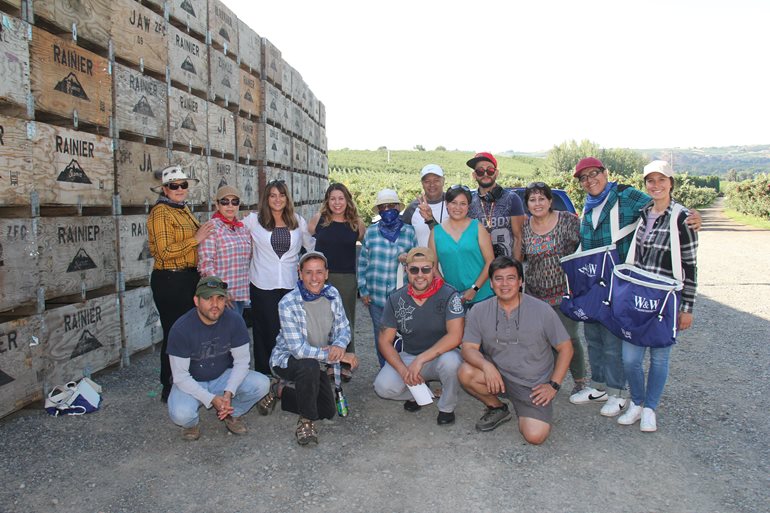 While the #MeToo movement has drawn attention to sexual harassment by media moguls, CEOs and politicians, two of University of Washington Bothell's faculty in the School of Nursing & Health Studies have co-led a grassroots effort in Washington state to address the issue in agriculture.
It's not only Hollywood actresses (or actors) who have faced pressure and retaliation but also women farmworkers working in fields, orchards and packing houses.
Jody Early, an associate professor, and Victoria Breckwich Vásquez, an affiliate assistant professor, both helped develop ¡Basta! Preventing Sexual Harassment in Agriculture.
¡Basta! — which means "enough" in Spanish — is a prevention-focused toolkit that is tailored for worksite intervention. Developed in partnership with women farmworkers and other agricultural stakeholders, it is based on the farmworkers' personal experiences.
Community effort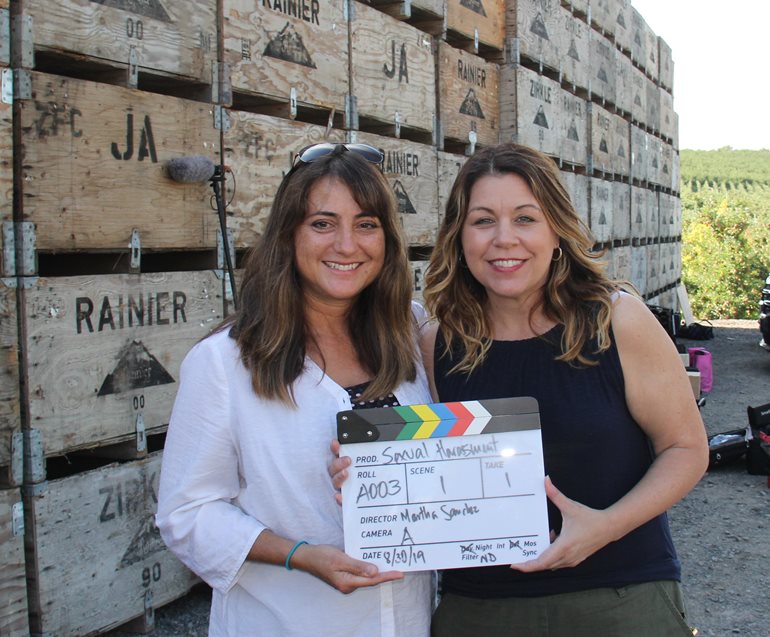 ¡Basta! is the result of nearly six years of work that included growers, legal experts, lawmakers, civil rights advocates and more than 70 farmworkers in Washington.
Early and Breckwich Vásquez, who have experience in community health interventions, developed the training program through the Pacific Northwest Agricultural Safety and Health Center (PNASH), which is affiliated with the UW School of Public Health.
A number of UW students worked on the project. UW Bothell's Mayra Rivera (Health Studies '19), who grew up working in the fields, facilitated interviews with growers and helped create a social media marketing campaign. Other UW students include Teresa Mata (Public Health '19) and three Master of Public Health students or alumni: Dennise Drury ('21), Rocio Castillo-Foell ('19) and Nicole Davis Weaver ('17).
¡Basta! provides a multi-level approach to prevention aimed at three audiences: farmworkers, supervisors and growers. Topics include respect, reporting processes, bystander approaches and creating a worksite policy compliant with Equal Employment Opportunity Commission guidelines.
"It is the first Spanish/English video and worksite training in the United States designed specifically for the agriculture sector," Early said.
Early and Breckwich Vásquez were executive producers of the video. It was shot in August by Latino Northwest Communications at Zirkle Fruit Company in the Yakima Valley, a partner in the project. Some of the farmworkers who helped to co-write the script appear in the video.
The campaign launches with a reception Nov. 21 at Radio KDNA in Granger, Washington. The video, guide, posters, wallet cards and other resources are available to the public at minimum cost through the PNASH Center.
Farmworker rights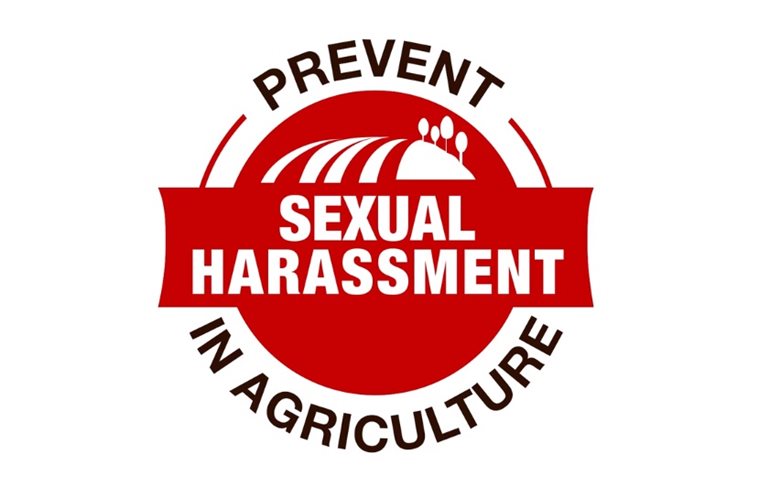 Women make up as much as one-third of Washington's farm workforce, and it's estimated that more than three-quarters of them have experienced sexual harassment on the job. The scope of the problem is hard to quantify, however, given that so many incidents go unreported.
"We were first told about the extent of the problem in agriculture by workers themselves," said Breckwich Vásquez, the former director of community engagement and education at PNASH and a co-founder of the Coalition to Eliminate Farmworker Sexual Harassment.
When supervisors make unwelcome sexual comments or direct other conduct of a sexual nature at an employee, many women don't know they have rights to be protected. If they complain, however, they may be threatened with retaliation or fired, especially if they're undocumented immigrants.
"While education alone will not stop sexual harassment and other forms of sexual violence," Early added, "creating a safer workplace and a climate of respect is an important starting point for systems-level change."
Grower responsibility
Last year, the owner of an onion packing business in Quincy paid $525,000 to settle one such civil rights lawsuit. The state attorney general's office filed the suit on behalf of 10 women who worked in the onion sorting area. They had been touched and groped by a foreman, and one of the women who complained had been forced to leave her job.
"We are convinced that this should be seen as a worksite safety issue by the industry," Breckwich Vásquez said. "Unless we are able to have some impact on improving the safety and security of workers from sexual harassment, any occupational health outreach and programs would be largely ineffective."
Many growers recognize the need to address the problem for both reasons of justice and economics.
"There is already a large demand for the kind of training ¡Basta! provides," said Mike Gempler, executive director of the Washington Growers League.
Cultural shift
Creating a systems-level change does not happen overnight.
"Education about sexual harassment is an important starting point, but an ongoing and comprehensive effort is necessary to address the individual, organizational and cultural factors that create the problem," Early said.
The Washington Coalition to Eliminate Farmworker Sexual Harassment is working for a change in state policy to make prevention training a requirement. Beyond training, Early and Breckwich Vásquez hope ¡Basta! becomes part of a movement.
"This work is about changing the culture of agriculture to one that supports the human rights and dignity of all people," said Early.
More than 50 donors, including the School of Nursing & Health Studies, PNASH, the UW Royalty Research Fund, Equitable Food Initiative and the Washington Growers League provided funding for ¡Basta!