Shawnna Cabanday was a Running Start student from the Ocean Research College Academy at Everett Community College. So, when she was accepted into the Electrical Engineering major at the University of Washington Bothell, she was confident in her math and science abilities.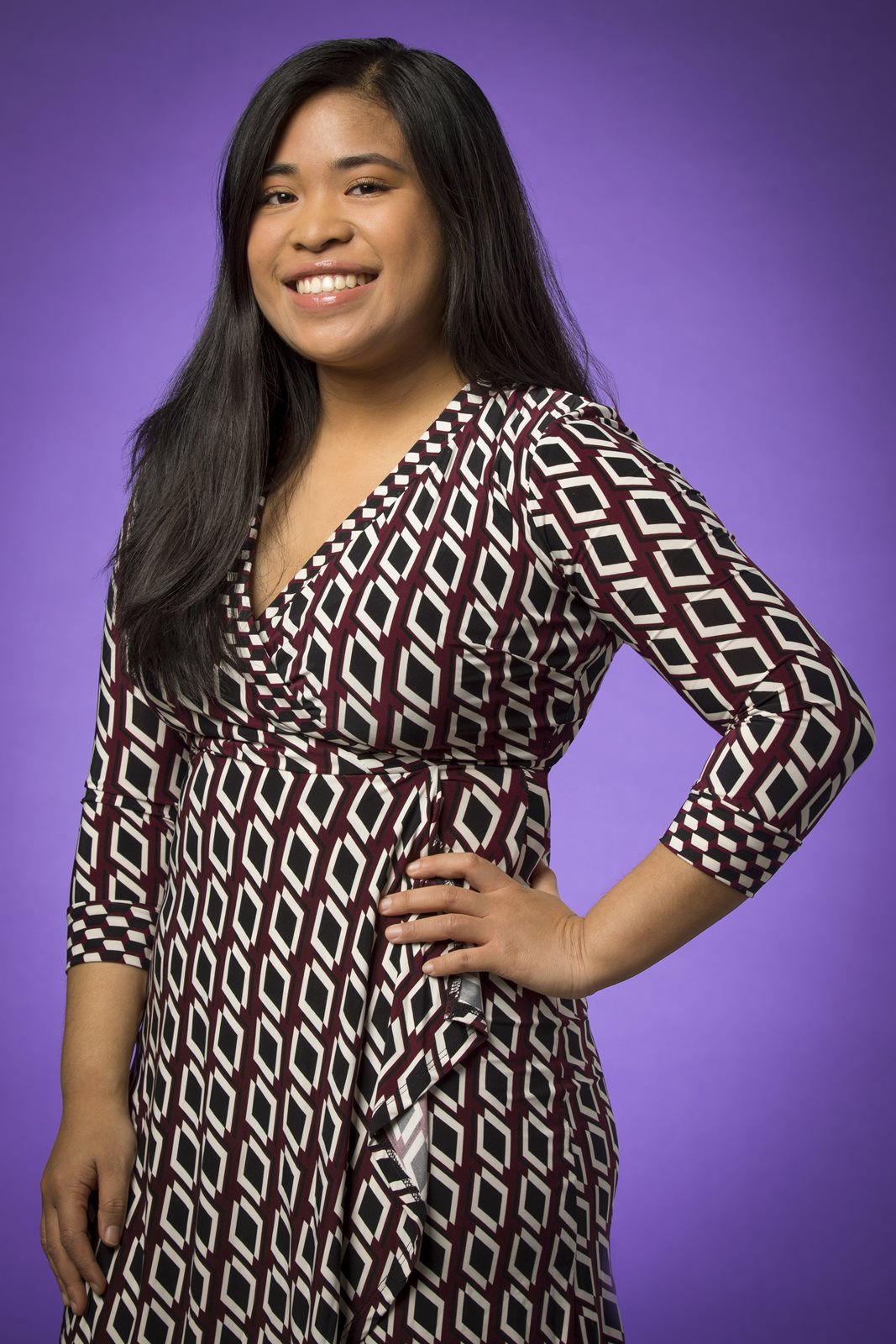 That confidence was shaken when she was identified as the only woman in an engineering class as student names were read aloud.
"I felt the pressure of my classmates staring at me," Cabanday wrote about the experience, which had a lasting effect. "Conversations between my male peers came to a nervous stop upon my presence. Silence and brief unwelcome glances followed me to my chair."
Overcoming isolation
Her confidence as one of the few females and a Filipina in Electrical Engineering at the university was restored by another faculty member, Rania Hussein, a lecturer now at the UW's Department of Electrical & Computer Engineering in Seattle.
"Instead of pointing me out as an outlier, she recognized in my work a unique talent and pushed me to take fearless ownership of my differences," Cabanday wrote. "Over time, her mentorship helped me understand my lack of self-esteem."
Instead of isolating herself in fear of limitations, Cabanday actively participated in class and developed meaningful relationships with professors and classmates. She created presentations and video tutorials to help other students. For making the most of her UW experience, Cabanday is recognized as one of the Husky 100.
With the help of Hussein who had a connection with a senior engineering manager at Intel, Cabanday landed an interview and was offered a job with the semiconductor manufacturer. After graduating in June, she starts at Intel in July as a field applications engineer for programmable circuits.
Gaining experiences
Cabanday already had some experience coding devices. During a study abroad program at the Tokyo Institute of Technology she took part in research on wearable sensors. They operate without wires or batteries, drawing power from a radio frequency broadcast signal. A person could use the device to control lighting with a simple motion. For example, a person in a hospital bed could use it to turn off the lights with a flick of the wrist.
Cabanday later worked as a UW Bothell study abroad ambassador and served as the public relations officer for the student chapter of the Institute of Electrical and Electronics Engineers.
After gaining professional work experience, Cabanday would like to return to college for a graduate degree. She also hopes to mentor younger girls and inspire them with a sense of resilience and self-confidence to become the next generation of women engineers.
Her message: "Don't dread who you are but live in celebration of who you can become."