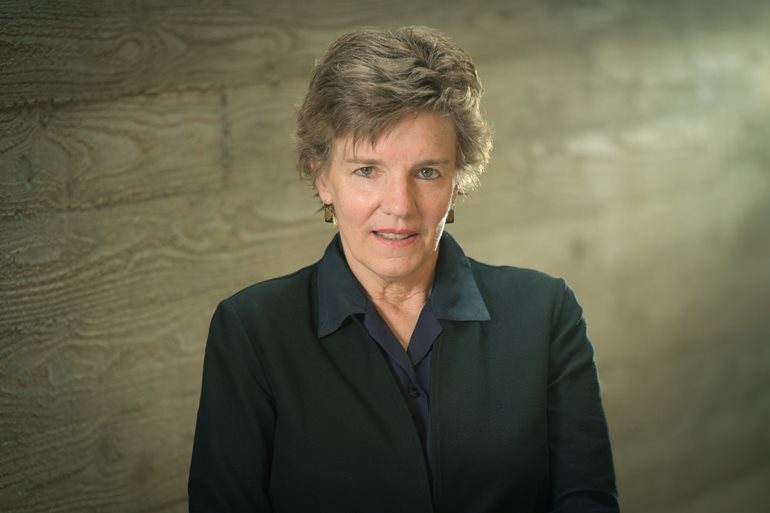 A tabloid headline for Jeanne Heuving's upcoming talk in Seattle might announce "UW Professor Goes On about Love and Sex," she conceded with a laugh. But, she said, a New York Times headline closer to the truth might read, "What's Wrong with Traditional Love Poetry and How Can We Write Love Now?"
A poet, professor and founding faculty member at University of Washington Bothell, Heuving will share how her creative writing and scholarship inform each other in a Campus Research Connections event on March 6. These events provide an opportunity for the community to hear from and talk with UW Bothell faculty who are making advances in research, scholarship and creative practice.
For Heuving, it's a chance to share a lifelong attraction to experimental writing as regards cultural change. Her talk will be held at Hugo House, an independent community space for writers in Seattle.
Scholar and writer
Heuving said the talk will include ideas from her 2016 book, "The Transmutation of Love and Avant-Garde Poetics," and her next book, "Mood Indigo," scheduled for publication in the fall. "Transmutation" might be described as an analysis of the tradition of love poetry going back to Greek and Roman times. "Mood Indigo," referencing the Duke Ellington jazz classic, uses the imaginative associations of poetry to engage a cluster of subjects, including the history of indigo dye and its cultivation by skilled African-American slaves on southern plantations.
"I've been very influenced by two things in my existence as a scholar and creative writer. One is the critique of gender, race and class in the culture. The other is several decades of being involved in experimental literary scenes," Heuving said. "I'm going to talk about how both the politics of feminist critiques and the formal issues of experimental writing have been crucial to my life as a scholar and as a writer."
Teacher and founder
In addition to being a founding faculty member in 1990, Heuving was instrumental in the creation of the School of Interdisciplinary Arts & Sciences in 2012, the same year she founded UW Bothell's Master of Fine Arts (MFA) in Creative Writing & Poetics.
"That degree has tentacles in multiple disciplines and is engaged with large, cultural and social issues. But in the end, we're very focused on how creative texts are written," said Heuving who directed the program for six years. Ted Hiebert, associate professor in IAS, now serves as director.
Heuving was recognized in 2017 with UW Bothell's Distinguished Research, Scholarship and Creative Activity Award. This award is in recognition of scholarly or creative achievement that exemplifies the standards of excellence that are required by the research intensive education environment of UW Bothell.