By Zachary Nelson
Knock! Knock! Who's there? It's Nora Abdi, UW Bothell student and social justice activist. Abdi, a junior majoring in Law, Economics & Public Policy, spent her summer knocking on doors and engaging with community members as an intern at the Washington Bus.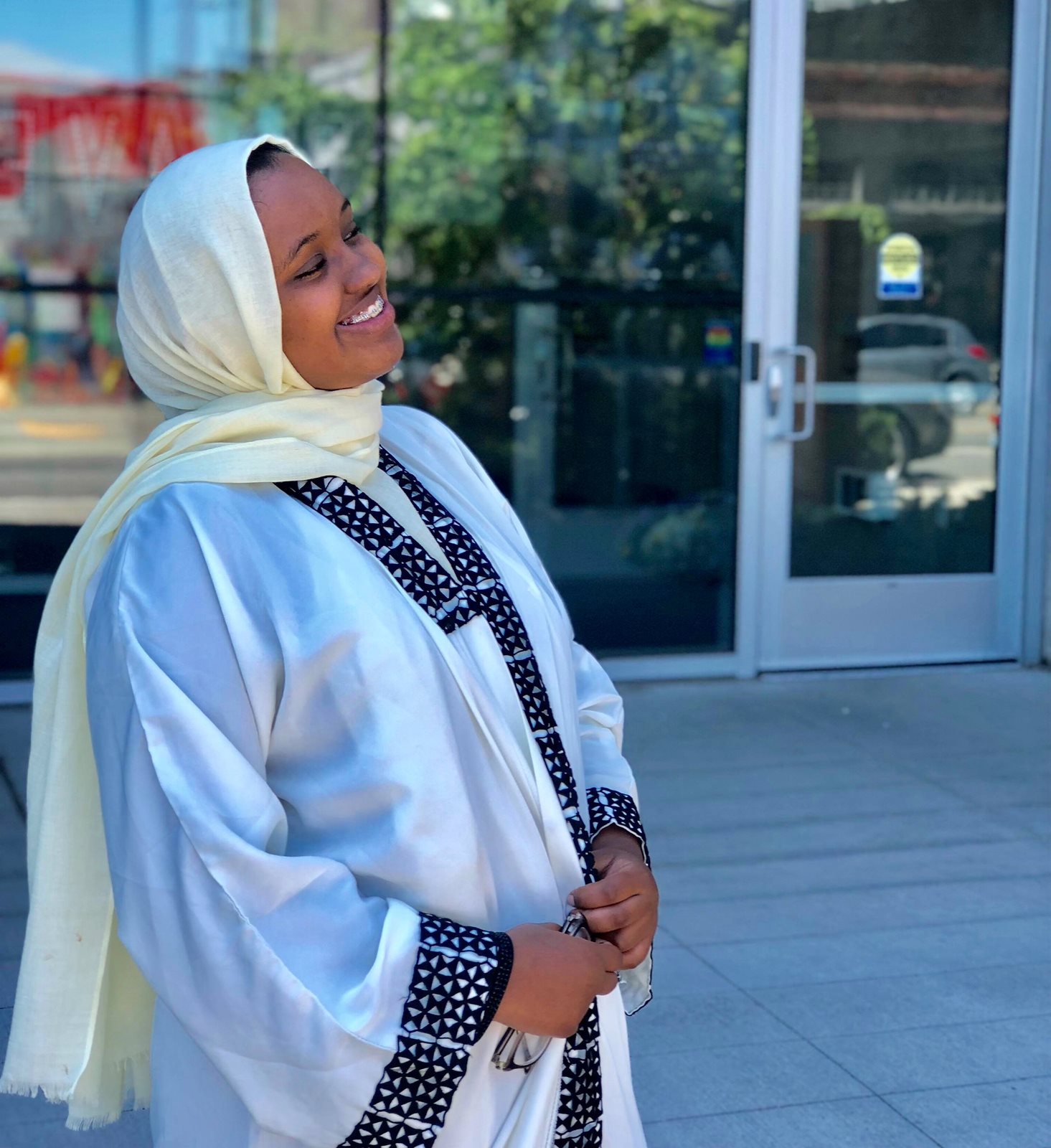 The Washington Bus is a progressive political group focused on building a community that increases political access for and participation by young people across Washington state. The organization was looking for interns to promote the idea of free college tuition.
More than 100 people applied for the position, and Abdi was told she was chosen because of her commitment to equality, her strong leadership skills and her educational background as an organizer. She also credits her success at her internship to classes she's had at UW Bothell.
Abdi met and spoke with hundreds of voters through the internship. In addition to canvassing door-to-door and on the street, she registered new voters and participated in protests. "Being an organizer showed me that the power of people working together can create radical change," said Abdi.
During her journey across the state, Abdi also had the opportunity to meet political leaders such as Seattle City Councilmember Teresa Mosqueda.
"It was empowering to engage with politicians on a one-to-one level," Abdi said. "It was encouraging to see how much they cared about our group's endorsement. I learned that my voice matters and that politicians care about the reputation they have working with activist groups."
Another highlight was witnessing how fast activist groups in Washington came together to protest a new Seattle youth jail. "In three days of preparation, we brought together students, organizers, activists and social groups," she said. "It was an amazing show of solidarity."
She plans to continue work organizing people around issues of social justice.
"In the world we live in today, it's up to students like us to make a difference," Abdi said. "Organizing ourselves to band together helps us stay strong in the wake of adversity. Every little bit helps."