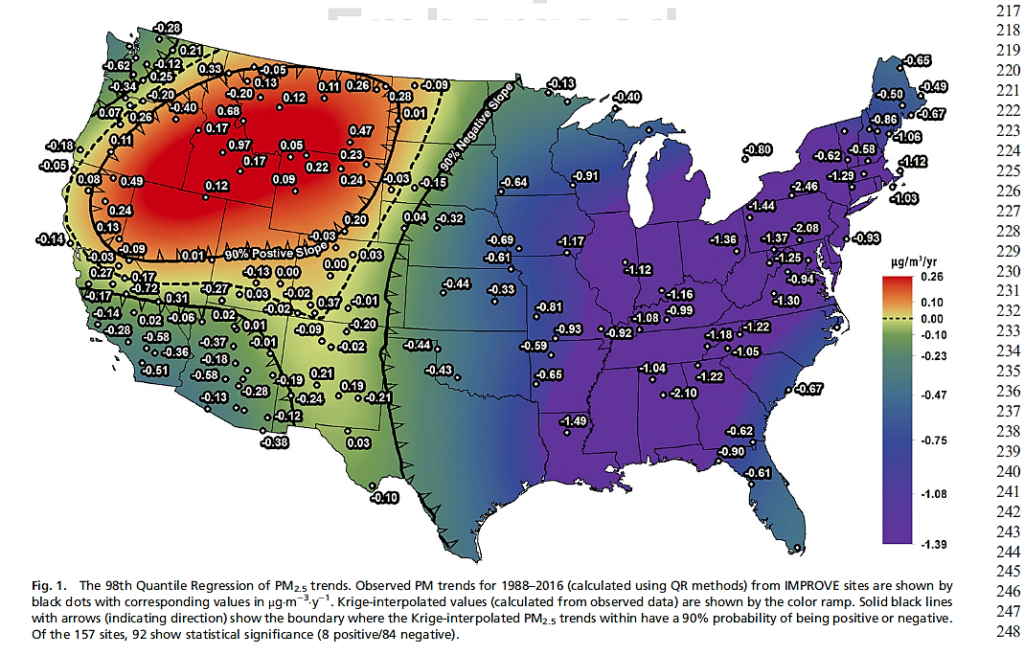 News Release
July 18, 2018
Contact: Maria Lamarca Anderson 206-960-3851 mobile, 425-352-5461 desk, mariala@uw.edu
Wildfires increasing air pollution in Northwest
BOTHELL, Washington — A growing number of wildfires has increased particulate air pollution over the last several decades in the Northwest, researchers at the University of Washington Bothell report.
The increase is in contrast to the downward trend seen in the rest of the country, which has gotten consistently cleaner due to regulations under the U.S. Clean Air Act.
The findings are reported in the paper "US particulate matter air quality improves except in wildfire-prone areas." It was published Monday in the journal Proceedings of the National Academy of Sciences of the United States of America. The authors are Crystal McClure, a University of Washington doctoral student in Atmospheric Science, and Dan Jaffe, University of Washington Bothell professor in Environmental Chemistry.
An increase in fires and smoke in the Northwest has been predicted in the future due to climate change. But the McClure and Jaffe study demonstrates that these effects are here today. "This is another nail in the coffin that climate change is real and is happening now," Jaffe said. "In the future, we will be dealing with more and more smoke in the western United States as a result of climate change."
Northwest wildfires have been on the rise since the mid-1980s and are a major source of PM2.5, which poses a significant health hazard. On many days these fires generate air pollution levels that are unhealthy and well above the Environmental Protection Agency (EPA) daily standard for PM2.5. This fine particulate matter, with particle diameters less than 2.5 microns, is hard to detect. A micron is one-millionth of a meter. A human hair is 50-75 microns in diameter.
The analysis focused on the 98th percentile of days, which equates to the seven highest days each year. The researchers found that these seven highest days are getting worse.
The researchers analyzed data from a national network known as IMPROVE, the Interagency Monitoring of Protected Visual Environments. This network has tracked particulate concentrations for more than 30 years at over 160 sites around the country.
Funding for the research was provided by the National Science Foundation Grant 1447832 and National Oceanic and Atmospheric Administration Grant NA170OAR431001.
About UW Bothell
UW Bothell provides access to an exceptional University of Washington education to students in a campus environment that fosters student achievement. Offering more than 55 undergraduate and graduate degrees, options, certificates and concentrations, UW Bothell builds regional partnerships, inspires change, creates knowledge, shares discoveries and prepares students for leadership in the state of Washington and beyond.
# # #