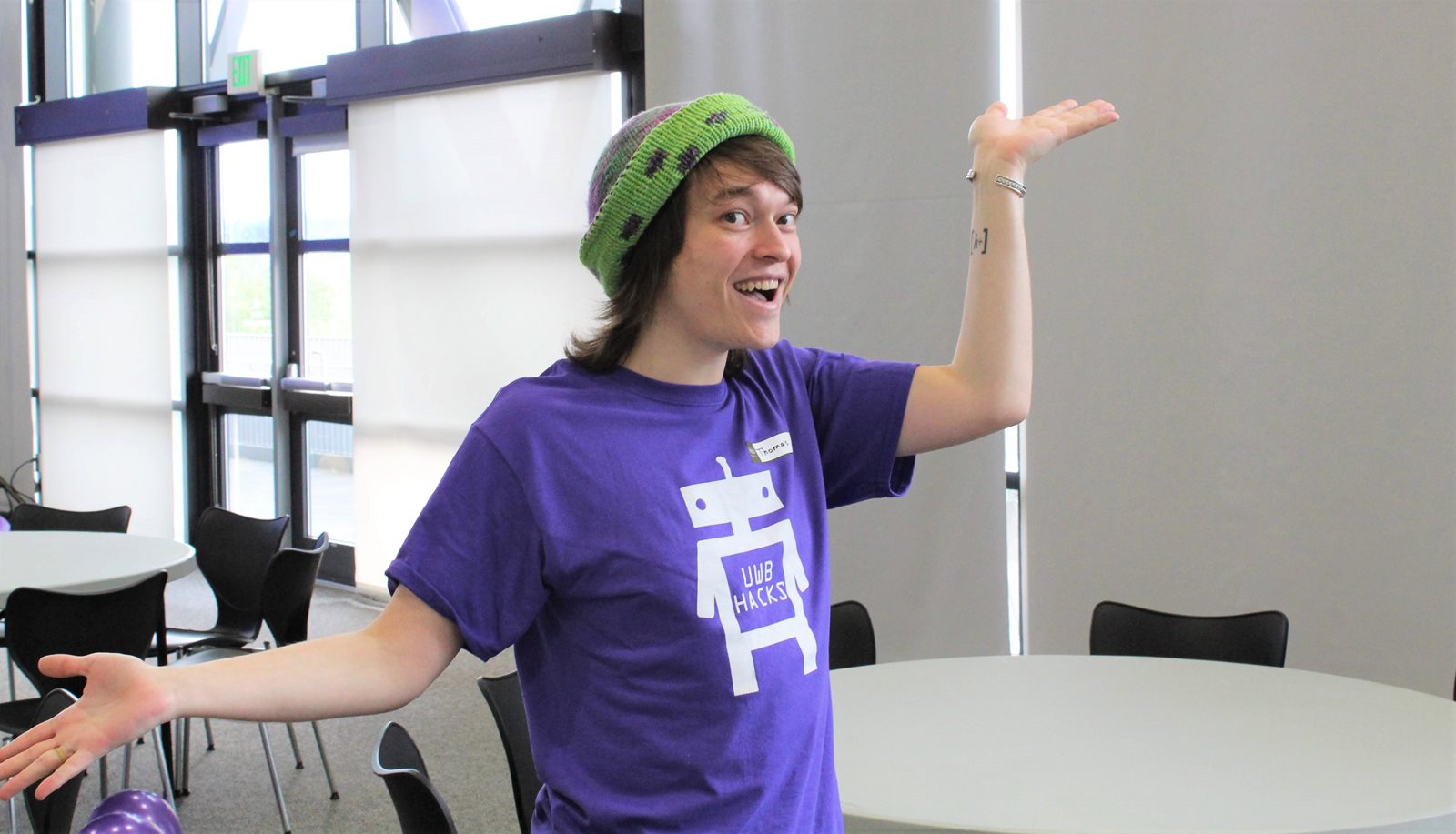 By Zachary Nelson
On May 25, 2018, more than 100 students participated in a 13-hour hackathon at the University of Washington Bothell. The event was hosted by the UW Bothell student chapter of the Association for Computing Machinery (ACM).
The term "hackathon" is a misnomer since students didn't actually break into any networks. Hackathons are creative events where people come together and build new things. For the ACM hackathon, participants programmed in teams to create new bots.
Bots are applications that interact with humans to perform an automated task, such as setting an alarm, announcing the weather or playing a song. Popular bots are Amazon's Alexa, Apple's Siri and Microsoft's Cortana. But bots don't always talk. Many pizza companies, for example, have bots people can use to text their orders.
Recognizing that most students had no experience creating bots, the ACM club set out to make the event as accessible as possible. "The event was for everyone, not just computer science majors. We had mentors and workshops to teach people the basics, so that everyone could compete," said Thomas Kercheval, a club vice president majoring in Computer Science and Software Engineering (CSSE).
With advances in technology, it has become relatively easy for people to build their own bot with minimal training. The club's plan was simple: put students together in teams and see what kinds of bots they would invent. At the end of the day, the teams presented their completed bots. One team unveiled a social media integration bot that allows users to simultaneously message on Facebook, Twitter and Discord. Students also created a Tamagotchi bot that emulates a cute pet to care for.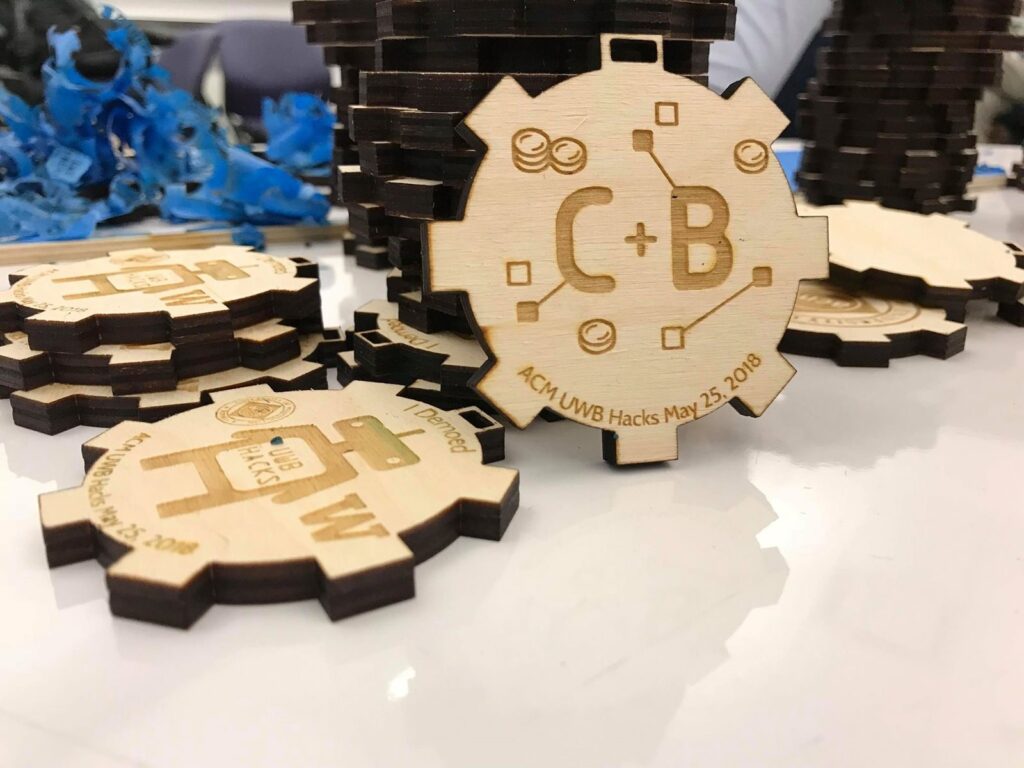 "We wanted to foster an innovative atmosphere so that students could create amazing projects they are passionate about," said Hanan Ibrahim, the club's president and a CSSE junior. The club fueled the developers with snacks and upbeat tunes while they worked.
"One of our goals is to create a sense of community at UW Bothell through this club. We want to bring people together so they can make friends," said Michael Vaschillo, who is also majoring in CSSE. "This sense of community is partly why we decided to open this event and partner with other clubs."'
Workshops that focused on developing tech and coding basics were led by three other student clubs: Cryptocurrency & Blockchain, the Internet of Things and the Gray Hats. "We wanted this to be an educational and productive event. The workshops allowed the participants to take a break from building and learn about something new," said Ibrahim.
ACM hopes that this hackathon will be just the first in a succession of annual hackathons. Follow ACM on Facebook and Discord.