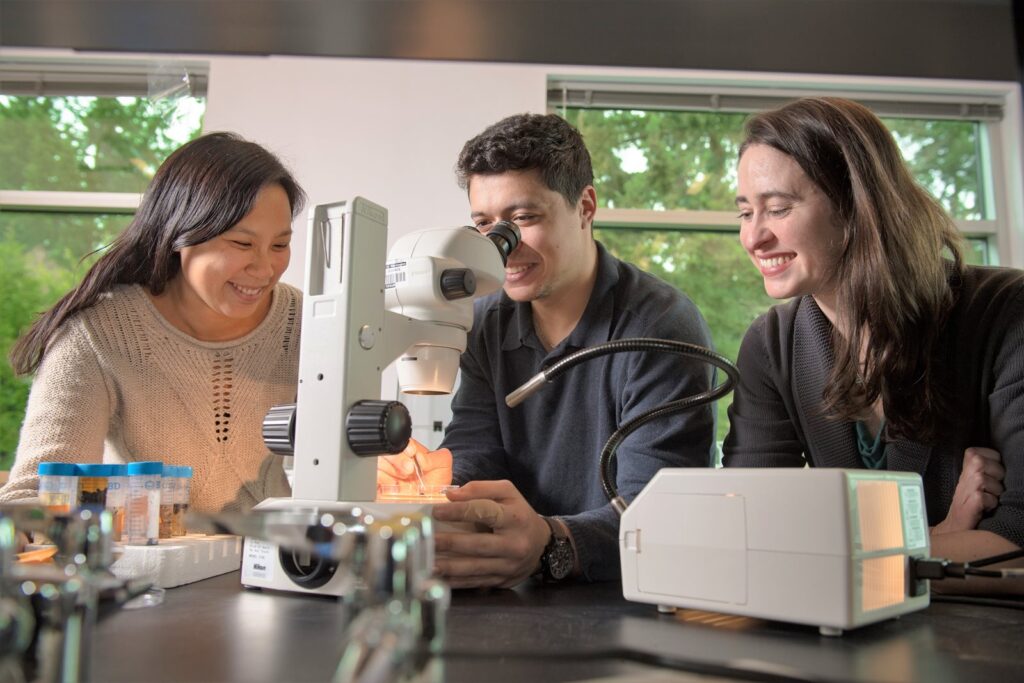 By Douglas Esser
When Camilo Acosta-Garcia is down in the dirt collecting specimens from traps and comes up with a spider he's been studying, it's really exciting.
"You see pictures of them in books. Seeing them in person is like meeting a celebrity," said Acosta-Garcia, a third-year University of Washington Bothell biology major and a recent recipient of a Mary Gates scholarship.
"The minute Camilo started collecting insects, it was like watching a kid in a candy shop. I have never seen someone so excited about natural history," said Cynthia Chang, one of his mentors who led him on field research at Mount St. Helens. Chang is a plant ecologist and an assistant professor in the School of Science, Technology, Engineering & Mathematics since 2014.
Acosta-Garcia is just as excited to examine beetles collected in the campus wetlands for research with his other mentor, Michele Price, an entomologist and lecturer in the School of STEM.
"It's a whole new world under the microscope. His enthusiasm in that is pretty cool to see," Price said.
Acosta-Garcia has long been interested in spiders as a hobby and recently downsized his collection of tarantulas to only 24 of the big, hairy arachnids. When he entered UW Bothell, he wanted to start research as soon as possible and jumped at the chance to work with an entomologist. He contacted Price as soon as she came to the University in 2016 "before I even had keys to my office," Price said.
Price set him to work in the wetlands. Acosta-Garcia focused on beetles. "They're an important part of the lower levels of the ecosystem, because they break down matter and prey on pests." He found that the most abundant species are non-native beetles of European origin.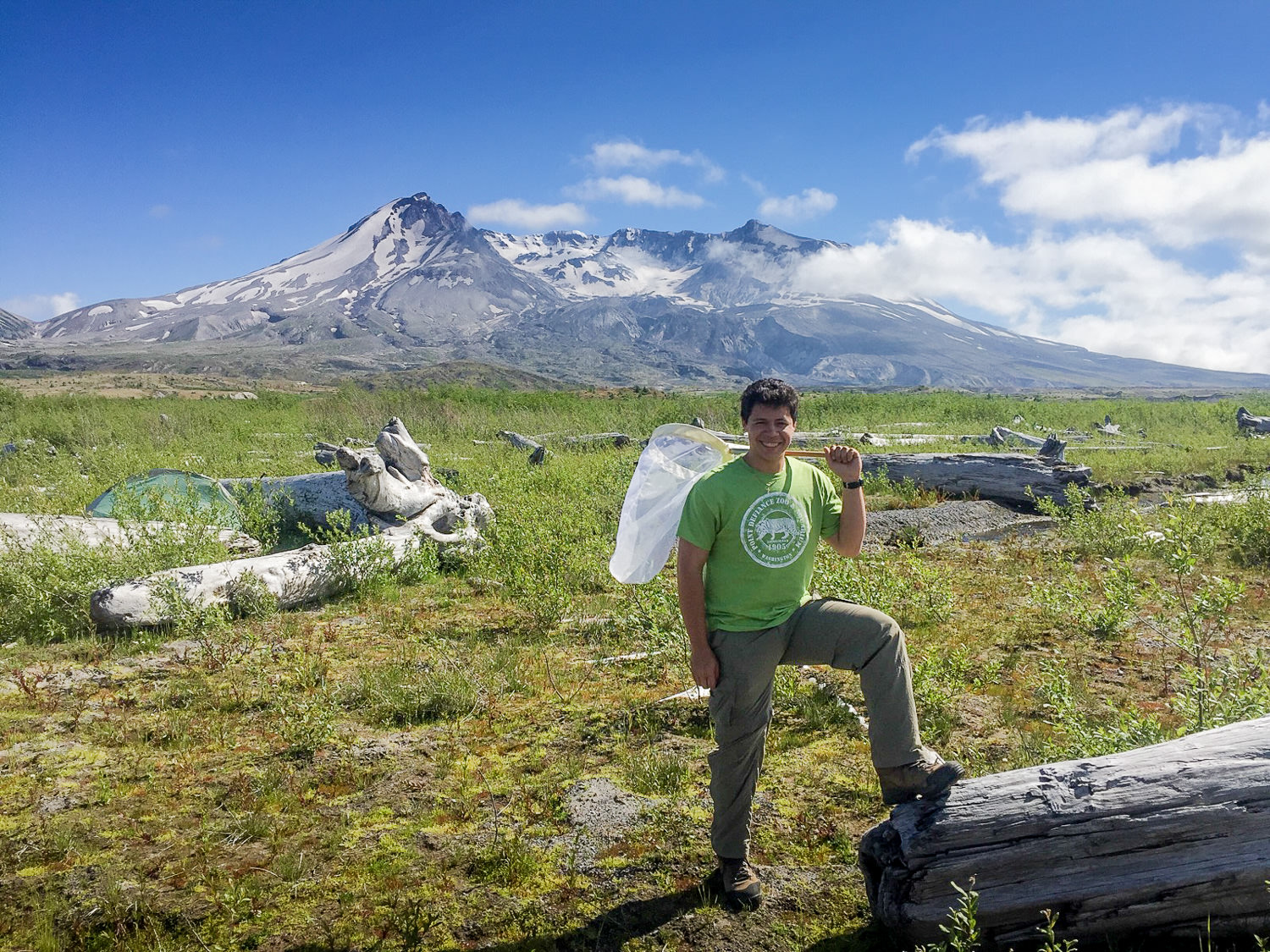 In a sense, the wetlands, which were created on restored farmland, are similar to the blast zone of Mount St. Helens that was scoured by the 1980 eruption. In both places, populations of spiders and insects that were wiped out are coming back, Price said. Surveying the species creates a record that can answer questions about whether populations are changing over time, perhaps in response to the climate.
"I feel really lucky to be as involved as I am with two advisers and the amazing opportunity the Mary Gates Endowment is giving me with this scholarship," said Acosta-Garcia. "The thing that's cool to me is they found my research compelling enough to reward me with this money. So that gives me hope I'll be able to do the same in the future with larger sums of money, bigger projects."
Acosta-Garcia is already thinking of graduate school, thanks in part to the scholarship.
"It gave me a confidence boost in pursuing science as a career," he said. "We need more people in the spider community right now."
Last spring UW Bothell had six Mary Gates scholars.
The competitive Mary Gates Research Scholarship goes to University of Washington undergraduates to enhance faculty-guided research. The $5,000 scholarship — disbursed in $2,500 installments over two quarters — enables students to focus more time and attention on their projects. Students present their work in the spring at the annual Undergraduate Research Symposium.

The scholarships were endowed by Bill and Melinda Gates in 1995 in memory of his mother, Mary Maxwell Gates, who served as a UW regent 1975-1993. The endowment takes applications twice a year, once in the fall and once in the winter, and announces recipients in winter and spring.