The University of Washington Bothell honored more than 50 of its community partners at a recognition luncheon.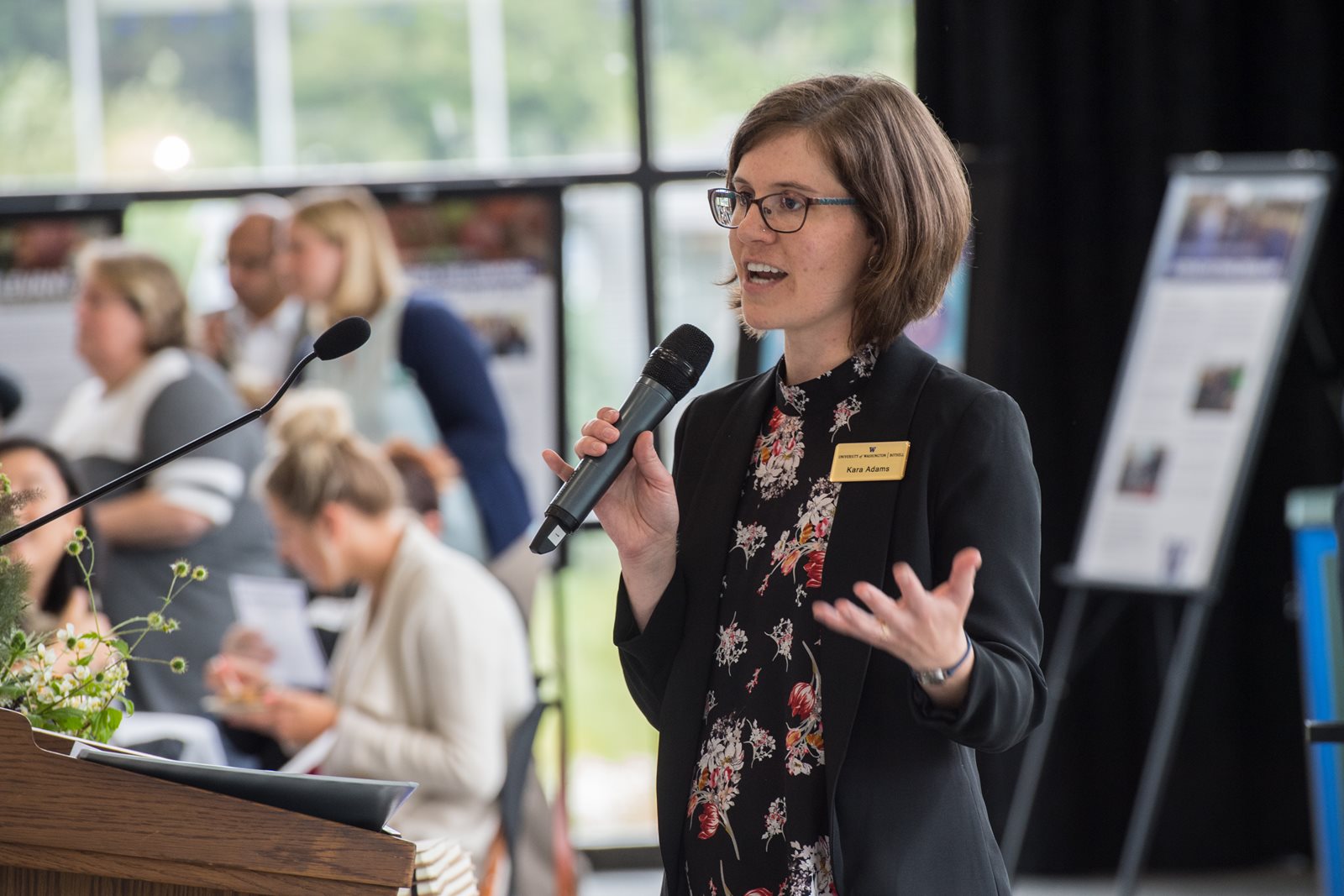 More than 100 members of partnership groups, and University faculty and staff attended the lunch reception Thursday, June 8, at the North Creek Events Center.
The University's Office of Community-Based Learning and Research connects curriculum with the off-campus co-educators. Partnering with businesses and organizations provides a transformational learning experience for UW Bothell students, creates opportunities for faculty research and also upholds our public mission as a state institution, says Kara Adams, above, director of community engagement. (Marc Studer photos)
UW Bothell has about 130 community partners in total. Special thanks went to six partners who have worked with UW Bothell five years or longer:
Accounting firms Clark Nuber and Moss Adams
Clark Nuber and Moss Adams have had representatives on the School of Business Advisory Board and have hired a significant number of UW Bothell students. Moss Adams engages with the Beta Alpha Psi accounting honor organization and UW Bothell Career Services to advise students considering accounting careers.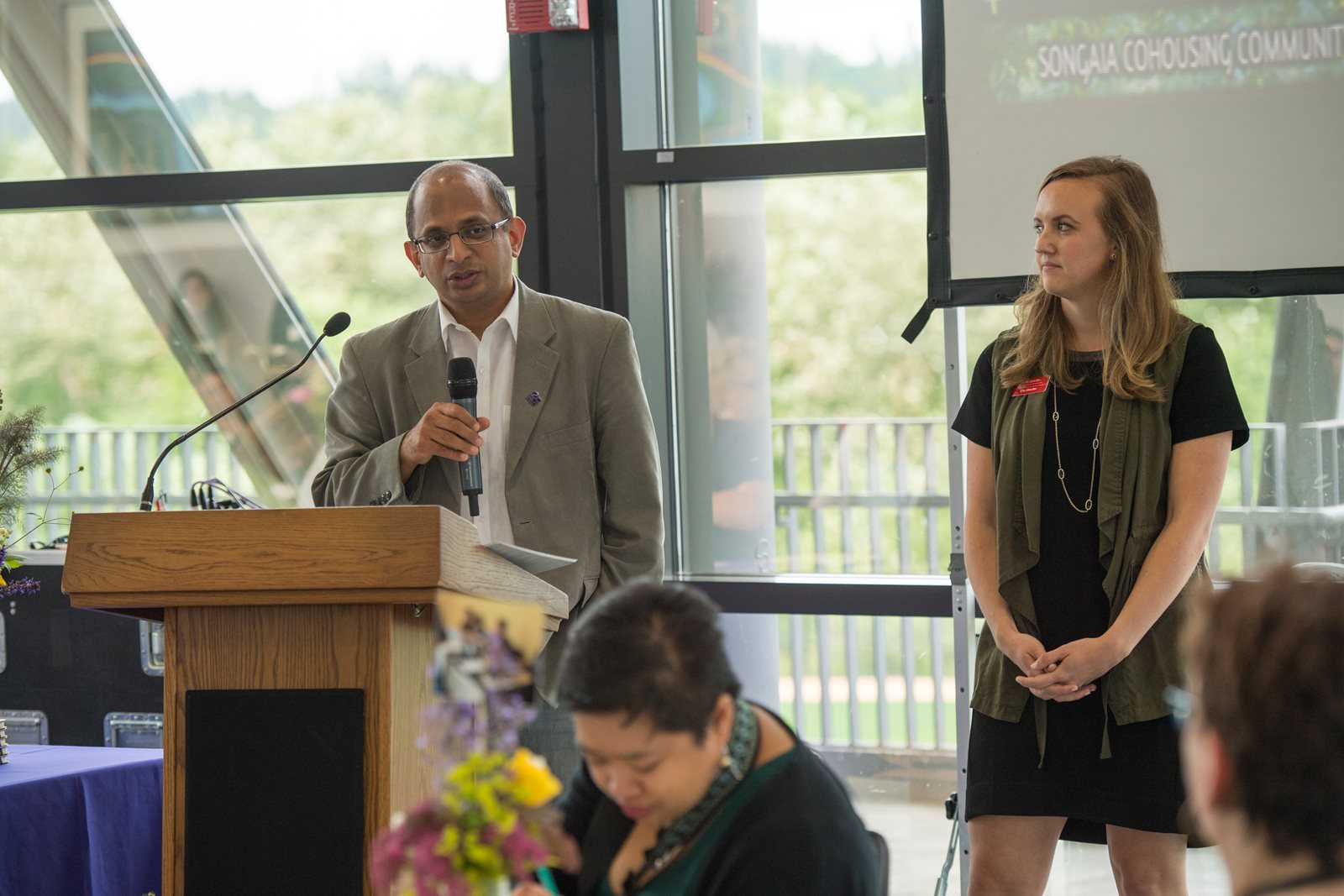 Photo: School of Business Dean Sandeep Krishnamurthy presents award to Elle Shindler of Moss Adams.
YWCA Seneca Emergency Domestic Violence Shelter
Students have been involved in positive parenting, mindfulness and stress reduction projects as well as connecting residents to emergency and primary care providers in Seattle.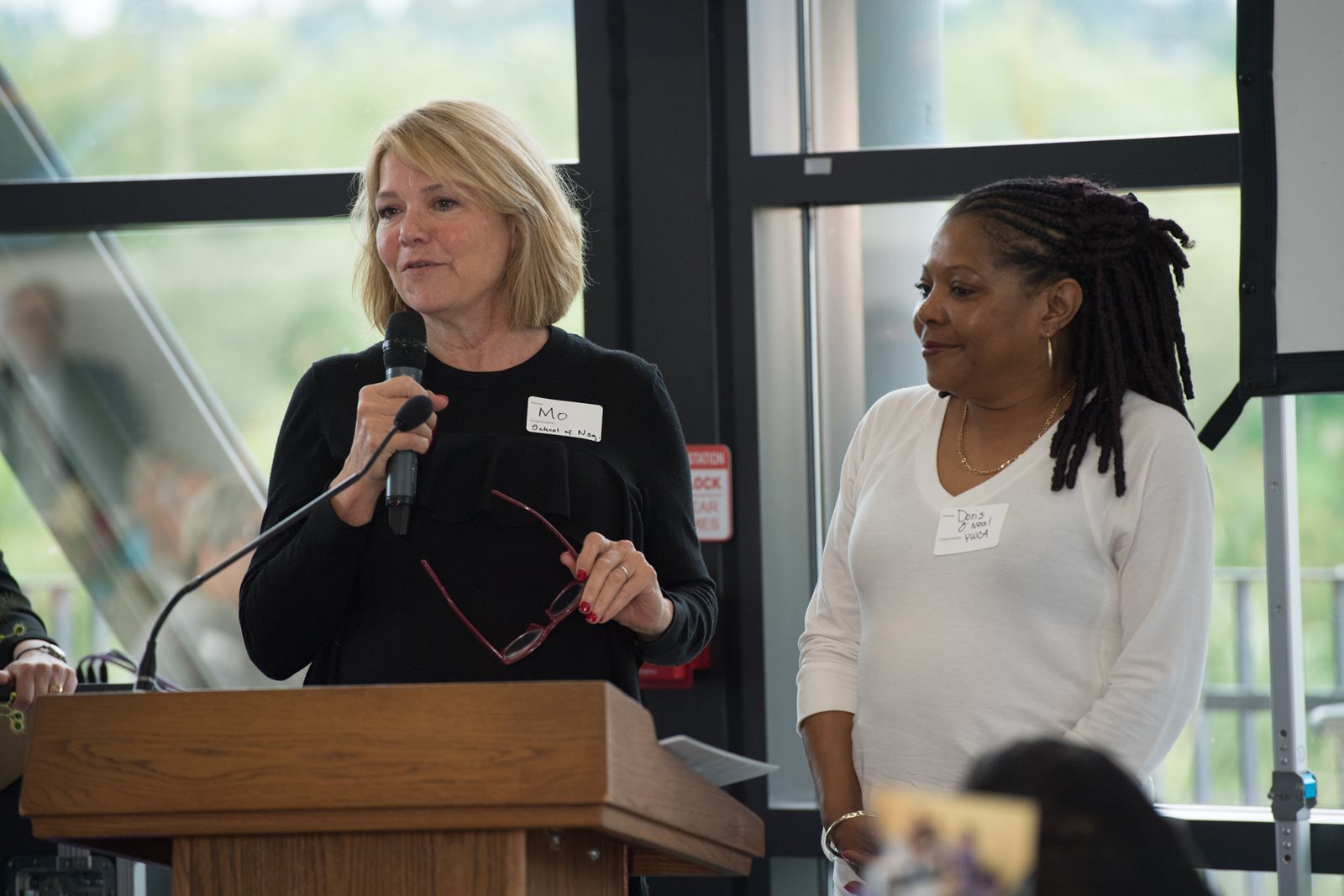 Photo: Maureen West of the School of Nursing & Health Studies presents award to Doris O'Neal of the YWCA.
Green Kirkland Partnership
Environmental studies students researched sustainable practices and gained experience working alongside the staff and volunteers of Green Kirkland on restoration projects in Kirkland parks.
Sound Salmon Solutions
Geographic information systems (GIS) mapping students work with Sound Salmon Solutions on salmon habitat restoration sites along rivers.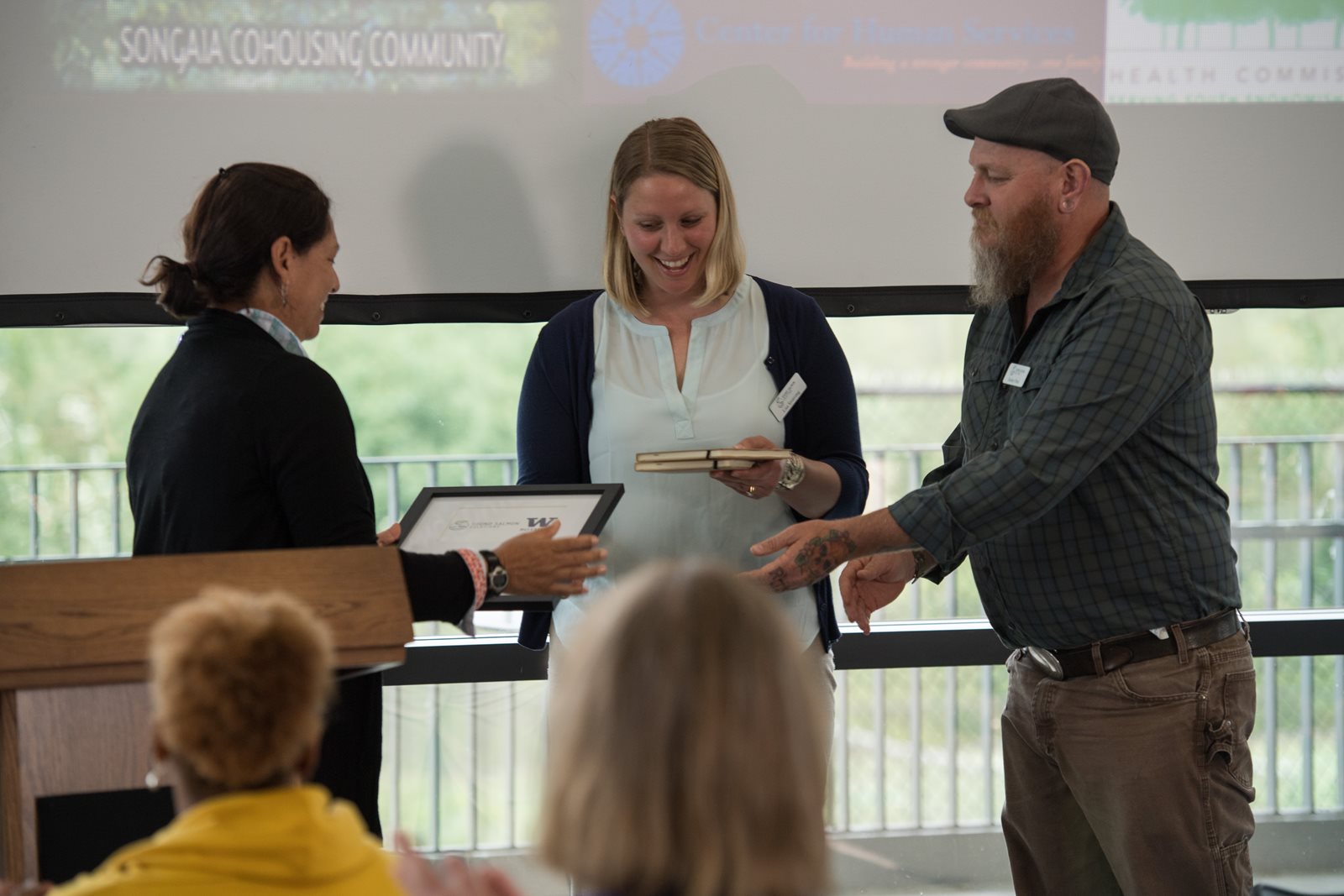 Photo: Ursula Valdez of the School of Interdisciplinary Arts & Sciences presents award to Lisa Syravong and Rodney Pond of Sound Salmon Solutions.
Friends of Youth
Kirkland-based Friends of Youth serves homeless youth on the Eastside. Over the past five years, UW Bothell has had more than 30 students serving in youth shelters with outreach and health education.
See the list of University of Washington Bothell community partners.