By Douglas Esser
"Some people have never looked in a telescope before," says Joey Key as she displays one in a University of Washington Bothell lab.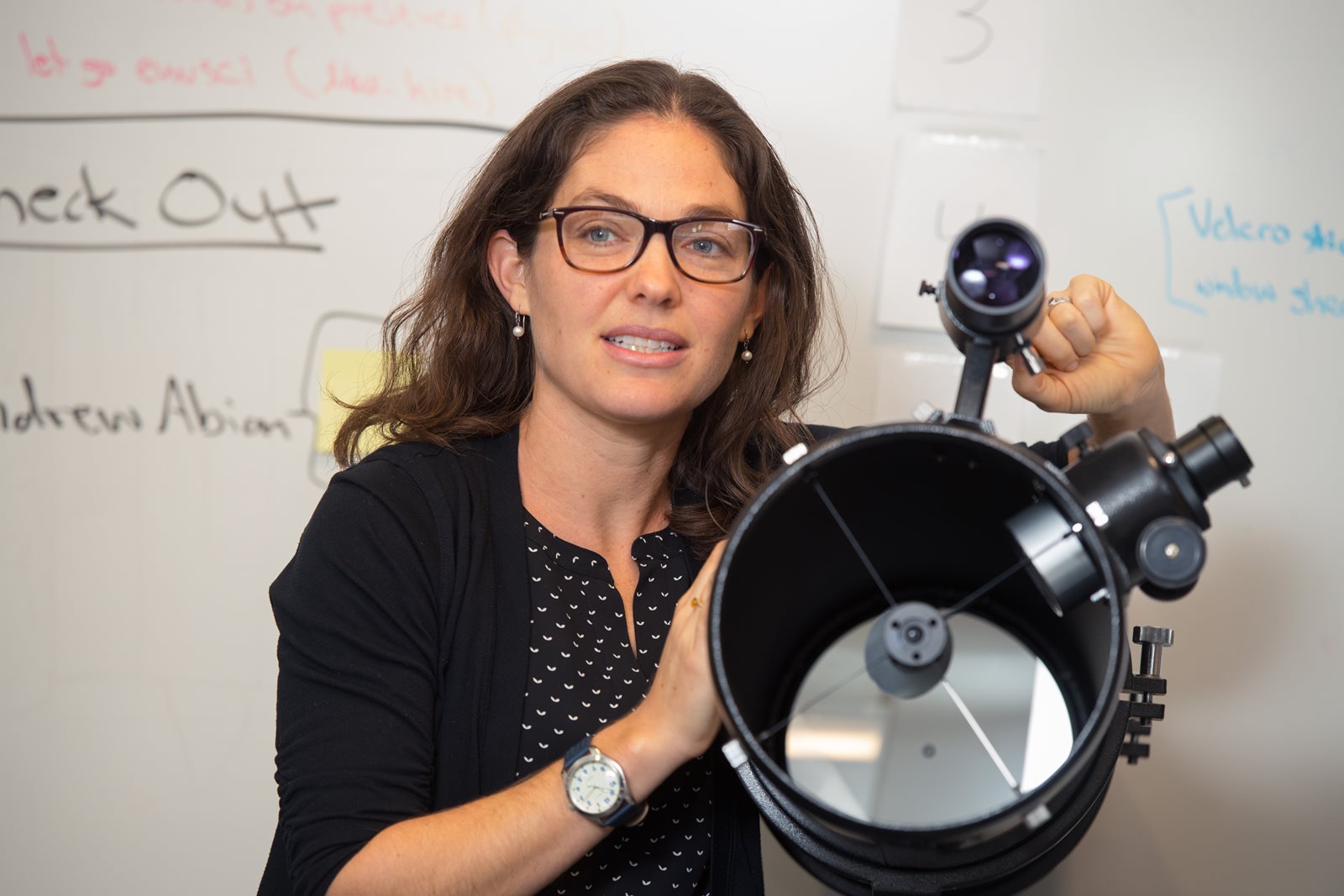 "To see the rings of Saturn, that's big because they're really beautiful."
Like a master tour guide, she mentions other visible highlights of the solar system: the polar ice caps on Mars, Venus in a crescent phase, the Great Red Spot on Jupiter and its four biggest moons – the ones first seen by Galileo.
"Astronomy is great because people who might think they don't like science might still like astronomy. Space is cool," says Key, assistant professor in the School of Science, Technology, Engineering & Mathematics.
The astrophysicist who came to UW Bothell in September also has her eyes on the sky through one of the biggest science projects in the 21st century, LIGO (pronounced LY'-go) or the Laser Interferometer Gravitational-wave Observatory.

Key is one of the hundreds of researchers on the project that made headlines in February 2016 when it announced the detection of a gravitational wave from the collision of two black holes. The discovery proved Einstein's general theory of relativity.
Key spreads her enthusiasm for science to a growing group of physics majors through her continuing role with LIGO, the biggest single project funded by the National Science Foundation. It's still probing the cosmos from twin observatories in Louisiana and at Hanford in eastern Washington.
LIGO has detected at least one and possibly two more black hole collisions. Key's role when a signal is detected is gravitational wave data analysis and parameter estimation. What was it? How far away? What direction?
Key includes others through her research and a LIGO Scientific Collaboration group she started at UW Bothell. It includes Matthew Depies, physics lecturer, and student Holly Gummelt.
Gummelt, right, claims the distinction of being the first person to major in phyics at UW Bothell after it was offered in the fall of 2015. Gummelt also started and leads a chapter of the national Society of Physics Students, a subgroup of the American Physics Society. With Key, Gummelt is learning how to analyze LIGO data for background noise.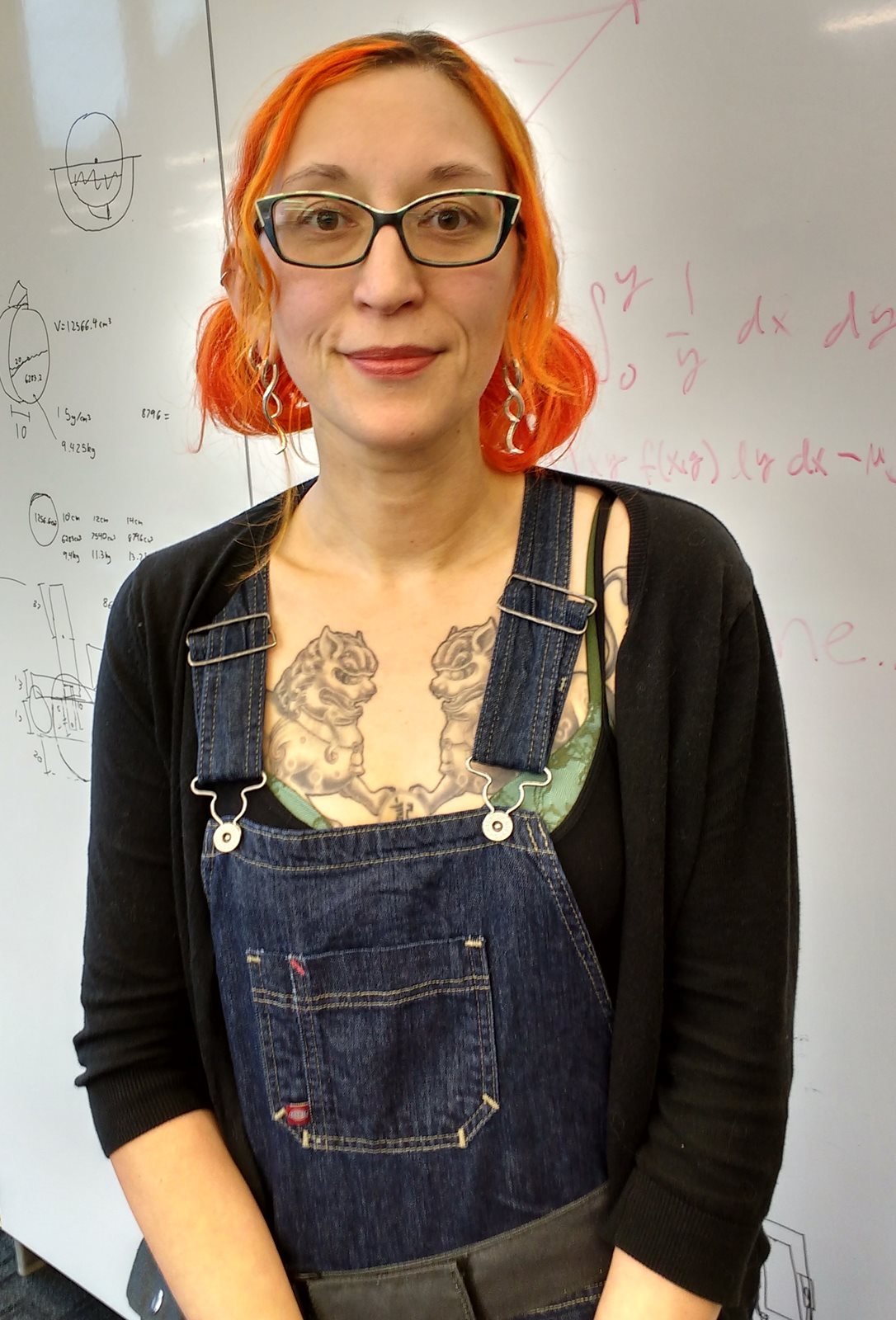 Gummelt earned a bachelor of fine arts more than a decade ago and found UW Bothell welcomed nontraditional students.
"I like science, and physics is casting your net as broad as possible," says Gummelt who could graduate in the fall of 2017 and would like to work for an aerospace company building rockets.
Ed Hanes, left, is another fifth-year physics major. He has a bachelor's in biology, and is working with Key on a gravitational wave astronomy project. In January he travels to Green Bank, West Virginia, to train at the North American NanoHertz Observatory for Gravitational Waves (NANOGrav). It uses pulsars – radio waves sent out in regular pulses from dead stars – to study gravitational waves.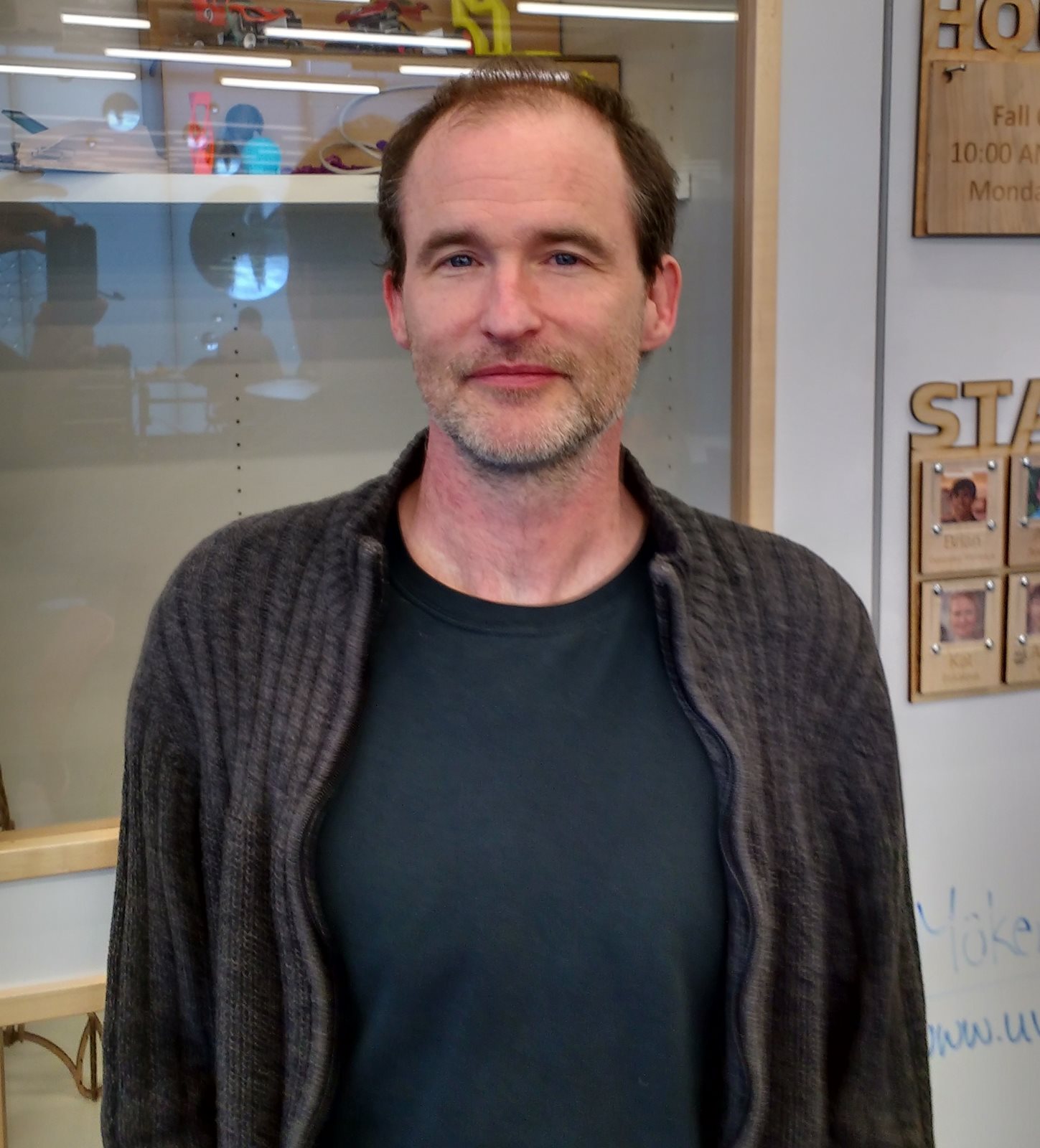 "I've always loved physics too, and I do a lot of astrophotography," says Hanes who started at UW Bothell in the spring of 2016 and plans to use physics credentials to apply to graduate school.
"As far as I'm concerned anything astronomy is cool," he says.
Hanes values the one-on-one relationships he finds at UW Bothell.
"I'm amazed at how open and embracing everyone is," Hanes says. "It's easier to acquire the information you need to move on."