By Douglas Esser
Every room at the University of Washington Bothell is clean, but Discovery Hall 262 is really very clean.
It's so clean it has an airlock. Researchers and students going through the airlock don "bunny suits" to prevent loose hairs or skin flakes from contaminating the room or equipment. The air is constantly moving through HEPA filters to remove particles or other airborne pollutants.
Photo: left-right: Seungkeun Choi, Kyoung-Tae Kim, Hung Cao, Lawrence Lam suiting up in clean room airlock. (Marc Studer photo)
The room is known as a Class 10,000 clean room because a cubic foot of air has no more than 10,000 particles as large as 5 microns. The ordinary air you're freely breathing now has about a million particles in the same space.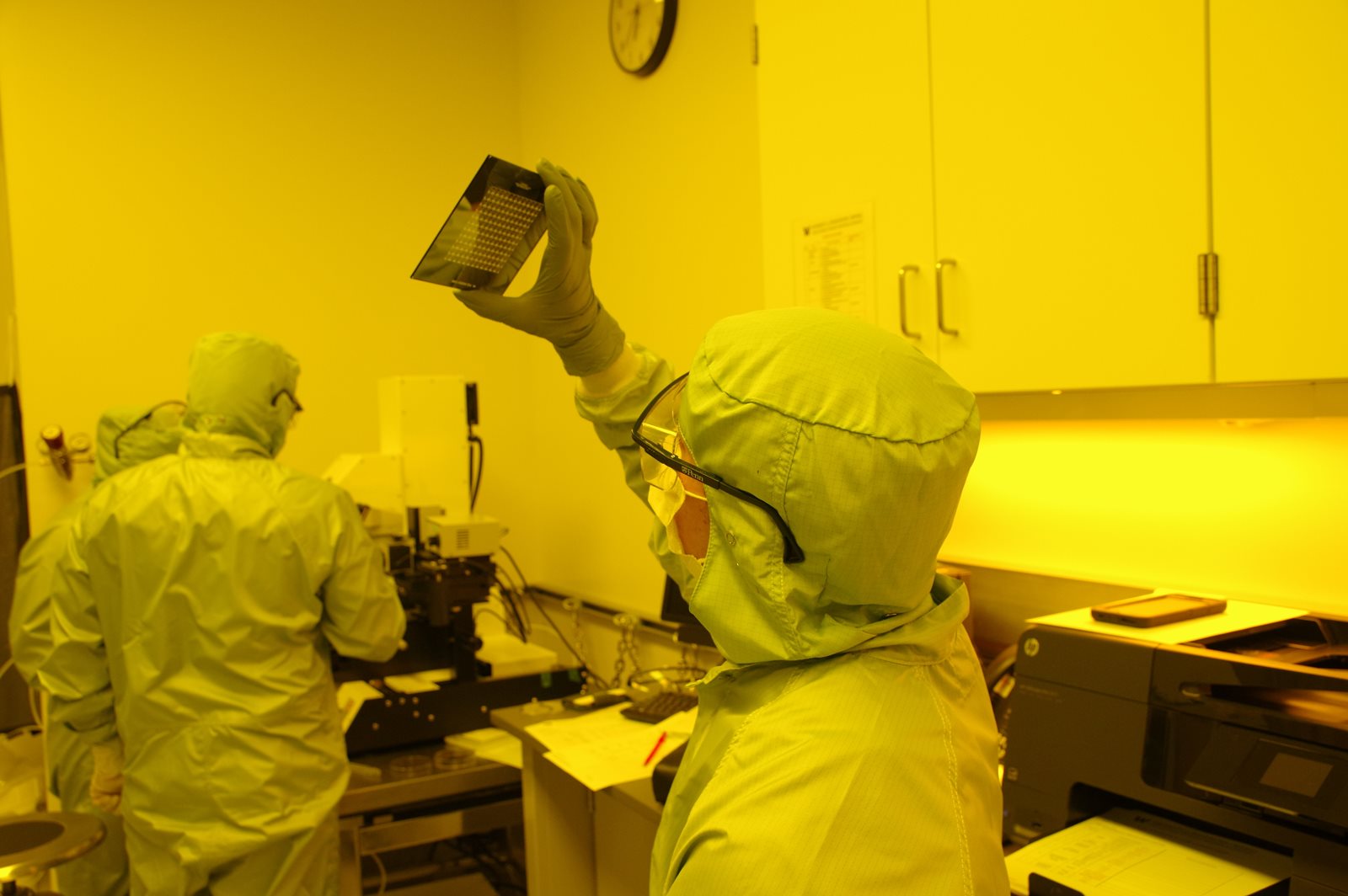 Adding to the sci-fi atmosphere, the room glows with a yellow light, because yellow is like a safe light in a darkroom. It doesn't interfere with the photo-sensitive material used to print a circuit on a silicon wafer.
Electrical engineers need the highly controlled environment to make microelectronics. A device in a CMOS (complementary metal oxide semiconductor) class is about 20 microns in size. A hair is around 60 microns wide. A hair out of place ruins the device.
Making and testing devices in the clean room gives students experience with state-of-the-art equipment – an opportunity available only to Ph.D. students at most other universities. That enables UW Bothell graduates with clean room training to compete for tech jobs against people with higher credentials, says Hung Cao assistant professor, engineering and mathematics division, School of Science, Technology, Engineering & Mathematics (STEM).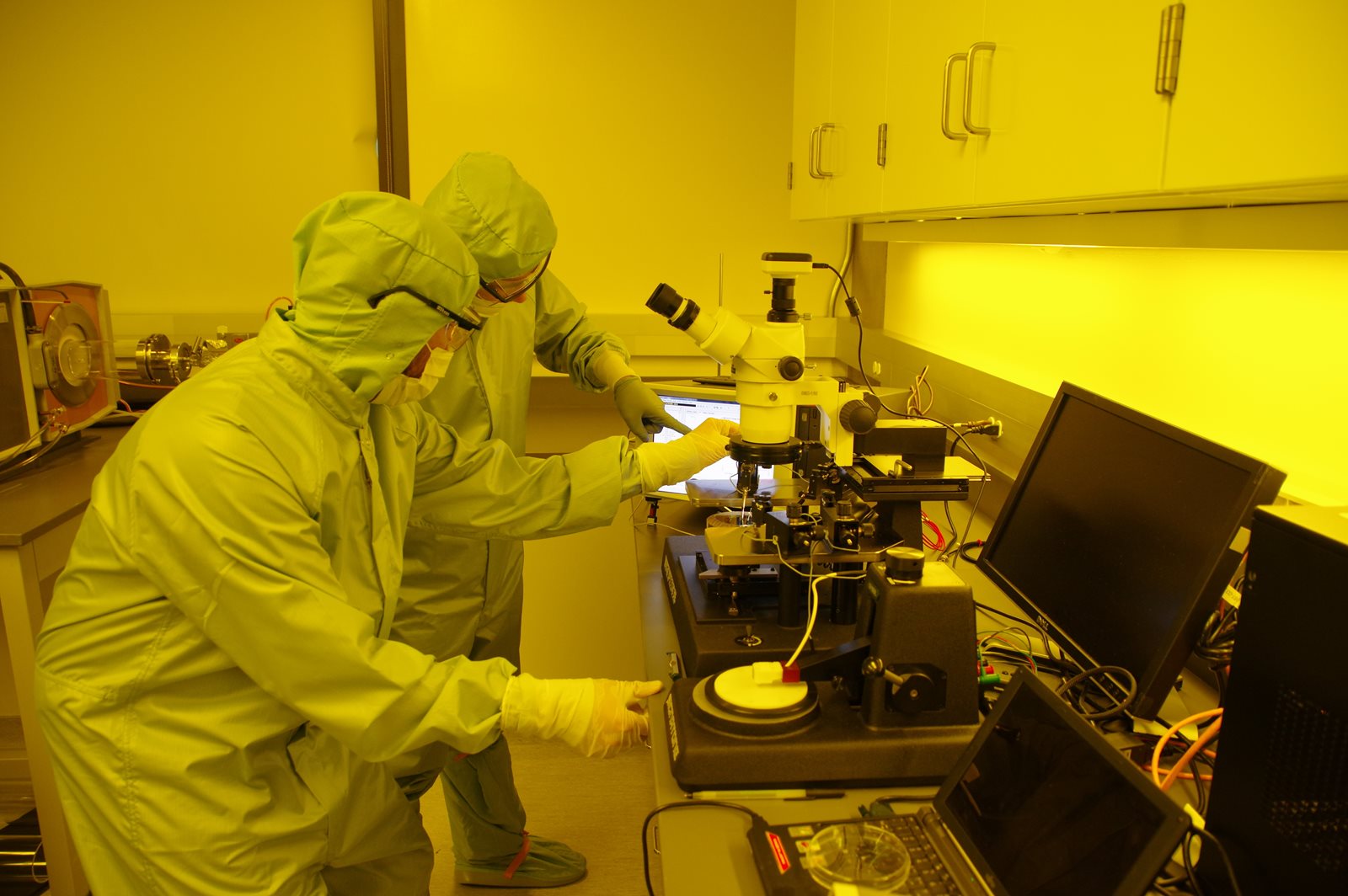 "This clean room is very unusual for an institution like ours. Most big research universities have this kind of clean room facility, but not many undergraduate institutions have this because it needs a lot of investment," says Seungkeun Choi, assistant professor, engineering and mathematics division, School of STEM.
The work is highly technical. A clean room is a rare resource.
"You need a clean room because the dust in the air is comparable in size to the dimension of the circuit, and if you get one of those particles on the circuit it renders the part dead, inoperative," says Arnold Berger, associate professor in the engineering and mathematics division, School of STEM.
The lab and equipment are capital intensive to the tune of about $1 million, say Choi and Berger. Berger was chair of engineering and mathematics at the time plans were drafted for Discovery Hall. He matter-of-factly expected the distinction of a clean room as one of the building's labs.
"It was just my feeling that an electrical engineering department should have one," said Berger.
In addition to students, Choi uses the clean room to make devices for his research in solar cells. Cao uses the lab to make MEMS (microelectromechanical systems) sensors that he implants in zebrafish to monitor their tiny hearts for his research on heart regeneration and genetic birth defects.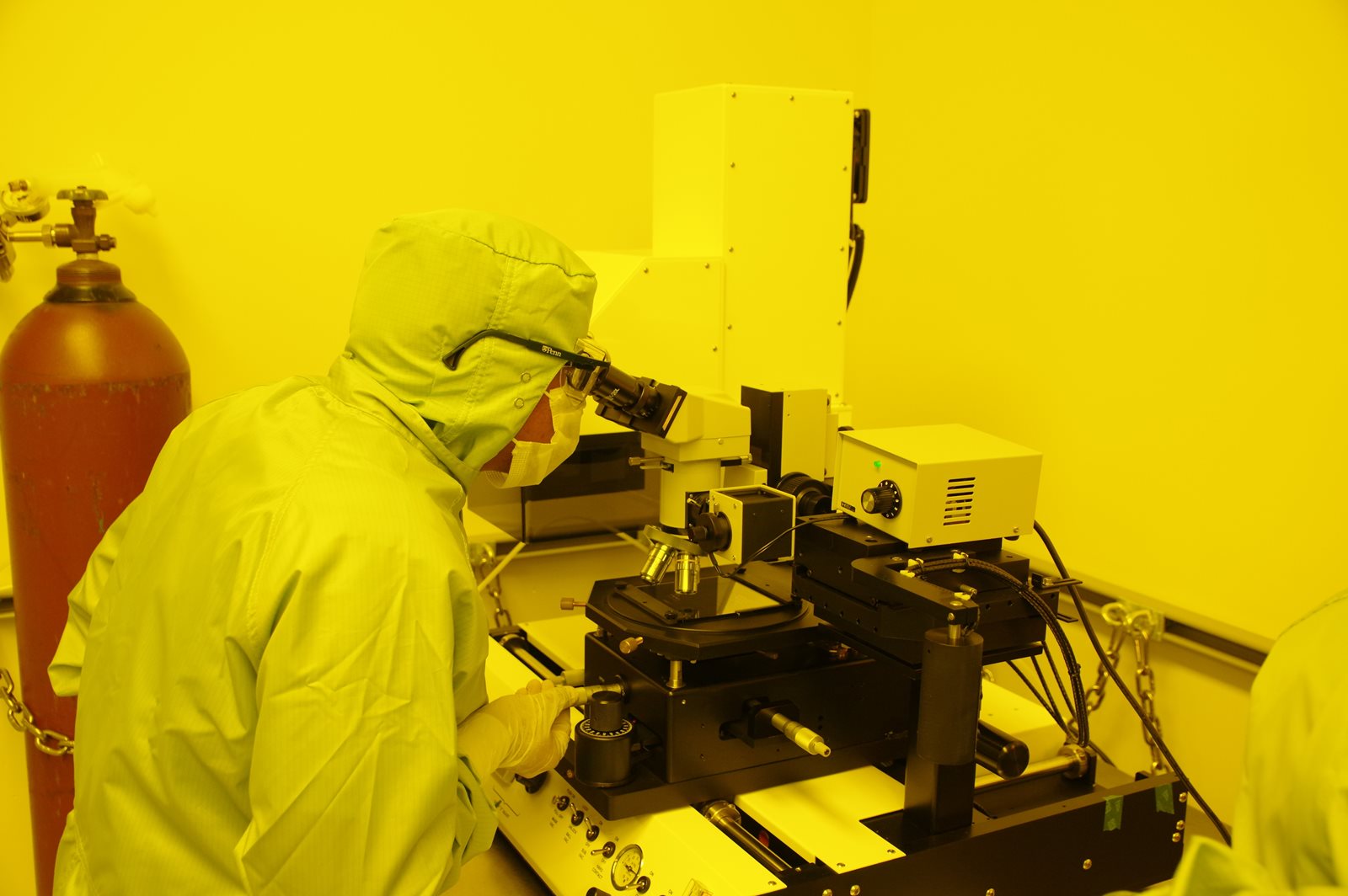 "We are trying to detect the electrical activity of the heart when it is formed," says Cao. Imagine how small a heart monitor has to be inside a fish the size of the end of your pinky finger.
"We need to make it very sensitive, thin. That's why the clean room is very important. Without that we have no way to make such a device," Cao says.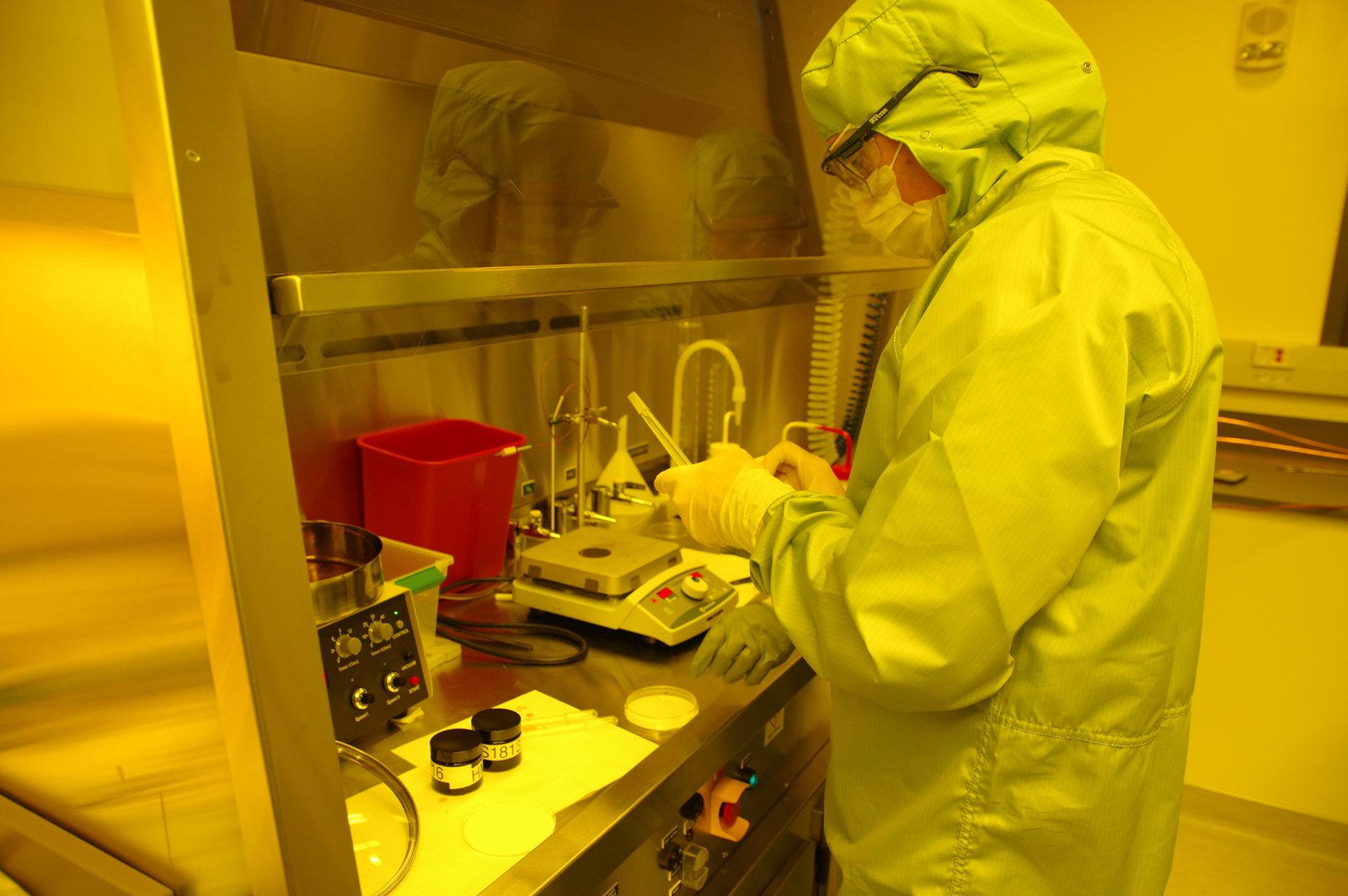 Senior Lecturer Lawrence Lam works on microsensors and teaches students how to make advanced devices. The room is maintained by Kyoung-Tae Kim, a staff materials scientist.
The electrical engineers are willing to open the lab to other University scientists. They also would welcome partnerships with regional businesses working in the field, says Choi.
Choi credits Berger and STEM Dean Elaine Scott with supporting and finding funding for the clean room. Because of special equipment, the clean room didn't open until March of 2015, although Discovery Hall opened the previous fall.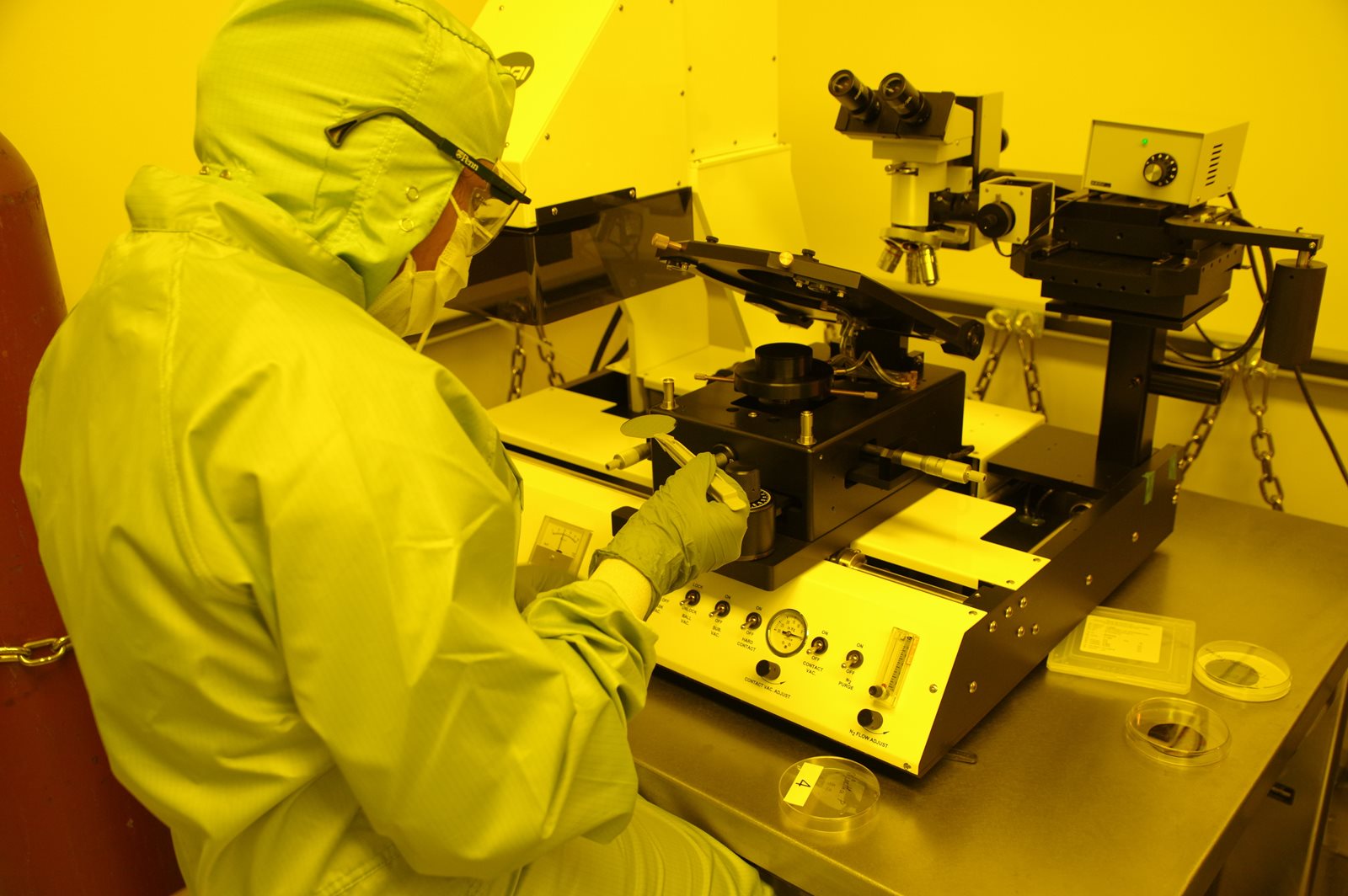 Berger says the University of Washington Department of Electrical Engineering in Seattle helped equip Bothell's clean room, which still could use more equipment.
"The clean room offers our students an opportunity to use and learn with highly advanced equipment and techniques. This is a wonderful example of engaging the students in meaningful experiential learning," said Elaine Scott, STEM dean.
(Photos inside lab courtesy of Seungkeun Choi)