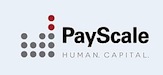 News Release
April 28, 2016
Contact Lisa Hall 425-352-5461 / lhall7@uw.edu

Payscale.com ranks University of Washington Bothell top 50 in the nation for its return on investment: Best value in college education in the state
BOTHELL, Wash. — University of Washington Bothell ranks among the top colleges and universities in the nation — and first in the state — in a listing that compares their return on investment.

PayScale.com ranks UW Bothell No. 42 for in-state students and No. 76 for out-of-state students. (Public institutions are ranked twice because of the difference in tuition for in-state and out-of-state tuition, but private institutions are ranked once because in- and out-of-state students pay the same.)

There is no school, public or private, in the state of Washington that ranks higher than UW Bothell.

"This is another ranking that not only shows the quality of University of Washington Bothell graduates but the value the University adds to students and to the communities where they spend their productive careers," said Chancellor Wolf Yeigh.

PayScale.com is a Seattle-based company that analyzes salary databases to provide employees and employers with compensation information. Its data are used as part of other rankings, such as Money magazine's. PayScale's best value college report is online.
The ranking is a factor of expected costs, expected 20-year return on investment and graduation rate. With college graduates burdened by significant loan debts, students, their parents and policymakers need to understand the value of the college education in the job market, PayScale says.

For in-state students at UW Bothell, the 20-year return on investment is $648,000 from a four-year cost of $106,000. For out-of-state students, the 20-year return on investment is $572,000 from a four-year cost of $182,000.

The University's students who receive loans graduate with an average debt of $20,600. That's about $9,000 less than the national average, according to a report by the Institute for College Access & Success. But half of UW Bothell students graduate with no debt.

Total student loan debt in the United States has topped $1 trillion, and some underemployed grads are waiting longer to get married and buy a house, PayScale says.

This new ranking is supported by recent figures from the state Education Research & Data Center. The figures showed that a year after leaving the University of Washington Bothell, bachelor's degree graduates are earning more on average than those from all other public colleges and universities in Washington.

For 2013, the UW Bothell median earnings (half are higher, half lower) were $49,474 for UW Bothell, compared with $37,900 for all public Washington four-year institutions.

About UW Bothell: Ranked No. 1 in the state of Washington and the Pacific Northwest on Money magazine's list of best colleges, UW Bothell provides access to an exceptional University of Washington education for students of tremendous potential. Offering more than 45 undergraduate and graduate degrees, options, certificates and concentrations, UW Bothell builds regional partnerships, inspires change, creates knowledge, shares discoveries and prepares students for leadership in the state of Washington and beyond.