Last autumn, the University of Washington Bothell's School of Nursing & Health Studies launched a program for health care professionals to improve their proficiency in topics relevant to the interdisciplinary field of behavioral and mental health.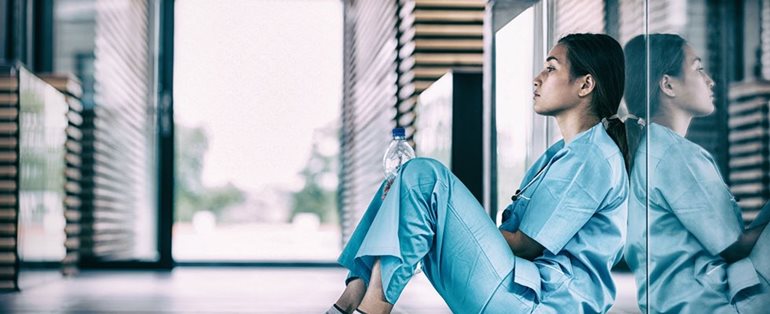 The timing could not have been better: Mental health issues were common pre-pandemic and have been significantly exacerbated since COVID-19 spread across the world, according to research published in JAMA Psychiatry.
The educational program, developed in partnership with the University of Alaska Anchorage and Providence Medical Center Alaska, covers the most common behavioral health issues that workers face every day.
"It's very typical in mental and behavioral health training to produce more specialists," said Dr. Shari Dworkin, dean of NHS. "But in fact, entry-level health care employees face the significant majority of behavioral and mental health issues in their workplaces and don't have the specific training to handle those issues that arise.
"We believed it was of paramount importance to disseminate this knowledge and skill base to the health care sector."
Pioneered in Alaska
UW Bothell and partners chose to launch this first iteration of the behavioral health program in Alaska in part due to the state's high prevalence of mental illness and limited access to care. Providence provided funds to develop the curriculum and incentivized participation through employee educational reimbursement and salary increases for employees who completed the online training.
"It will make a big difference over time in the ability to identify and triage patients with behavioral health issues," said Dr. Preston Simmons, CEO of Providence of Health & Services in Alaska and a member of UW Bothell's Advisory Board. "This was a needed element in workforce development, and I'm proud to say the University of Washington Bothell stepped forth to help with that effort."
Data from a pre-program survey administered to those who signed up for the program showed they did not have the knowledge, skills or confidence to handle behavioral health issues in their daily work lives.
"As a clinical support tech in the newborn intensive care unit, I encounter many parents with different behavioral issues, and the environment in general can be stressful," said Lovelyn Marquez, a Providence employee from the cohort. "I wanted training to have a better understanding of the behaviors and be able to serve patients compassionately and efficiently, and also to take care of myself and my family and friends."
Personalized by design
Prior to the launch of the program, NHS faculty carried out a needs assessment of the students, who were all health care workers in clinical and non-clinical roles, including front desk technicians, nurses, security guards, patient techs and nursing administrators. Among the top discoveries across all roles were a lack of confidence when it came to therapeutic communication, basic knowledge about mental health conditions, and violence prevention and de-escalation.
With their colleagues at the University of Alaska, NHS faculty then built the program around the specific pain points.
"This program was really exciting for us to develop and launch because behavioral and mental health programs are often specific to a particular discipline like psychiatry or social work or nursing, but our school and UW Bothell as a whole has a really vibrant interdisciplinary emphasis," said Dworkin. "So, we had all different specialists from multiple different disciplines working together on this training. It produced a much more rich, productive, fertile experience for all."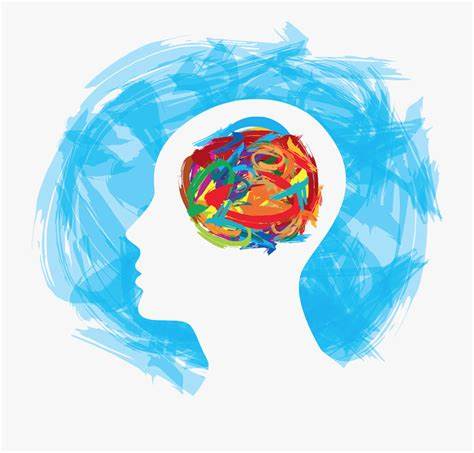 The program was made up of four, 10-week courses. The Fundamentals of Behavioral Health explores the effects of mental illness, alcohol and other substance use on the brain and body to better understand and treat behavioral health issues. Mental Health and Substance Abuse expands behavioral health literacy by introducing students to a variety of mental health and substance-use diagnoses. Communication, Partnership and Behavioral Health Across Populations covers principles and techniques in patient communication and care as well as strategies to help care for patients and address non-compliance, lack of motivation and hostility.
Sharing critical knowledge
The participants in the program have numerous clinical and non-clinical titles and responsibilities, which allows for the democratization of behavioral health knowledge. This in turn, can positively affect a patient's overall experience.
"A patient service representative or front desk administrator's interactions with those experiencing mental health issues may involve a security guard getting called to come and remedy that situation," said Dr. Andrea Stone, associate professor and program director of UW Bothell's Health Studies program. "But if the employee is more literate in mental health, that may not happen."
Along with interest in bettering her skills in each of these areas, trainee and registered nurse Leilo Daughtery said she enrolled in the program to be part of a movement to destigmatize mental health in the health care industry.
"I personally see a lot of mental health stigma, and it is something I've wanted to help change," Daughtery said. "People with behavioral disorders are misunderstood by many, and I would like to be able to advocate for them in the hopes of reducing stigma throughout their care journey and getting them the support they need."
Myriad positive outcomes
Results of a post-program data analysis were "amazing," said Dworkin. "Before the program, a majority of the health care workers in the program said they had either 'no' or 'very little' confidence in handling mental health issues at work. Afterward, they reported that they were confident or significantly confident. They moved from 'very limited' knowledge about behavioral health conditions to 'significant' levels of knowledge. And their skill level went from 'low' to 'substantially' improved.
"These outcomes are profound," she said. "I'm thrilled for the students and their patients, and so proud of our team for this program that will change how caregivers and providers care for the most vulnerable."
In addition to providing more informed care for others, the cohort of students discovered that fostering better mental and behavioral health for their patients means that they need to focus on self-care and care for their colleagues as well.
"This training helped me develop my resilience to work challenges, including improving teamwork and becoming a peer supporter to my colleagues," Marquez said. "It also helped me to better handle my stressors, and know my limitations and boundaries. What we say, what we think and what we do is all about behavioral health that affects our own health/life and impacts others. We can contribute to the improvement of the community health by being aware of our own health."
The increased knowledge around self-care is one outcome that Dr. Hoa Appel, lecturer and director of Behavioral Health, is particularly proud of during a time when burnout in the industry is at an all-time high. "Many of us in health care don't think of ourselves first, so that's a good reminder to practice self-care," Appel said.
Program expansion plans
The overwhelming success of this program has prompted Dworkin and her team in the school to begin the process of scaling the program and introducing it throughout Washington state, which also ranks poorly when it comes to rates of mental illness, access to care and quality of mental health care.
"We are now assessing interest and demand in the entire region, and we're finding that the urgency and need for this program is high," said Dworkin. "Already several different health care organizations have identified that need to us."
UW Bothell and partners also plan to scale the program in different regions at Providence, too, and for good reason: 100% of the participants in the first cohort of students said they would recommend the course to coworkers and peers.
"This training improved my work — and my life," said Marquez. "I've become more compassionate and intentionally mindful of caring for our vulnerable patients. It has helped me develop better resilience to work challenges and better support my colleagues."
Legacy Award story that mentions this program