The unprecedented heatwave in the Pacific Northwest this past summer and the increasing regularity and severity of wildfires have been identified by some as evidence of climate change.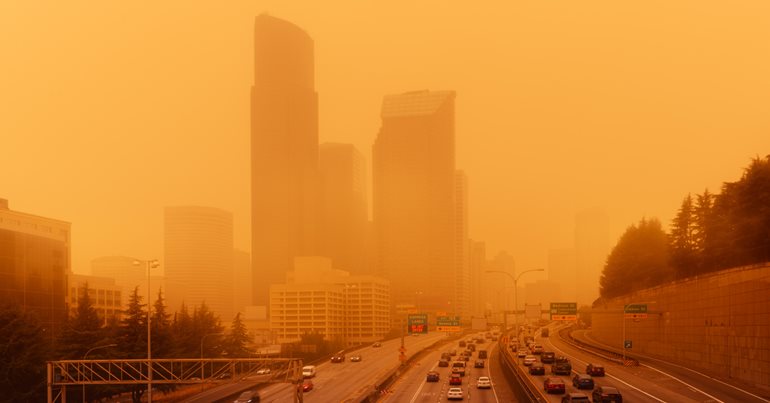 To foster this understanding, post-doctoral fellow Dr. Jessica Hernandez is this quarter teaching Introduction to Climate Science to students at the University of Washington Bothell. A transnational Indigenous Maya Ch'orti' and Binnizá scholar, a scientist and a community advocate, Hernandez is the first instructor to incorporate Indigenous perspectives into the teaching of this 100-level course.
The interdisciplinary course has been taught by a variety of science faculty at UW Bothell, but the new approach Hernandez is bringing to the course harnesses her unique personal and scholarly background. It also highlights the value of hiring Indigenous faculty in STEM and may help attract a more diverse group of students to pursue STEM disciplines.
Between two worlds
Hernandez grew up in South Central Los Angeles, but she also frequently spent time on her family's ancestral lands — the lands of the Ch'orti' and Binnizá people.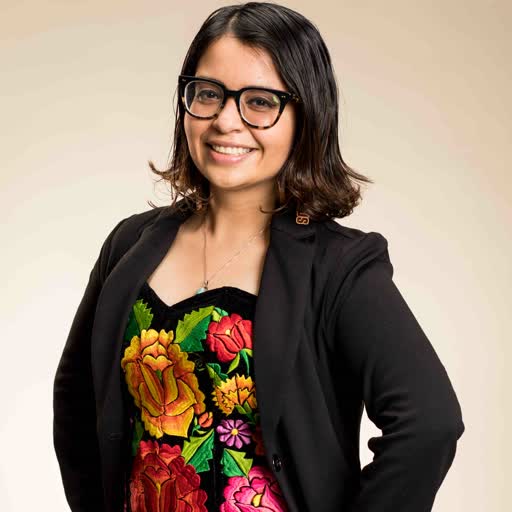 "My parents are some of the only ones in their community to leave their ancestral land, but we would go back and visit," Hernandez said. "This allowed me to have a strong connection to my community, relatives and traditional way of being."
By maintaining that connection with her heritage and yet living off Indigenous lands, Hernandez developed insights and perspective on the disparities that affect Indigenous communities. "You come from the city — and then you go back to your ancestral lands and they don't even have running water," she said. "I remember at a young age questioning why these disparities existed. I was so used to the opportunities, resources and advantages that city life gives us all.
The opportunity to live and learn in both spaces also puts Hernandez in a prime position to bridge the Indigenous community and the Western science community — which is her goal in incorporating her unique lens into the course.
"I am integrating the textbook that the University of Washington follows that talks about climate science from the Western lens," Hernandez said. "However, it doesn't include any indigenous voices, so I'll add my perspective and history to it."
This perspective isn't only left out of textbooks, she noted. A recent report from the Intergovernmental Panel on Climate Change included no such voices, which further inspires Hernandez to amplify the perspectives of Indigenous scientists.
The value of Indigenous science
One of the biggest reasons Indigenous perspectives and voices are too often left out of climate change discussions is that traditional scientists and Indigenous scientists have difficulty communicating, Hernandez said. In part, she said, this is because it is difficult to quantify Indigenous knowledge, which is based on generational knowledge, oral traditions and spirituality, not hard data.
"Because Western scientists heavily rely on data, they see Indigenous science as being somewhat invalid, because the ways of knowing — the ways we transmit our knowledge through oral storytelling, through songs — are verbal. It's more what they would consider qualitative data," said Hernandez. "It's not like Western science where they take measurements for an entire year and then try to find the average. We're not data-driven."
Hernandez points out that Indigenous peoples have a deep understanding of the lands they live on, as deep as those in Western science. They just have different ways to describe that understanding.
Consider the concept of energy, said Hernandez. Western science quantifies energy with equations and calculations, whereas Indigenous science relates to energy in a spiritual way. While people in Indigenous communities may not all understand the equation for quantifying joules, the practice of sustainability is inherent in their reverence for the land, Hernandez said.
One such tradition that shows this reverence for the land is milpas, ceremonies Hernandez's people hold when their crops are ready to be harvested.
"We hold these ceremonies to thank our spirits for the food that has been given to us. Having this strong relationship with our food source prevents us from being overtaken by greed," said Hernandez, adding that this outlook accounts for the differences in how Indigenous communities and Western communities approach hunting, too.
"I think oftentimes when we talk about hunting in the Western way, people kill without having a strong connection to the animal. So then they kill 10 deer when in reality they don't need that much deer for themselves."
Shifting Western science knowledge
Through her teaching, Hernandez hopes she will fortify the overall understanding of climate science and respect for the environment with students — and, by extension, with society. Already, she noted, some important collaboration is taking place through partnerships between Indigenous scientists and Western scientists in the Pacific Northwest.
"I think that when we come together it makes the knowledge stronger," said Hernandez. "For instance, with the Coast Salish people, a lot of elders have told me, 'There used to be a lot of salmon swimming up the lake or the river or the oceans where you could see their heads pop up, and nowadays that's not even a reality for us.'
"Clearly, the salmon populations have declined severely," she said. "But with that anecdotal contribution, it shifts Western science to start addressing issues more holistically to help Indigenous people with issues affecting their communities."
Hernandez is elated at the opportunity to teach these Indigenous perspectives in a 100-level course, which will be available to students from a variety of majors and will touch a broader cross-section of the student body than a non-STEM course would. Indigenous science is often placed within Indigenous studies, rather than in STEM, she noted.
"A lot of students don't even get to read or learn about Indigenous science, and you know that this at least will spark some interest in them. Our generation and future generations are going to determine the outcome of climate change," said Hernandez. "Hopefully, this course taught this way will create more opportunities to feature Indigenous people as experts and consultants rather than research subjects."
Innovative teaching strategies
This quarter's Introduction to Climate Science course wouldn't have been possible without the support of Dr. Rachel Scherr, assistant professor in STEM and Hernandez's post-doc adviser, and of Dr. Heather Galindo, associate teaching professor and faculty coordinator for the Earth System Science program.
Galindo supported getting Hernandez's course on the books because of the immense value it will bring students in terms of their understanding of climate change, she said.
"I would like to see us be more inclusive in the types of knowledge we bring into our conversations about climate change," said the STEM faculty member. "Sometimes, there's a tendency to restrict the type of knowledge, in particular scientific knowledge, to a fairly limited body of work.
"Using a broader knowledge base to inform our understanding of how the world works — and how it's changing — is important."