What's better than the University of Washington Bothell's usual Welcome Week celebration of being a Husky? A Pack is Back celebration for new and returning students that lasts a full six weeks!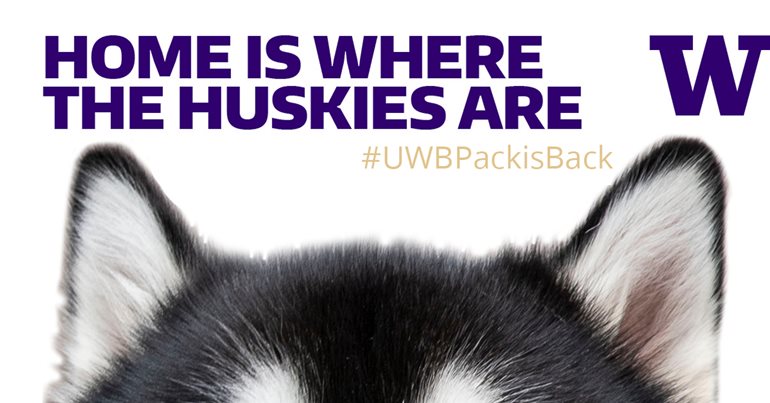 Beginning with Move-In Day for campus housing on Sept. 27 all the way through the first week of November, the Orientation & Transition Programs team, partners in Student Affairs and other colleagues across campus have prepared a mix of fun activities and career-focused programs to welcome back the Husky pack.
From the traditional Convocation ceremony and Movie Night Under the Stars to career fairs and a phone banking event for Get Out the Vote, students will have many opportunities to connect, reconnect, explore and learn about UW Bothell.
Each week has a theme that builds on the previous week:
The first is all about welcoming students, faculty and staff back to campus after an extraordinary 18 months away as part of remote operations during the pandemic.
Week 2 is dubbed Happy Huskies, with an emphasis on making social connections.
Week 3 is for Husky Pride, and activities are geared to developing a sense of community and connection to UW Bothell.
Husky Habits and Healthy Huskies, weeks 4 and 5 respectively, build habits for success and focus on well-being.
By week 6, students will be well on their way to forging their path to Husky Success.
Find an event or 20 to participate in… Get involved with student government… Work on campus… Make the most of your UW Bothell education.
The faculty, staff and leadership welcome all future UW Bothell graduates. The world needs Huskies like you. Together — again — we can.
#UWBPackisBack