The University of Washington Bothell's Convocation ceremony is going virtual this year. This means new students will not, as usual, get their UW Bothell pins in person from the chancellor — but it also means many more people can be invited to participate in this annual academic tradition.
Indeed, the entire UW Bothell community is encouraged to come together to mark the start of the 2020-21 academic year. All students, their families, the faculty, staff, alumni, donors, community partners and other friends of the University can log on to share in what is a significant moment in the educational paths of all UW Bothell students, especially incoming students.
This year, in addition to more typical questions and worries, students also face challenges and concerns stemming from the ongoing pandemic and protests for social justice, said Chancellor Wolf Yeigh.
"So much is uncertain about how we will move forward as a society," he said. "One thing that is certain, however, is that we are committed to welcoming all our students and offering an excellent University of Washington education."
Almost live from campus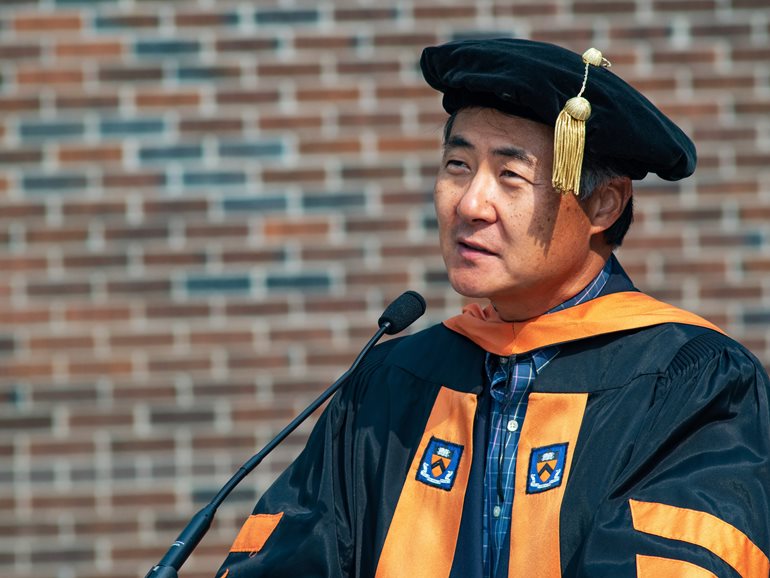 UW Bothell's Convocation celebration is a great first step into the new academic year, said Jessica Newkirk, assistant director for engagement events. "When students come here for the first time or come back again this year," she said, "we want them to feel confident and comfortable about being a student at UW Bothell."
The virtual observance starts on the Convocation website at 11 a.m. Sunday, Sept. 27. Register here. There are three parts. First, participants will watch a video hosted by Djelli Berisha, this year's president of the Associated Students of the University of Washington Bothell. He'll interview academic advisers and people from Student Engagement & Activities, Club Council, Student Diversity Center and Counseling Center. This introduces students to Welcome Week and many opportunities for students to engage throughout the year.
The second part is the Convocation ceremony video with music, formal regalia, banners and remarks from Yeigh and Berisha as well as Mabel Ezeonwu, associate professor in the School of Nursing & Health Studies, who is the recipient of the 2020 Distinguished Teaching Award.
The third part is a selection of 30-minute video conferences. Students can choose to have a virtual meet-and-greet with a dean, attend a panel discussion about first-year programs or tune in to a conversation with the UW Bothell Alumni Council.
Celebrating new classes
This fall also marks the 30th year of operations at UW Bothell, and the incoming first-year students in the Class of 2024 will be the 15th graduating class since UW Bothell expanded to a four-year format. Now with more than 25,000 graduates, the University has alumni living and working all over Washington and the world.
New this year to the campus community are the 1,300 first-year and transfer students, plus 150 graduate students. That brings the total number of students to about 5,400. They include about 400 international students from nearly 40 countries.
About 40% of the new students will be the first in their immediate families to graduate from a four-year institution.
Expanding the welcome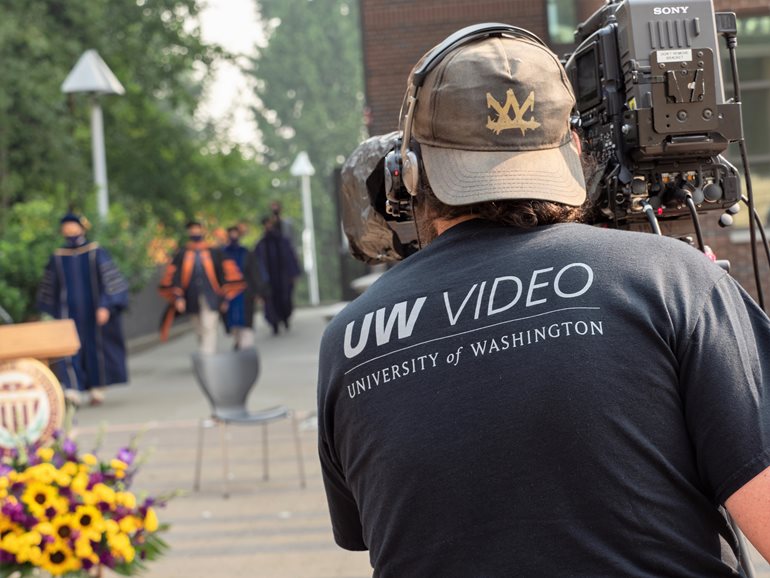 Previously, the Convocation ceremony has been limited to first-year and transfer students, plus a few family members, but there's no reason to restrict the welcome and celebration to only those who can fit in one physical space on campus. Video technology opens doors. Newkirk said the special events team plans to continue using a format that is at least partially virtual from now on so that it serves as a more campus wide kickoff for the year.
"While the pandemic has forced us to operate remotely," Yeigh said, "we've also learned to use tools that can reach more people and bring us all together as a campus community.
"I look forward to the Convocation when we can incorporate the best of both: I can personally hand out UW Bothell pins to the new students and welcome everyone to our campus virtually."