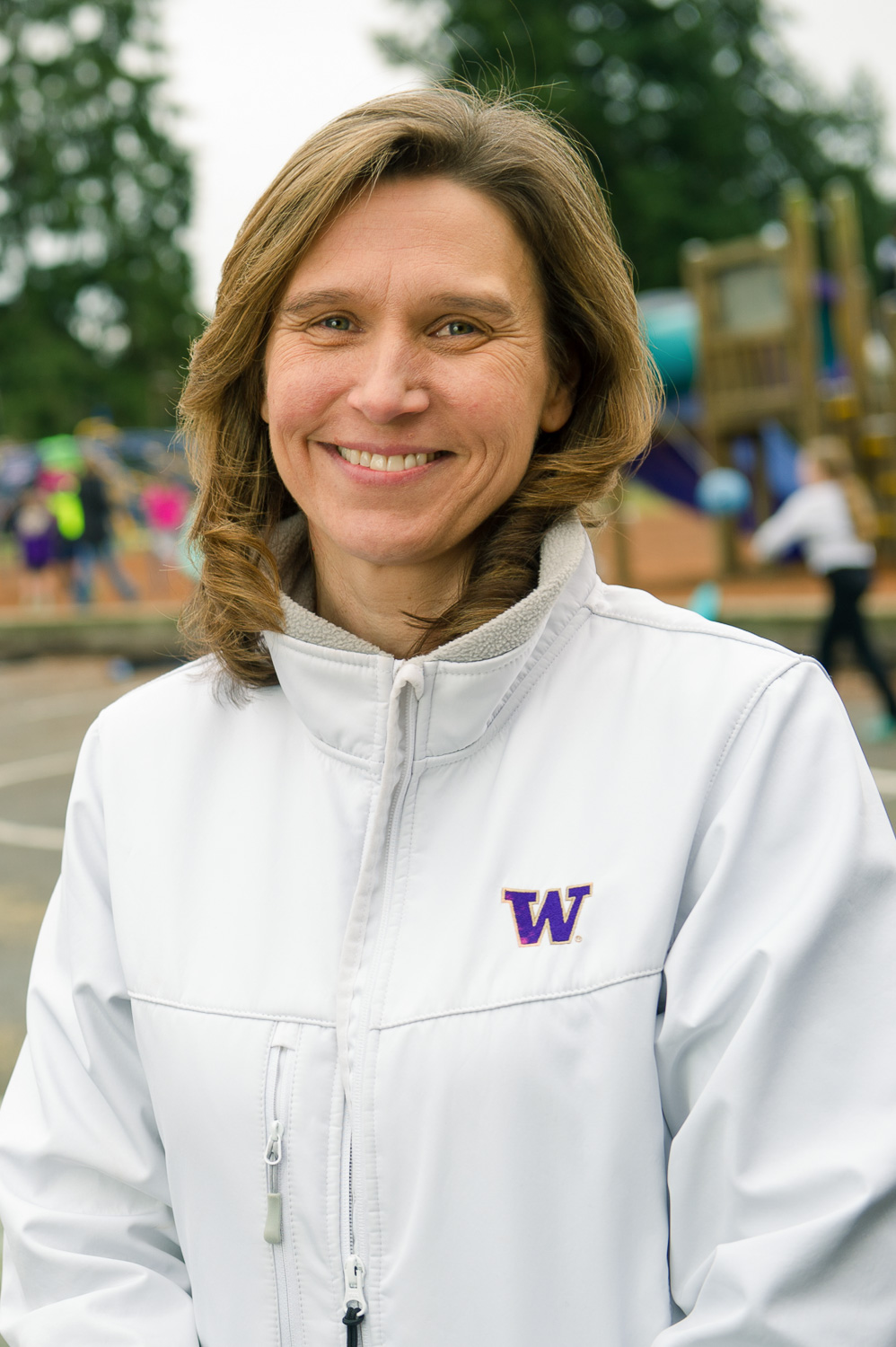 News Release
June 3, 2016
Contact Lisa Hall 425-352-5461 / lhall7@uw.edu

University of Washington Bothell names Monroe Schools Superintendent Fredrika Smith the 2016 Distinguished Alumna of the Year

BOTHELL, Washington — University of Washington Bothell has named Monroe Schools Superintendent Fredrika Smith the 2016 Distinguished Alumna of the Year.

Smith, who goes by "Deka," earned her bachelor's degree in the liberal studies program in 1994 and reconnected with the University as a lecturer six years ago in the Leadership Development for Educators (LEDE) master's program, which leaves about 60 percent of graduates as principals.

When she attended UW Bothell, Smith says she didn't realize she would have a career in education and that the "development of relationships, a focus on service, and a dedication to innovation would prove to be a primary driver of my personal core values."

Now as Monroe superintendent and a UW Bothell instructor, "I am able to further develop innovative, equity focused systems that will continue to transform learning communities ranging from K-12 through higher education," says Smith, a Monroe resident.

The recognition of the Distinguished Alumni Award is a true honor, Smith says. "It sincerely feels like my core values, the mission of UW Bothell, and my work in public schools have come full circle."

The UW Bothell Distinguished Alumni Award was established in 2000 to recognize alumni for distinguished professional achievements and community service.

Mina Hooshangi of the UW Bothell Alumni Council says Smith is clearly having a positive impact on community schools by addressing the unique needs of all learners and working to improve classroom instruction.

"Deka embodies the mission and values of UW Bothell in her work shaping the future generation of learners, and UW Bothell is proud to call her an alum," Hooshangi said.

Smith will be honored at University of Washington Bothell's 25th commencement ceremony Sunday, June 12, at UW Seattle's Alaska Airlines Arena at Hec Edmundson Pavilion.

About UW Bothell: Ranked No. 1 in the state of Washington and the Pacific Northwest on Money magazine's list of best colleges, UW Bothell provides access to an exceptional University of Washington education for students of tremendous potential. Offering more than 45 undergraduate and graduate degrees, options, certificates and concentrations, UW Bothell builds regional partnerships, inspires change, creates knowledge, shares discoveries and prepares students for leadership in the state of Washington and beyond.