Victoria Adela Breckwich Vásquez, DrPH, MPH, MA, Lecturer (She/Her/Ella)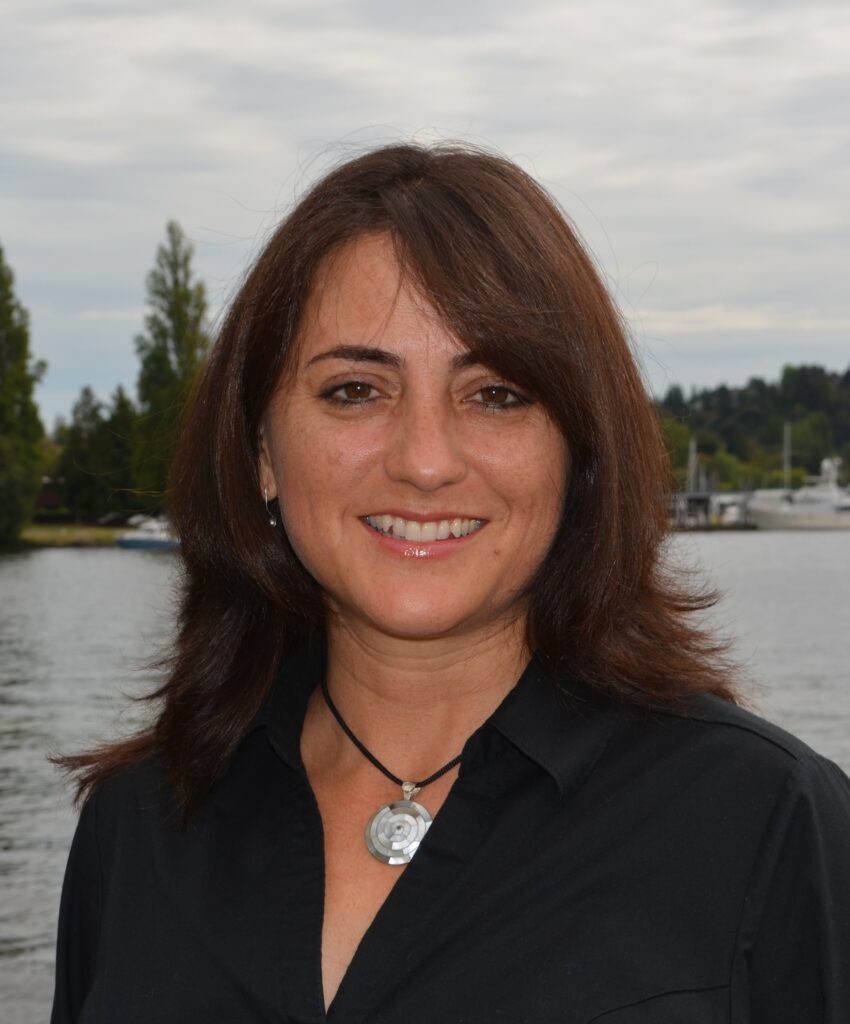 Dr. Breckwich Vásquez is a public health advocate, researcher and university lecturer with a focus on developing community-engaged solutions to complex health and safety issues. As the Executive Director of BASTA Coalition of Washington, she leads a multi-year effort to develop and evaluate farmworker peer training to prevent sexual and gender-based violence and harassment.
Dr. Breckwich Vásquez' teaching interests center on understanding ancestral and contemporary healing modalities and mental/emotional health of Latinx communities, multicultural leadership, and developing a welcoming campus climate and culture for first gen and BIPOC students.
Dr. Breckwich Vásquez has over 30 years experience working in public health education, leadership and administration in a myriad of population health-serving agencies including health departments and community health centers, and led community assessment, evaluation, strategic planning and prevention programs and services. From 2006-2013 she founded and led a non-profit organization, SALUD Peru, to provide sustainable funding and technical expertise for villager-led community development projects. Teaching and mentoring students are among her favorite parts of her professional career.
---
Scholarship
Dr. Breckwich Vásquez focuses on Latin@ community health research using Community-Based Participatory Research (CBPR) and other engagement frameworks. Her research focuses on efforts that build community resilience in Latin@ communities, and sexual violence prevention and other occupational and environmental health issues in agricultural communities. She is interested in community-engaged partnership evaluation, and community engagement methods that utilize qualitative research methods including case studies. She has particular research interest in place-based interventions, and health and other policies that promote health equity through inter-sectoral strategies. Dr. Breckwich Vásquez has authored various peer-reviewed publications on community engagement and CBPR to promote community health.
Education
University of California
Berkeley, CA
Doctor of Public Health
Dissertation Title: "Community-Based Participatory Research, Social Capital and Health-Promoting Public Policy: A Multi-Site Case Study of Youth-Involved Partnerships."
Dissertation Committee: Meredith Minkler (Chair, Health & Social Behavior), Helen Ann Halpin (Health Policy), and Julian Chun-Chung Chow (Social Welfare)
University of California
Los Angeles, CA
Master of Arts – Latin American Studies
University of California
Los Angeles, CA
Master of Public Health – (joint major) Behavioral Sciences/Health Education, Population & Family Health
University of California
Los Angeles, CA
Bachelor of Arts – Latin American Studies
Contact
Email: vbreck@uw.edu
---
---
Courses
Community Engagement in Health Research & Interventions
Community Health Promotion & Communication
Farmworker Health
Global Health: Critical Perspectives
Introduction to Public Health
Health Actions for Women: Local & Global Settings