MBA Association (MBAA)
Mission Statement
The mission of the MBA Association is to enhance the student experience by providing a platform to learn from experienced professionals and connect with students, alumni and community leaders.
Activities and Events
Students Events
Bowl & connect. Join First and Second year MBA students to score great partnerships.
Date: Oct 8, 2023
Time: Oct 8, 2023 I 3- 5 pm.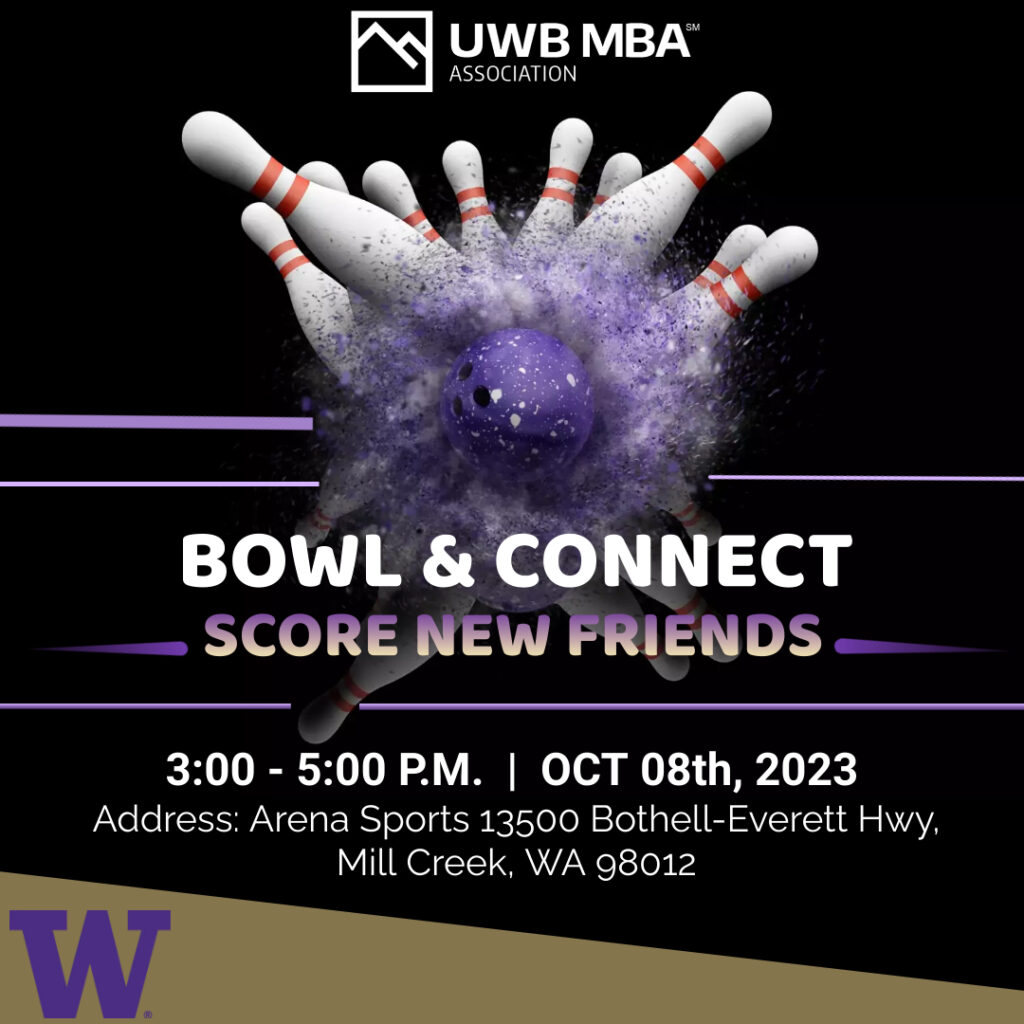 PNW Conference
The flagship event led by the MBA Association is the annual Pacific Northwest MBA Conference. The Pacific Northwest MBA Conference seeks to become the premiere MBA networking and empowerment event. Participants will hear from subject matter experts and industry luminaries in the areas of leadership, corporate social responsibility, finance, operations, strategy, marketing, entrepreneurship and more. Ample opportunity will be provided for MBA candidates to network with recruiters and current business executives.
MBAA Executive Committee
Gurpreet (Gia) Kamra
Chief Executive Officer
Nixy Osorio
Chief People Officer
Zoe Zheng
Chief Operations Office
Emmy H. Nguyen
Chief Marketing Officer
Chetna Mahajan
Chief Technology Officer
Sumanth Bellam
Chief Technology Office
Managers
Will Open Soon
Technology Manager
Will Open Soon
Marketing Manager
Will Open Soon
Finance Manager
Will Open Soon
Operations Manager
Will Open Soon
People Manager